South Africa Tailor made Safaris
Offering the ultimate holiday combo of cosmopolitan cities, world-renowned game reserves, rugged mountain ranges, top wine regions and beautiful beaches, South Africa cannot fail to captivate.
Whatever your interests or passions, be it standing atop iconic Table Mountain in Cape Town, spotting the Big Five on safari in Kruger National Park or sampling the fine wines of Stellenbosch, our tailor-made team are happy to create a bespoke itinerary just for you, ensuring your holiday to South Africa is just right.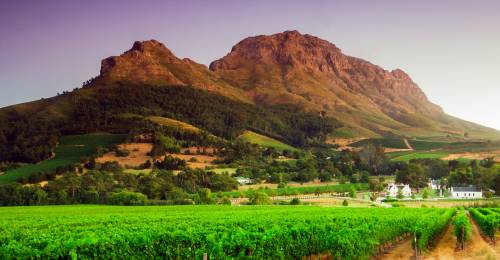 
Itinerary Ideas
Generate some great itinerary ideas with our trip finder:
Places You Are Interested In:
Create Your Wish List
Our top picks for a holiday in South Africa
South Africa offers something for everyone, with exciting cities, beautiful rugged coastline, some of the best wine production in the world, fantastic game driving and of course unrivalled wildlife! It's a big country and to really see it all you need to spend a couple of weeks here. Below are some of our favourite places to help inspire your South Africa holiday planning!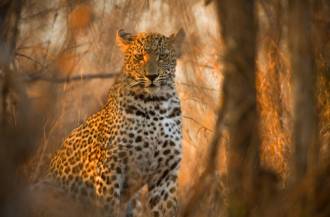 Stretching virtually all the way along the border with Mozambique, it's said that Kruger has the greatest variety of wildlife in Africa. Lion, elephant, leopard, cheetah, giraffe are present as are a profusion of herbivores. Established in 1898 to protect the wildlife of the South African Lowveld, this national park of nearly 2 million hectares is unrivalled in the diversity of its life forms and a world leader in advanced environmental management techniques and policies. The park stopped ...
Read More 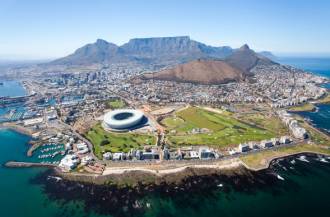 Cape Town's name originated from the term 'Cape of Good Hope' when Bartholomew Diaz and other seafarers looked forward to the sight of Table Mountain, like an inn that promised hospitality and prosperity. The oldest existing building in South Africa, the Castle, was built in 1666 to protect the new settlement at the Cape. Still operational as a military base, today its five imposing stone walls also house a museum with artefacts dating back to the 17th century and troops dressed in historic on a ...
Read More 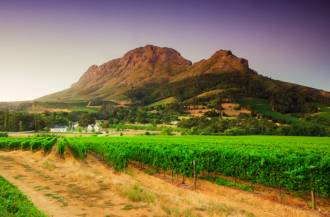 Stellenbosch is an ideal base from which to explore the wine region and is only 28kms from Cape Town airport. The safety of a small town combined with the amenities and vibrancy of a cosmopolitan centre, makes Stellenbosch an ideal place to stay. Stellenbosch is known worldwide for its quality wines and he area has spectacular scenery. Founded is 1679, Stellenbosch is the oldest town in South Africa next to Cape Town. Walking through the streets of Stellenbosch, you will see many historic to ...
Read More 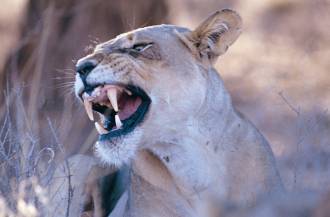 Sun City offers a myriad of different entertainment and relaxation opportunities as well as plenty of attractions and activities to keep the whole family entertained. It combines golf, game-viewing and gambling. Sun City is a malaria free region, ideal for game viewing without having to take malaria tablets. It has two international-standard 18-hole golf courses, the Gary Player Country Club and the Lost City Golf Course, both designed by Gary Player. It is situated within close proximity to ...
Read More 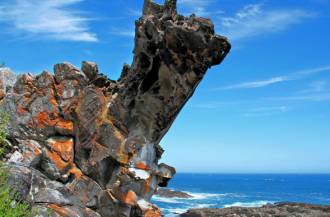 Tsitsikamma National Park, declared in 1964, encompasses a marine reserve made up of 80km of coastline and offers magnificent scenery, walks, a small beach, restaurant and shop. The famous Storms River suspension Bridge spans the river mouth. It lies between the sea and the Tsitsikamma Mountains and stretches from the Bloukrans River in the West to Clarkson in the East. Beautiful indigenous forest, protected by the State, is home to centuries old trees such as Yellowwood, Stinkwood, Hard and ...
Read More 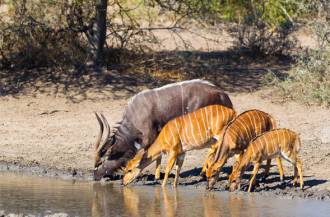 Located in the heart of Zululand, Hluhluwe Umfolozi National Park covers 96,000 hectares and is Africa's oldest game reserve. Home to the "Big 5" and many other species of animals, such as the elusive cheetah and wild dog. Prime game viewing takes place at hides overlooking pans and waterholes which enable visitors to see animals at close range. The park is one of the most popular "big five" wildlife safari and tour destinations. Since the time that Zulu kings hunted and enact the ...
Read More 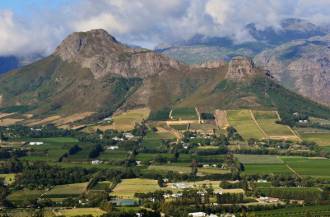 Franschhoek is in the Cape winelands region, the food and wine heartland of the country, where splendid wines are grown and top chefs create international cuisine. Spectacular vineyards cover the mountain slopes that were settled more than 300 years ago by the Huguenots, who brought with them their age-old French wine and food culture. After the revocation of the Edict of Nantes in France in 1685, when Protestantism was outlawed, hundreds of Huguenots fled their homeland, arriving by ...
Read More 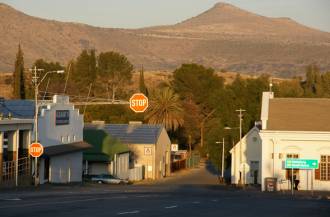 Lying on the banks of the Great Fish River is the historical town of Cradock - a tranquil and typical Karoo farming town. Cradock is regarded today as the capital of the Cape Midlands and renowned for its production of some of the best wool and mohair in the country. Cradock has witnessed much of South Africa's history - the Great Trek originated here and from neighbouring districts; and the ostrich boom of the early 1900s graced farmers in the area with a prosperity only now resurging the ...
Read More 
Sensational South Africa
South Africa, the 'Rainbow Nation', is as diverse as it is beautiful, with a kaleidoscope of cultures, 11 official languages and strong influences from India, China, Malaysia and Europe. Offering the ultimate holiday combo of cosmopolitan cities, world-renowned game reserves, rugged mountain ranges, beautiful beaches and a fascinating cultural heritage, South Africa cannot fail to captivate.
Inspirations for your safari to South Africa
Make your tailor made holiday to South Africa one to remember. Take a look at some of our unique things to do whilst visiting South Africa.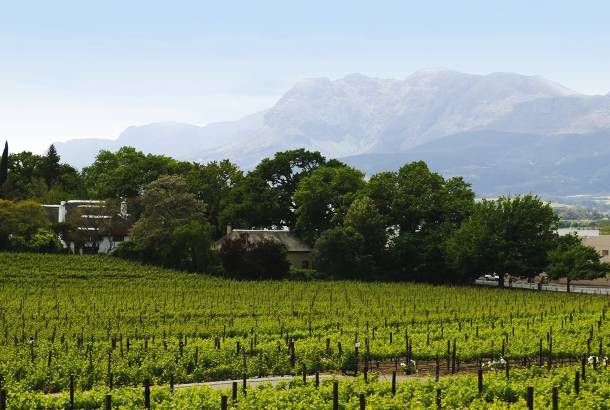 The grape escape
Explore the Winelands
South Africa is one of the 'New World' regions of wine and produces some of the world's finest wines. Mainly centered in the aptly named 'Winelands' region in South Africa's Western Cape, the choice of Vineyards to visit is endless! Choose from famous Stellenbosch, historic Constantia, pretty Franschoek or the semi desert Klein Karoo region – whichever you choose we're sure you'll taste some fantastic wines – bottoms up!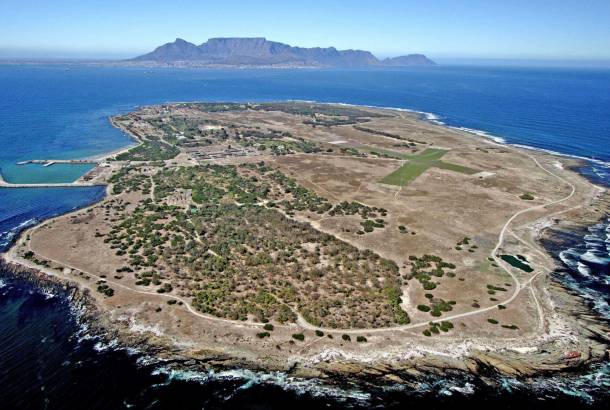 Follow in Mandela's footsteps
Visit Robben Island
Needing little introduction, Robben Island was famously the home to Nelson Mandela and many of his political partners for 18 years! Daily trips are now possible to the island where tours are taken by former political prisoners giving a fascinating insight into what life was like on the island. See Mandela's former cell, visit the famous lime quarry and learn about the island's fascinating history!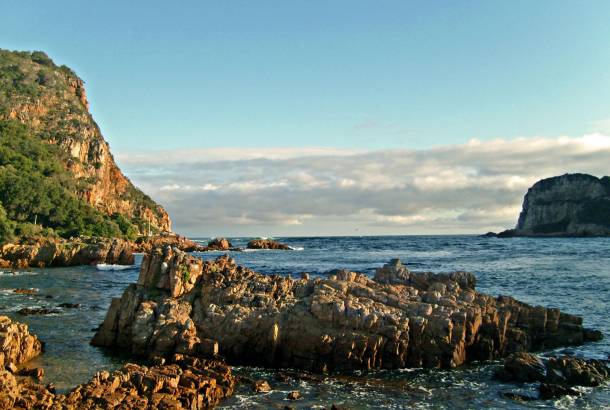 Between the heads
Cruise on Knysna Lagoon
Located along the famous Garden Route, Knysna is a beautiful place to visit. One of the highlights of visiting this former port town is taking a cruise on the stunning Knysna lagoon, go through the famous 'Heads' and see where many an ancient sailing boat may have met it maker! The lagoon itself is home to a nice waterfront with some lovely shops and restaurants – perfect for spending a few hours.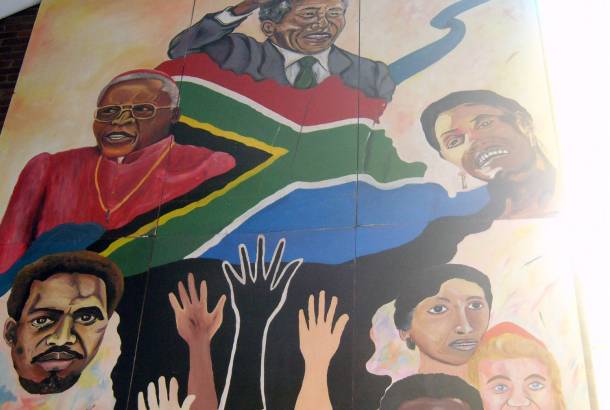 Into the township
Soweto Tour
Take a journey into the most famous township in South Africa, Soweto. A place of vast historical significance from the discovery of gold in the area in 1885 to the tense days of the apartheid era – this is a city that can tell many stories! Highlights include the Apartheid Museum, Hector Pietersen Memorial, Vilikazi Street and the Regina Mundi Church.
South Africa: Top accommodation picks
For all our tours and tailor-made holidays we provide you with a clear categorisation of all hotels we use. The REGIONAL CATEGORY indicates the local rating of each hotel in each respective country. We have also rated each hotel using OUR CATEGORY, which will be in line with generally accepted western hotel grading standards.
Simple
Basic hotels and simple accommodation is a no frills option with an adventurous authentic feel.
Standard
Standard accommodation equates to a Western 3-star standard, always featuring en-suite rooms and usually a restaurant.
Superior
Superior accommodation equates to a Western 4-star standard, featuring en-suite rooms and usually a restaurant and often a swimming pool and/or a fitness centre.
Deluxe
Deluxe accommodation equates to a Western 5-star standard, usually featuring spacious, en-suite rooms, a restaurant, swimming pool and fitness centre and an array of amenities, excellent service and customer care.
Lavish
Lavish accommodation equates to a Western 5-star plus standard - the creme de la creme. Featuring spacious, en-suite rooms, a restaurant, swimming pool and fitness centre and an array of amenities, this accommodation is a cut above the rest. Sheer opulence!
The Rainbow Nation
Stand atop iconic Table Mountain in Cape Town, soak up spectacular views from God's Window and go in search of the Big Five in Kruger. Drive the scenic Garden Route and trek in the Drakensberg Mountains. Sample fine wines in Stellenbosch and discover pristine coral reefs whilst diving in Maputuland. Discover the enchanting Kingdoms of Swaziland, Lesotho and more!
The Inside Track
Our Latest Updates from across the globe Photo Showcase
Overlanding from Vic Falls to Jo'burg
May 6, 2015 • OTG Team
Our own Miles Walker recently returned from Africa after travelling on an overland adventure from to...
Read Full Story News Tips and Trivia
Best places to visit in June
April 6, 2015 • OTG Team
The ninth part in a twelve part series on the best places to visit when. June is all about the and ...
Read Full Story
Video of the Week
Soaring over Africa
March 20, 2015 • OTG Team
As much as it is easy to appreciate the natural beauty of Africa at eye level, nothing quite to it ...
Read Full Story