Journey to
Angkor Wat
The best of Vietnam and Cambodia
Discover Vietnam and Cambodia, on a journey from Hanoi and Halong Bay, to Siem Reap and the temples of Angkor.
View Tour
Southeast Asia Tours
Local tour guides
Complimentary airport transfers, any day, any time
Escorted by a tour leader
Free time to explore on your own
Lots of authentic experiences
Expert local guides at certain sites of interest
Guaranteed departures
Average group size of 15-20
Go Local!
Get that true local flavour
Our tours to Southeast Asia are peppered with lots of local experiences - take a class of Tai Chi at Halong Bay, sow and plough the fields of Tra Que, sip on a cocktail from the famed Foreign Correspondance Club in Phnom Penh, learn to make traditonal Vietnamese Rice paper rolls & tasty Vietnamese pancakes, cruise along the Mekong in a traditional longboat, spend a night at a homestay in the village of Mae Kampong, tuck into a traditional Laos style BBQ or try tasty street food in the night markets of Chiang Mai.
Explore the countries of Southeast Asia
Styles of travel to Southeast Asia
Travelling to Southeast Asia with On The Go Tours
Our group tours to Southeast Asia are an ideal way to explore the highlights and hidden gems of Vietnam, Cambodia, Thailand, Laos, Burma, and Borneo. Our tours strike a balance between guided sightseeing with the group and free time for you to relax or independently explore. We provide comfortable 4 star and special class accommodation, with the opportunity to stay in unique styles of lodging, sleep aboard a luxury junk boat in beautiful Halong Bay, stay in a traditional Iban Longhouse and cruise along the Mekong Delta.
Our top picks for Southeast Asia
Our Top Pick for Vietnam
#1 Halong Bay
Sprawling Halong City is the gateway to Halong Bay - the jewel in Vietnam's scenic crown! Widely considered to be one of the natural wonders of the world, this UNESCO World Heritage listed region is simply Thousands of...
Read More >
More about our tours to Southeast Asia
Group Tours
Whether it's the hill tribes of Thailand, beautiful Halong Bay in Vietnam, the temples of Angkor in Cambodia or laid back Luang Prabang in Laos that have got your travel bug biting – our escorted group tours to Southeast Asia have it covered. Staying in 3 – 5 star properties along the way and fully guided by expert local guides and you've got a great way to see this popular Asian region!
Tailor made Holidays
If you're looking for the perfect tailor made holiday to Southeast Asia then look no further. Our expert team is ready and waiting to put together your ideal holiday that is right for you. Whether you want to visit Thailand, Vietnam, Cambodia, Laos or Burma – or even all five! We can create a highly memorable holiday to Southeast Asia.
Private Tours
If the idea of travelling on a group tour to Southeast Asia isn't for you – but you'd still like to see all the key sites then why not take a look at our fantastic private tours to Southeast Asia. Covering Thailand, Vietnam, Cambodia and Laos we're sure you'll find something that suits you. We can also arrange our popular group tours on a private basis for you.
"
All was excellent. This is the third time we've used on the go and we'll use them again! Lee was excellent and went out of her way to help and was very informative and friendly. "
The Inside Track
Our Latest Updates from across the globe News Tips and Trivia
Under the spell of Hoi An
June 22, 2015 • OTG Team
Sitting back in Hoi An after many years absence, it's comforting to know that this ancient town as...
Read Full Story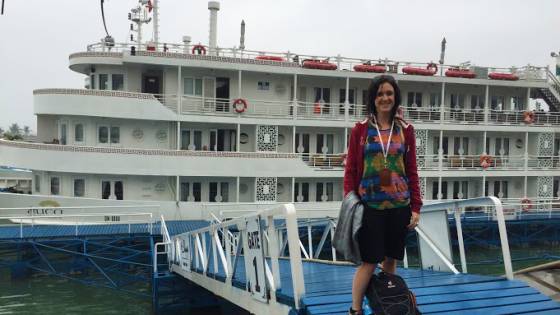 Photo Showcase
Junk boats, rickshaws & bicycles
June 3, 2015 • Guest Bloggers
In March this year, guest blogger Emma Drummond took some time out to embark on a foreign adventure....
Read Full Story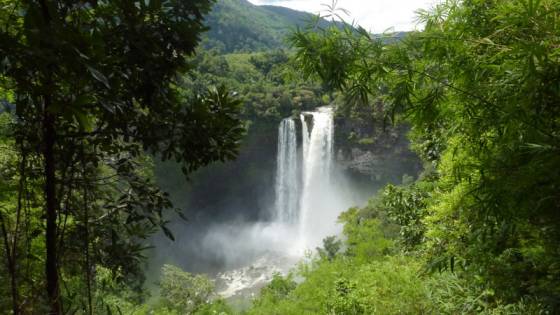 Photo Showcase
Top 8 things to do in Laos
March 11, 2015 • OTG Team
From the laidback capital city of Vientiane and the charm of UNESCO Listed Luang Prabang, to the of ...
Read Full Story