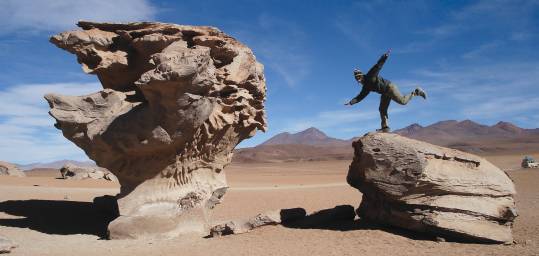 Special Offers
Scroll down to view some of our last minute bargains!

Our brand new 2014-15 Russia and Trans-Siberian brochure is out now and to mark the occasion we're offering 10% off all our Russia group tours if you book between 10 April 2014 and 30 April 2014.

Get US$250 off your gorilla trekking permit in Uganda if you trek in April or May 2014. Standard permit price - USD $600 plus a $67-75 transfer fee. Permit price in April and May 2014 - USD $350 plus a $67-75 transfer fee. Discount applies to any East Africa Overland Safaris or Overland Safaris which includes a gorilla trek.

Terms & Conditions: The discount is only applicable if your gorilla trek takes place in April or May and you trek to see the gorillas in Uganda.

On the vast majority of our overland trips, we trek in Uganda, although it may be necessary to trek in Rwanda or DRC if gorilla movements dictate it or if there are a shortage of permits. If we trek in Rwanda or DRC the discount will not apply.

Book any Overland Camping Safari as a group of 4 and you will each receive 7% off. Or take advantage of our early bird discount - book any Overland Camping Safari of 11 days or more, 6 months in advance and receive 5% off
More discounts on our tours:
Have a look at the discounts available on more of our tours below.