Sri Lanka Private Tours
With well-planned itineraries visiting Sri Lanka's most loved places and gems off the beaten track, our experienced English speaking local guides will show you around all of the sites of interest, while our local representatives are on hand to help with anything else you may need. We're here to help you experience the true local flavour of Sri Lanka and our expert team are ready to tailor any of our suggested private tour itineraries to your requirements - upgrade your hotels, add in another few days of sightseeing or spend more time in a particular location.
Local tour guides
Lots of authentic experiences
See the real Sri Lanka
Upgrade hotels as required
Our group tours can be done on a private basis too
Top sites and hidden gems
Travel at your own pace
Free time to explore on your own
Tours depart on any day
Expert advice from our well-travelled team
Visit Sri Lanka's 8 UNESCO sites on a private tour
With a rich history, ancient cities steeped in Buddhist belief, remnants of the spice trade, elegant colonial hill stations and lush tea plantations, Sri Lanka also boasts 8 UNESCO World Heritage Sites including the Sigiriya rock fortress, cave temples of Dambulla and the sacred cities of Polonnaruwa, Kandy and Anuradhapura. Brimming with endless palm-fringed beaches, colourful temples, striking architecture, ancient ruins, exotic jungles, abundant wildlife and superb food, there so much to see and do in Sri Lanka and it's a perfect destination to combine a cultural holiday with a bit of R&R by the beach.
The Inside Track
Our Latest Updates from across the globe
Video of the Week
Sri Lanka – Island of Dharma
May 29, 2015 • OTG Team
Just off the coast of India is the beautiful island nation of Sri Lanka, brimming with beautiful tea...
Read Full Story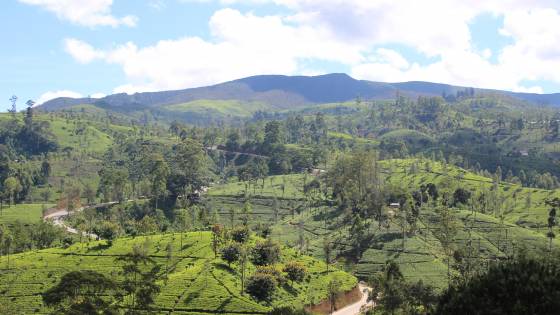 Photo Showcase
First impressions of Sri Lanka
February 18, 2015 • OTG Team
Kate Filer recently experienced Sri Lanka for the first time when she travelled on our 8 day Caves ...
Read Full Story
Video of the Week
Impressions of Sri Lanka
January 30, 2015 • OTG Team
The weekend is just around the corner and we are daydreaming about where we'd like to fly off ...
Read Full Story