Sri Lanka Group Tours
On our group tours in Sri Lanka you can see the ancient temples, rock fortresses and caves of the island's famous cultural triangle, plus visit spice gardens, tea plantations and national parks too. There's also the opportunity to relax on one of Sri Lanka's many beautiful sun kissed beaches, a fantastic way to top off a culture-rich tour. All of our group departures are lead by a local tour guide, include airport transfers, all your transportation on tour, accommodation in 3-4 star hotels and plenty of local experiences along the way, so you can immerse yourself in Sri Lanka and get a true impression of local culture.
Local tour guides
3-4 star hotels
Complimentary airport transfers
Sri Lanka's cultural traingle
Both beach and culture
Lots of authentic experiences
Average group size of 4-10
Free time to explore on your own
Guaranteed departures
Award winning tours
Group travel in Sri Lanka
All our Sri Lanka group tours start in the capital city of Colombo and take in the key highlights and hidden gems of the island. Group sizes are typically made of up 4 to 10 travellers and are escorted by a knowledgeable local guide; for groups of 5 or less this guide will also be your driver. Our guides are there to make your holiday as seamless as possible, organising day to day activities, ensuring smooth hotel check-ins and with expert local knowledge, giving you tips on where to shop or eat at each port of call.
Solo travel in Sri Lanka
If you are travelling alone and would like to share a room with a fellow traveller, we can arrange this for you subject to there being another solo traveller wanting a room mate. Alternatively you can choose to pay a single room supplement and enjoy the privacy of your own room throughout.
The Inside Track
Our Latest Updates from across the globe
Video of the Week
Sri Lanka – Island of Dharma
May 29, 2015 • OTG Team
Just off the coast of India is the beautiful island nation of Sri Lanka, brimming with beautiful tea...
Read Full Story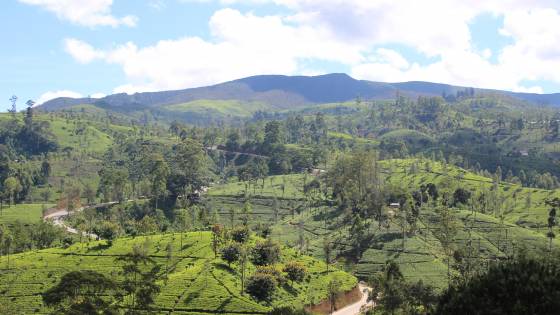 Photo Showcase
First impressions of Sri Lanka
February 18, 2015 • OTG Team
Kate Filer recently experienced Sri Lanka for the first time when she travelled on our 8 day Caves ...
Read Full Story
Video of the Week
Impressions of Sri Lanka
January 30, 2015 • OTG Team
The weekend is just around the corner and we are daydreaming about where we'd like to fly off ...
Read Full Story