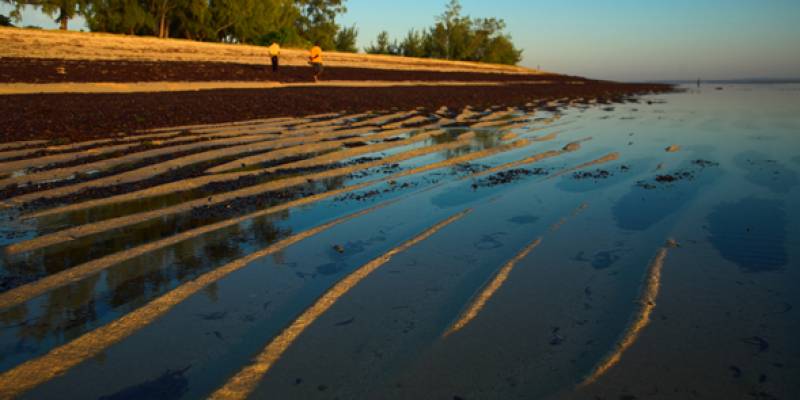 Tailormade Holidays and Tours To Tanzania
Pemba Island
Pemba Island Tailormade Holidays
The island of Pemba known as 'Al Jazeera Al Khadra' - which in Arabic means the green island - is an island forming part of the Zanzibar archipelago. It is situated about 50 kilometres to the north of Zanzibar. Together with Mafia Island (south of Zanzibar), these three islands form the Spice Islands.
Most of Pemba, which is hillier and more fertile than Zanzibar, is dominated by small scale farming. Beside clove trees (some 3 million of them), the locals grow mainly rice, coconut, bananas¸ cassava and red beans.
In previous years the island was seldom visited due to inaccessibility. It had a reputation as a centre for traditional medicine and witchcraft. The population is a mix of Arab and original Waswahili inhabitants of the island.
Chake-Chake is the capital and is perched on a hill with a view to the west on a bay and the tiny Misali island where the tides determine when a dhow can enter the local harbour. Pemba is also becoming well-known for its dive sites, with steep drop-offs, untouched coral and very abundant marine life.
West of Pemba's capital Chake-Chake, on a long stretched peninsula called Ras Mkumbuu, there some of the oldest and best preserved series of early ruins on the islands, Ndagoni ruins. East of Chake-Chake are the Mkama Ndume ruins at Pujini village, the only known early fortification on the whole coast of East Africa, dating back to the 15th century.
Tailormade Holidays to Pemba Island
On the Go are expert at planning holidays in Tanzania — tailored to suit your individual requirements. Please have a look at some of the tailormade itineraries below that we have created for our clients which include Pemba Island.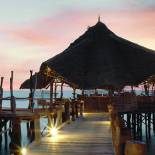 Fundu Lagoon, Pemba Island
Recently voted the Best Marine Safari Property in Africa, the privately owned Fundu Lagoon is one of Pemba's hidden gems. All of the 18 spacious tented rooms are beautifully designed with hardwood furniture and attractive ensuite facilities. The two suites also benefit from private plunge pools and outdoor showers. The Fundu Fusion spa is the perfect place to head for some holiday relaxation. The resort also benefits from a cool Jetty Bar and restaurant - serving up some of the best seafood in East Africa! Fundu Lagoon is beautifully remote and only accessible by boat.
For all our tours and tailor-made holidays we provide you with a clear categorisation of all hotels we use. The REGIONAL CATEGORY indicates the local rating of each hotel in each respective country. We have also rated each hotel using OUR CATEGORY, which will be in line with generally accepted western hotel grading standards.
Simple
Basic hotels and simple accommodation is a no frills option with an adventurous authentic feel.
Standard
Standard accommodation equates to a Western 3-star standard, always featuring en-suite rooms and usually a restaurant.
Superior
Superior accommodation equates to a Western 4-star standard, featuring en-suite rooms and usually a restaurant and often a swimming pool and/or a fitness centre.
Deluxe
Deluxe accommodation equates to a Western 5-star standard, usually featuring spacious, en-suite rooms, a restaurant, swimming pool and fitness centre and an array of amenities, excellent service and customer care.
Lavish
Lavish accommodation equates to a Western 5-star plus standard - the creme de la creme. Featuring spacious, en-suite rooms, a restaurant, swimming pool and fitness centre and an array of amenities, this accommodation is a cut above the rest. Sheer opulence!
Inspired?
Our team is standing by to help build your perfect Africa itinerary
Create Your Holiday