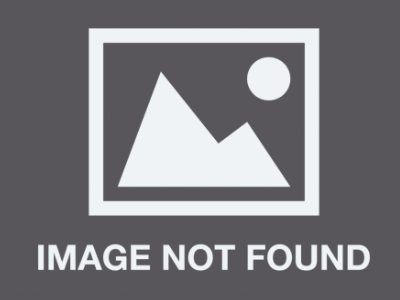 Thailand, Temples & Tribes
Experience the best of amazing Thailand! Sail in a longtail boat, ride elephants and take a scenic train ride over the River Kwai, before getting off the beaten track to meet the colourful ethnic minorities of Thailand's hill tribe villages and bed down for the night in a traditional rural homestay.
Compare Tours
Compare Tours
Select up to 3 tours to compare prices, itineraries and complete tour options:
Bangkok
Saturday. Welcome to Bangkok, the ever-alluring capital of Thailand. Arrival transfer to our hotel where our Welcome Meeting takes place later in the evening.
Overnight: Bangkok
Buddha & Boats
Today we explore the pulsating city of Bangkok starting with the stunning Grand Palace and its golden stupas. See the Emerald Buddha, the Wat Pho and visit the Original Thai Massage School. Stop at the 24hr Flower Market before boarding longtail boats for a cruise along the city's canals, known in Thai as khlongs, passing stilted houses, old men fishing and pretty temples along the way. From where we disembark it's a short walk to the lively Khao San Road where street cafes and bars abound.
Breakfast
River Kwai
Bangkok - Kanchanaburi. Departing Bangkok we drive to the small town of Kanchanaburi where we pay our respects at the Allied War Cemetery, the site where thousands of Allied POWs are buried. Next we visit the infamous 'Bridge on the River Kwai' immortalised by the film of the same name. A scenic train ride takes us over the bridge to follow the tracks laid down by the POWs during the Second World War. Arriving at Nam Tok we drive to 'Hellfire Pass' and visit an interesting museum detailing how the POWs used little more than their bare hands to dig through the mountain. After a full day's sightseeing a leisurely longtail boat ride leads us to our fabulous floating jungle raft hotel. To the beauty of a hundred softly glowing lanterns and the sounds of the tropical forest and cool water flowing by we enjoy dinner and a relaxing evening on the deck.
Overnight: Kanchanaburi Floating Hotel | Breakfast, Dinner
Erawan National Park & elephants
Kanchanaburi - Ayuthaya. This morning we travel on to the beautiful Erawan National Park, to explore the rivers, waterfalls and trails on foot. The park boasts a stunning tiered waterfall and there's time to take a quick dip in the crystalline waters before we visit an elephant park to see these amazing creatures up close and take a ride through the forest. Our final destination today is Ayuthaya, the former capital of Thailand.
Overnight: Ayuthaya | Breakfast
Ayuthaya
Ayuthaya - Bangkok - Chiang Mai. Ayuthaya was sacked by the Burmese, leading them to abandon the site and relocate the capital to Bangkok. All that remains are the stone and brick temples from the era. Today we explore Ayuthaya's famous ruins, visiting the magnificent stupas at Wat Phri Sanphet, the giant Bronze Statue of Buddha and iconic Wat Mahatat where the head of a damaged Buddha statue has slowly been embraced and lifted by a nearby tree. This is one of Thailand's most religiously significant places.

Departing Ayuthaya we board a cruise ship on the mighty Chao Praya River, for a scenic cruise back to the Bangkok, enjoying lunch on board. On arrival there's time to explore the nearby shops and bars before heading to Bangkok's main train station to catch our overnight express sleeper train (2nd class A/C sleeper cabins) to Chiang Mai.
Overnight: Sleeper train | Breakfast, Lunch
Chiang Mai
This morning we arrive into the picturesque city of Chiang Mai, nestled in the foothills of northern Thailand. This afternoon we take a trishaw ride and explore the old city of Chiang Mai before driving up to the majestic Doi Suthep, standing like a sentinel overlooking Chiang Mai. The tranquility of monks chanting as the sun slowly heads to the horizon is a highlight for many. In the evening we head into the night market to explore many of the street foods on offer and perhaps try our hand at haggling.
Overnight: Chiang Mai
Chiang Mai - your way
Sat at the foothills of northern Thailand and spattered with pretty temples, Chiang Mai is a dream to explore. Today is free for you to partake in optional activities from spa treatments to cooking classes and white water rafting to canopy ziplines.
Breakfast
Longtail boats on the Kok River
Chiang Mai - Ta Thon - Chiang Rai - breakfast. Departing Chiang Mai we travel through stunning karst and jungle scenery in our longtail boats to the relaxed town of Ta Thon for a lunch stop. Our private longtail boats wait to take us down the River Kok passing rural Thai life along the way - farmers work the land where tea grows and buffalo lounge. After disembarking we visit the unconventional Wat Rhon Khung, decorated with scenes from popular films including Star Wars and Superman! Continue to Chiang Rai for hotel check in and a visit to the night market for some bargain hunting.
Overnight: Chiang Rai | Breakfast
Karen Tribe
Today we explore the hill tribe villages that surround Chiang Rai with our first stop at a local Karen tribe village. Known as the 'long neck' tribe, the native women wear neck rings that cause their necks to lengthen. Next we visit the border frontier town of Mae Sai where we may have the chance to cross over to Myanmar for a quick visit! At Chiang Saen soak up the views of Laos and Myanmar before learning about the region's intriguing history at the Opium Museum.
Overnight: Chiang Rai | Breakfast
Akha & Lahu Tribes
Chiang Rai - Huai Khum. Our foray into Thailand's northern hills continues as we make our way to Huai Khum. Nestled on the banks of the River Mae Kok and surrounded by tribal villages, each with their own culture and traditions, Huai Khum is the ideal base for a day of trekking. Today we may encounter Akha, Lahu or Lisu tribes people working in the fields, collecting firewood or making traditional handicrafts. Depending on the season there may even be the chance to visit a local school and meet the children and teachers. Returning to our hotel in Huai Khum the rest of the afternoon offers time to relax by the pool or opt for a kayak ride on the river.
Overnight: Huai Khum | Breakfast, Lunch, Dinner
Mae Kampong Village
Huai Khum - Mae Kampong. This morning we move on to the charming village of Mae Kampong where we meet our homestay families and enjoy the lunch prepared for us. This village has embraced the opportunities that surround it, generating enough electricity from the nearby rushing stream to supply the village and sell the rest back to the grid. They grow strawberries and flowers on hills that were once covered in poppies, a somewhat different crop and have developed a small homestay scheme to help supplement the income of the village. This afternoon a local village guide will take us on a walking tour whilst in the evening evening our gracious hosts may host a welcome ceremony in our honour with dances and music performances.
Overnight: Mae Kampong Homestay | Breakfast, Dinner
Hmong Community
Mae Kampong - Mae Rim. Bidding farewell to our host families we travel back to Chiang Mai for a change of vehicle and continue to our lodge nestled in the foothills of Chiang Dao. The lodge, similar to a rural resort in style with a swimming pool is located in the land of the Hmong, a community that lives peacefully in the mountains raising animals and farming. Enjoy an afternoon stroll through the surrounding villages before an evening BBQ at the lodge.
Overnight: Mae Rim | Breakfast, Lunch, Dinner
Fly to Bangkok
Mae Rim - Bangkok. Soak up the tranquility of the lodge and local villages this morning with some free time before heading back to Chiang Mai to catching our mid afternoon flight to the buzzing capital city of Bangkok. On arrival we transfer to our hotel with one last evening for shopping, dining and entertainment.
Overnight: Bangkok | Breakfast
Bangkok - your way
Friday. Our tour concludes after breakfast. Hotel check out and included departure transfer to the airport. You can extend your stay in this amazing city by booking post tour accommodation. If doing so your departure transfer to the airport will be offered at the completion of your arrangements.
Breakfast Yi Peng Lantern Festival tour
On 20 November 2015 we are offering a special Thailand Temples & Tribes departure that coincides with the spectacular Yi Peng festival of Chiang Mai. At the festival we will witness to the release of thousands of beautifully coloured, candle lit Lanna-style lanterns into the sky and local river. If travelling on this date, please see our Thailand Temples & Tribes, Yi Peng Festival notes for more info.
The hotels listed below are ones which we frequently use on this tour. We reserve the right to substitute these hotels to ones of a similar standard when necessary.
For all our tours and tailor-made holidays we provide you with a clear categorisation of all hotels we use. The REGIONAL CATEGORY indicates the local rating of each hotel in each respective country. We have also rated each hotel using OUR CATEGORY, which will be in line with generally accepted western hotel grading standards.
Simple
Basic hotels and simple accommodation is a no frills option with an adventurous authentic feel.
Standard
Standard accommodation equates to a Western 3-star standard, always featuring en-suite rooms and usually a restaurant.
Superior
Superior accommodation equates to a Western 4-star standard, featuring en-suite rooms and usually a restaurant and often a swimming pool and/or a fitness centre.
Deluxe
Deluxe accommodation equates to a Western 5-star standard, usually featuring spacious, en-suite rooms, a restaurant, swimming pool and fitness centre and an array of amenities, excellent service and customer care.
Lavish
Lavish accommodation equates to a Western 5-star plus standard - the creme de la creme. Featuring spacious, en-suite rooms, a restaurant, swimming pool and fitness centre and an array of amenities, this accommodation is a cut above the rest. Sheer opulence! Royal Benja Hotel, Bangkok
The Royal Benja Hotel provides homely accommodation in the heart of Bangkok city with a large outdoor pool to enjoy after a long, hot day sightseeing. Benjamas Restaurant serves a wide selection of local and international cuisine whilst drinks and live music are offered at the Buddy Pub. Centara Duangtawan Hotel, Chiang Mai
This impressive high rise hotel offers comfortable accommodation and a host of facilities. The hotel's extensive all day dining venue plays host to sumptuous buffets, themed evening and a extensive a la carte option bringing together the best of Italian, Japanese, International, Thai and Asian Cuisine. Perched atop of the hotel is the Sunflower Chinese Restaurant affording spectacular views of Chiang Mai and some of the best Chinese Cuisine this city has to offer. The hotel also features a spacious pool with its own bar, a state of the art gym and spa. Rimkok Hotel , Chiang Rai
Enjoying a pretty location by the Maekok River, the Rimkok Hotel provides attractive grounds and comfortable rooms with a large outdoor swimming pool and free WiFi in public areas. Garden views can be enjoyed from the private balconies of the guestrooms. The hotel's restaurants serve a selection of Thai, Chinese and International dishes.
Trip Highlights
Bangkok - Grand Palace, Wat Pho, Original Thai Massage School, Flower Market and Khao San Road
Erawan National Park - Beautiful seven tiered waterfall
Chiang Mai - night market and free time for optional activities from spa treatments to canopy ziplines
Wat Rhon Khung - the 'White Temple'
Crossing the border into Burma to explore the small town of Tachileik (optional)
Kanchanaburi - Allied War Cemetary, Bridge on the River Kwai and 'Hellfire Pass'
Ayuthaya - Former capital of Thailand, ancient ruins including iconic Wat Mahatat
Cruising on the Kok River in a longtail boat
Chiang Rai - Karen (Longneck) tribe village, frontier town of Mae Sai, Chiang Saen in the 'Golden Triangle' & the Opium Museum
Seeing the hill tribe villages of northern Thailand's incl Mae Kampong, Maerim & the Hmong community, and Akha, Lahu and Lisu tribes of Huai Khum
Included
12 breakfasts, 3 lunches, 4 dinners
Economy class flight Chiang Mai - Bangkok
Escorted by an English-speaking Thai tour guide
Train ride over the River Kwai and visit to Hellfire Pass
 Longtail boat cruise on the canals of Bangkok and on the Kok River
All relevant transfers and transportation in private air-conditioned vehicles
Excursions to the hill tribe villages around Chiang Rai, Huai Khum, Mae Kampong and Maerim
10 nights 3 - 4 star & Special Class hotels, 1 night homestay and 1 night in a floating jungle hotel, 1 night overnight sleeper train from Bangkok to Chiang Mai
Airport arrival transfer day 1 & departure transfer day 14
Guided sightseeing - Bangkok, Kanchanaburi, Erawan National Park, Ayuthaya and Chiang Rai
River cruise from Ayuthaya to Bangkok
 Excursion to the hill tribe villages around Chiang Rai
Maximum group size: 24
Not Included
International flights and visa.
Entrance Fees: $70 - $75 USD
Tip for your tour guide. We recommend you allow USD$3 - 6 per day, per traveller. Tipping your guide is an entirely personal gesture
Tipping Kitty: $50 - $60 USD

Tipping is not a natural part of many Western cultures and many of us feel uncomfortable, or unsure, about when, or how much, to tip. However, in Thailand, tipping makes up a significant part of many people's wages so it's important that we get it right. For this reason we've developed a very simple system to take all the hassle out of tipping. With our 'tipping made easy' policy, a nominal pre-determined amount is collected from all group tour participants to cover tips en route. This then saves you the hassle of when and how much to tip bellhops, luggage handlers, local guides and other support staff through the tour. Our 'tipping made easy' doesn't include a tip to your group tour leader. Naturally, though, the amount is up to you as tipping is an entirely personal gesture.
"
Bright, cheerful and knowledgable"
Colin Wallace
Tour
4
Guide
Country
"
Great comunication with the group very easy to talk to and understand, always happy to help and give advice when taking photo's. Lee was always happy and joined in with the fun a pleasure to be with. "
James Whittaker
Tour
5
Guide
Country
"
I really liked our second guide Ning who joined us in Chaing Rai. She made extra effort to show us more on our tour. I did not like the itinerary in the second week because Onthgo Tours had us driving back and forth over the same roads, retracing our route and driving too much. Why didn't you organise the tour so we had more time staying at the hotels instead of driving in the vans back and forth on the same roads? I liked almost all the hotels we used. Our guide Lee Sataporn had us go to the temple ruins in the evening instead of the next morning as scheduled. It would have been better if she would have given us the extra time at the hoitel the next morning, since she changed our itinerary. I did not like the massage place she took us to in Chaing Mai - it seemed dodgy and unprofessional. Was it actually a front for prostitution? I went to a different one the next day that was very professional, well-lit and seemed cleaner. I wished we had had Ning as our tour guide for both weeks, she was excellent, and was interested in ensuring we enjoyed our tour."
Melinda Bridges-Briggs
Tour
4
Guide
Country
"
Tour was fabulous...loved all the places we visited. Would have loved to have stayed longer at the floating motel as it was very special. Sun was exceptional, her manner, knowledge and sense of humour were outstanding. Nothing was too hard for her. The drivers were all courteous and I felt safe throughout the whole tour.
Was glad we added on a few days at Krabi before returning home to relax before going home."
Lyla Fleming
Tour
5
Guide
Country
"
Wow, just back from this amazing tour. Our guide Sun was everything you could wish for informative, knowledgeable, and helpful. We always knew exactly where we were, what we were looking at and doing, what we needed to wear, bring and do at every stage, so we never missed a thing. Her thoughtful touches like buying local snacks for us to try really made the holiday. When I said that I would like to see the elephants paint a picture she re arranged the schedule to incorporate the show and helped me buy the picture itself, what service. Every day exceeded the previous day the Grand palace, the river raft floating hotel, the elephant conservation centre and the festival of light being my highlights. Amazing. I chose this holiday as a present to my husband for his 50th birthday and what a unforgettable birthday present it was thank you."
Linda Kimber
Tour
5
Guide
Country
Prices shown are per person travelling. 'Twin/Double' prices per person apply when there are 2 people travelling, sharing a room. The 'Single supplement' applies for single travellers who require their own room and needs to be added to the 'Twin/Double' price. If you are happy to be paired up with another single traveller of the same sex on your tour, this can be arranged provided there is another single traveller booked on the tour date of your choosing.
Supplementary Prices
This tour is also available on a private basis - for details please see the Supplementary Prices above.

YI PENG FESTIVAL TOUR: If you are travelling with us on 20 November 2015, you will witness the Yi Peng Festival celebrations in Chiang Mai. Please see the Trip Notes for more info on this special festival departure.
Tour Details
Starts
Bangkok
Ends
Bangkok
Departs
Saturdays
Hotel Rating
3 - 4 star
Local Payment
None
Tour Guide
Yes - escorted by a tour guide
Meals
Breakfast: 12, Lunch: 3, Dinner: 4
"
Bright, cheerful and knowledgable"