Want to see the unusual and experience the extraordinary? Take a look at our treasure chest of unusual holidays and travel events. Why not witness the Perseids meteor shower from the dramatic setting of the Wadi Rum desert in Jordan, head off on an adventure with Tintin, view the magic of Ramses at the Sun festival at Luxor or witness a solar eclipse with us. If you'd like to experience traditional Berber culture, come with us on the bi-annual migration of the Berbers in Morocco. For an authentic taste of India try our India on the menu tour in beautiful Goa, where you can learn to cook up a curry that will make your friends jealous! Read on abundance of exciting holiday ideas to whet your appetite.
Some of our special interest tours have scheduled departures dates, whilst some can be started any day of the year – you choose!
China - Harbin ice festival & Expo A Chinese New Year - 11 days
Ever slid down an Ice luge or climbed a castle made from solid ice blocks? Climb the Great wall on Christmas day, explore the Longman Grottoes or tackle a terracotta Warrior! Hotpot and Peking duck topped off with a 5 star New Year's Eve at the Harbin International Ice Sculpture Festival.
Egypt - Sun Festival, Diving & More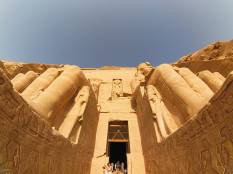 Premium Tour. Staying in some of Egypt's smartest hotels and cruising aboard a luxury 5 star Nile cruiser, you'll see the best of legendary Egypt and witness the grand Sun Festival of King Ramses II at Abu Simbel!
A tour coinciding with the birthday and coronation day of King Ramses II, when the sun's rays align twice a year and illuminate the inner sanctum of the temple at Abu Simbel.
Spring clean the Nile! Our eco egypt tour concentrates on special enviornmental initiatives organised by us, helping the environment and the people.
Red Sea Diving
Scuba diving in the Red Sea - whether you're a novice or experienced PADI diver, we offer a range of packages to suit. Quite simply a diver's nirvana.
Destination Tintin
In exclusive association with Moulinsart,we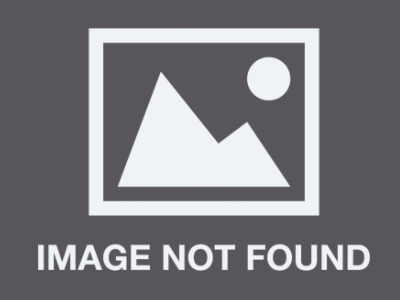 bring you a rare, endorsed and never-before available opportunity to travel in the footsteps of the world's favourite adventurer ...
In a time when television and the internet didn't exist and travel was reserved for professional explorers, royalty or the rich - Tintin, Snowy, Captain Haddock, Professor Calculus and the Thom(p)sons took the world to places it had never seen – serenaded occasionally by Bianca Castafiore of course. But now you can pack your bags, your binoculars and your leather valise and prepare yourself for your own mystery and adventure - Tintin style!
Expert local guides make sure you get to know the destinations well and have a great time while you are at it; while well-known Tintinologists and members of the Moulinsart team personally accompany the expeditions. Bringing immense knowledge and passion, their insights about Hergé and his inspirations, as well as their perspectives on what these countries were like when he created the albums, will be a rich and indisputable treat for any Tintin fan.
Our maiden voyages take place in India, Egypt, Jordan and Belgium - for a full low down of these exciting itineraries!
India - Tiger Spotting & Cooking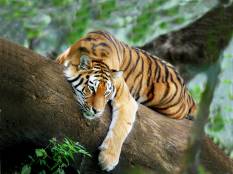 Ranthambhore to Kanha - 15 days
Ranthambhore, Bharatpur and Kanha National Parks. The definitive adventure for tiger and wildlife enthusiasts also takes in the legendary Taj Mahal and the historic sights of Delhi.
Set in palm-fringed Goa, this introduction to the art of cooking Indian food is a course designed especially for the enthusiastic home cook. Let the tropical sun and our expert chefs ensure you return home tanned and ready to turn out a stunning curry!
Jordan - Trek Petra & Meteor Shower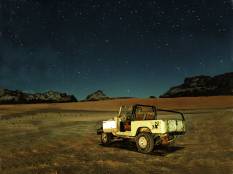 Petra Trek - 9 days
Float in Jordan's Dead Sea, before heading south to Wadi Dana, Wadi Araba and Dana Nature Reserve. Against a backdrop of pristine and varied countryside, we'll trek to the incredible Rose City, entering Petra at the majestic Ad-Deir – the ancient city's largest carved façade.
Perseids Meteor Shower- 8 days
Witness the incredible Perseids Meteor Shower from our desert camp at Wadi Rum, where you will spend two nights star gazing. Combine this amazing celestial event with Roman ruins, Crusader castles, floating in the Dead Sea and exploring the ruins at the Rose City of Petra.

Africa - Climb Mount Kilimanjaro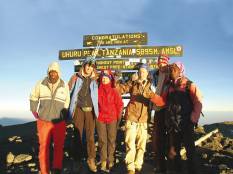 Mount Kilimanjaro Summit Climb - 8 days
Probably on the list of 1000 things to do before you die is the climb to the summit of Africa 's highest peak. It's hard work but oh so rewarding when you reach the top!
Snow-capped Mt Kilimanjaro is the highest point on the African Continent, the world's largest free-standing mountain and one of the world's largest volcanoes. At Uhuru Peak (5895m), you'll have impressive photo opportunities. Conquer Mt. Kilimanjaro and return to envious friends with impressive tall stories.
Himalayas - Everest Base Camp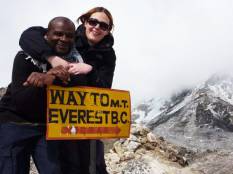 Everest Base Camp - 20 days
Rise to the challenge and follow in the footsteps of Sir Edmund Hillary with this adventurous trek to Everest Base Camp and the beautiful Gokyo Lakes. Take in friendly Sherpa villages, monasteries, magnificent glaciers and the world's most majestic mountains
Solar Eclipses - India, Africa & China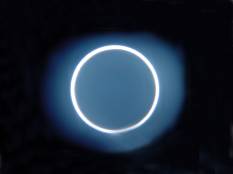 Solar eclipses are an amazing natural phenomenon and a beautiful sight to behold. What better way to add an extra special element to your holiday than planning it to coincide with an eclipse. Watch this space for up and coming tours in 2013!
on the go has many years of successfully organising sightseeing and eclipse viewing holidays around the world. In the last few years we have covered many different eclipse destinations. Visit our Eclipse Holidays section to view some of our celestial escapades in the last decade.
For people who love food!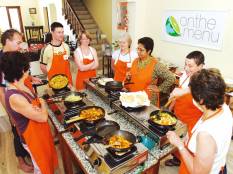 With Holiday On The Menu, you learn to cook sensational food in spectacular locations. From India to Indonesia, Morocco to Mexico, or Sydney to Seville, you'll find vibrant cities, idyllic beaches, lush country and ancient lands - all with great cuisine. Classes are intimate and deliberately small to allow for plenty of individual attention. You work with fantastic fresh produce, cooking authentic regional food. Always there are fascinating market trips with your chef. These holidays are designed to be just that - a holiday. So between cooking and lingering over long meals, there's plenty of time to yourself - to explore or just unwind. http://www.holidayonthemenu.com/
Anzac Day 2012 - Pay your respects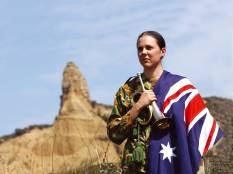 Anzac Digger - 5 days
Starts/Ends: Istanbul - Sun 22 April 2012

A short and sweet deal that incorporates Gallipoli and Istanbul, combined with sightseeing and awesome inclusions such as our traditional turkish ANZAC Eve barbecue.
Starts/Ends: Istanbul - Fri 20 April 2012

Kicking off in Istanbul, visit Pamukkale, ancient Ephesus and the beautiful Aegean coast before taking in ANZAC Day at Gallipoli.
Starts: Istanbul. Ends: Cairo:- departs Sun 22 April - Thu 03 May 2012

Our Gallipoli and Giza is a ready made 12 day combo tour! Sightsee Istanbul and attend the ANZAC Day memorials at Gallipoli then onto sunny Egypt - for pyramids, a 2 night felucca cruise and more ancint relics than you vcan shake a stick at!
Morocco - Berbers, Skiing and Surfing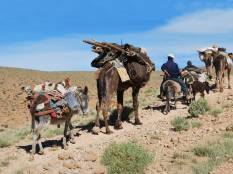 Migration of the Berbers - 11 days
Trek the vast rugged expanse of the High Atlas Mountains, through the beautiful Toubkal Valley. Visit rural Berber villages tucked away on mountain sides, witness the spectacular panoramic views and explore the bustling souks in Marrakech.
Marrakech, Sahara & Surf - 11 days
Soak up the atmosphere in Marrakech, camel trek into the vast wilderness of the Sahara, explore ancient Kasbahs in the Atlas and relax beachside in Essaouira, on Morocco's stunning Atlantic coast!