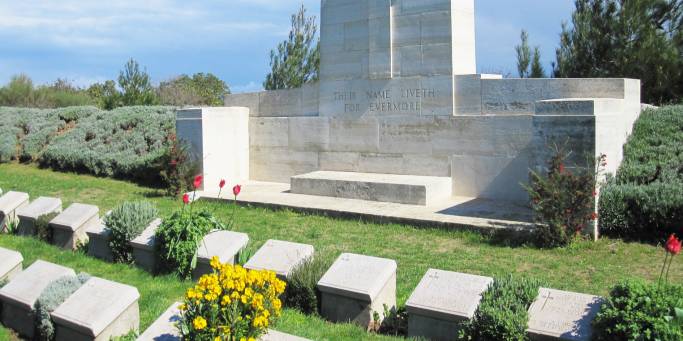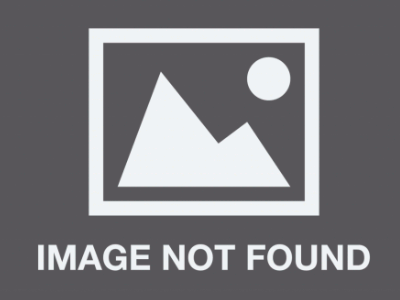 Starts: Monday 13 April 2015. Discover the best of Turkey, exploring Cappadocia with its underground cities and fairy chimneys, the Mediterranean Coast, Pamukkale, Roman Ruins and Troy. Then take your place at Gallipoli to honour our brave ANZACs at the 100th Anniversary commemorations
Compare Tours
Compare Tours
Select up to 3 tours to compare prices, itineraries and complete tour options:
Please Note: You are required to hold an Anzac Day Dawn Service at Gallipoli 2015 ticket, obtained by the Australian or New Zealand Department of Veterans' Affairs to participate in this tour.


13 April 2015 - Istanbul
Monday 13 April 2015. Welcome to Turkey and the start of our 100th Anniversary tour! Included arrival transfer from Ataturk International Airport to our hotel. This evening at 8pm meet your guide and the rest of the group at our welcome meeting.
If you've arrived early you may wish to join our 'Backstreets Tour', further details relating to the excursion can be found in our trip notes.
Overnight: Istanbul
Istanbul Old City Tour
Today we explore Istanbul on a guided tour taking in the Hippodrome area, the stunning Blue Mosque, Hagia Sophia and underground cistern. After a break for lunch, enjoy a relaxing 2 hour cruise along the Bosphorus - the strait that divides European from Asian Istanbul. Back on dry land we visit to the Egyptian Spice market and free time is given for you to explore the legendary and cavernous Grand Bazaar - boasting some 4000 shops under one immense roof. The Grand Bazaar is just the ticket for souvenirs, clothing, scarves, brassware, silver and handbag purchases.

This evening we enjoy dinner together at a local restaurant.
Overnight: Istanbul | Breakfast, Dinner
Cappadocia
Istanbul - Ankara - Cappadocia. Driving via the nation's capital, Ankara where we visit the Ancient Civilisation's Museum, we continue east to Cappadocia - one of Turkey's finest attractions. The isolated region is famed for its troglodyte villages, subterranean churches and fortresses, hewn from the soft, eroded volcanic rock. Late afternoon hotel check in.
Overnight: Cappadocia | Breakfast, Dinner
Cappadocia
Very early this morning (weather permitting), there's the opportunity to take an exhilarating hot air balloon ride over Cappadocia (book locally). Then we enjoy a guided tour of the World Heritage listed Goreme Valley to view the stunning rock cut Byzantine churches, chapels and temples carved by the Christians facing persecution in the 1st - 10th centuries AD. We also tour Zelve with its phallic-like eroded landscape of so-called 'fairy chimneys', Kaymakli Underground City and Uchisar Castle. This evening you can opt to attend a folklore evening. With a 3 course dinner, beer, wine, folklore show, belly dancer and entertainment, it's a nice night out
Overnight: Cappadocia | Breakfast
Konya & Antalya
Cappadocia - Konya - Antalya. Heading south along an ancient Silk Road, we visit an old caravanserai in Sultanhani. Continuing on to Konya, we tour the mystic Mevlana Whirling Dervish Museum before making our way to Antalya on the beautiful Mediterranean coast.
Overnight: Antalya | Breakfast, Dinner
Perge & Aspendos
Today we visits to the remarkable Roman ruins of Perge and Aspendos. Perge boasts a stadium, colonnaded street and impressive baths while Aspendos has an incredible Roman theatre - restored on the orders of Ataturk. This afternoon is free for you to exploring the winding streets of Antalya's picturesque old town.
Overnight: Antalya | Breakfast, Dinner
Saklikent Gorge
Antalya - Fethiye. Following the stunning Mediterranean coast, we visit Saklikent Gorge in the Taurus Mountains - a natural wonder of breathtaking beauty. After exploring the gorge there's the opportunity to go river tubing (weather permitting). Continuing our journey, we wind our way through the spectacular Taurus Mountains en route to Fethiye, a picturesque seaside town on the Turquoise coast, stopping at a carpet dyeing, weaving and manufacturing house en route.
Overnight: Fethiye | Breakfast, Dinner
Fethiye R&R
A free day to explore Fethiye, book a 12 Islands boat cruise or perhaps head to the beautiful Blue Lagoon in neighbouring Olu Deniz. Fethiye also boasts great pubs and clubs for evening entertainment.
Overnight: Fethiye | Breakfast, Dinner
Pamukkale
Fethiye - Pamukkale. Today we drive north to Pamukkale - famous for its unique cascades of natural mineral rich pools. We explore the ancient town of Hierapolis and the magnificent white calcium terraces of Pamukkale. You can walk barefoot along the terraces allowing the mineral rich waters to wash over your feet or opt for a dip in the hot springs renowned for their therapeutic powers since Roman times.
Overnight: Pamukkale | Breakfast, Dinner
Ancient Ephesus
Pammukale - Kusadasi. Onward to Ephesus - positively the best-preserved classical city in the eastern Mediterranean. Rumoured to have been founded in the 13th century BC, Ephesus became the Roman capital of Asia Minor. It revelled in prosperity from commerce and visiting pilgrims who came to see the its great Temple of Artemis - one of the Seven Ancient Wonders. Exploring all things Roman, our tour takes us to the Great Theatre once capable of seating 25,000 spectators at one time, Curetes Way (one of the main thoroughfares) the Temple of Serapis and the awesome Library of Celsus. Off Curetes Way, are ancient public toilets, a brothel, remains of fountains and various temples. After a short stop at a leather factory, we continue to coastal Kusadasi.
Overnight: Kusadasi | Breakfast
Aegean Coast
Kusadasi - Avylik. Today we explore the ruins of Pergamum with its steep hillside amphitheatre and neighbouring asclepion (ancient medical centre). We continue on to Avylik on the Aegean coast with free time to relax and enjoy the beach.
Overnight: Ayvalik | Breakfast, Dinner
Gallipoli
Ayvalik - Gallipoli. Departing very early, if open we will enjoy a short visit to Homer's Troy - famed for its Trojan wooden horse. Continuing on to the Gallipoli Peninsular before taking our places among the many at the Dawn Service site for the atmosphere charged ANZAC Eve vigil.
Overnight: Dawn Service site (ANZAC Cove) | Breakfast
ANZAC day
Gallipoli - Istanbul. First light heralds the Dawn Service, then you'll have plenty of time to independently explore the many trenches and memorial sites as you make your way up to Lone Pine or Chunuk Bair for the Australian or New Zealand National services. The service at Chunuk Bair starts 45 minutes after the Australian service at Lone Pine. If you're a New Zealander, you will need to head straight to Chunuk Bair. This afternoon, we return to Istanbul, arriving very late in the evening. Hotel check in and a well-deserved rest, after an emotion-filled day at Gallipoli.
Overnight: Istanbul
Sunday 26 April 2015. Our tour concludes after breakfast and hotel check out at 12 noon. We hope you have had a wonderful tour of Turkey and memorable Anzac Day experience.
Breakfast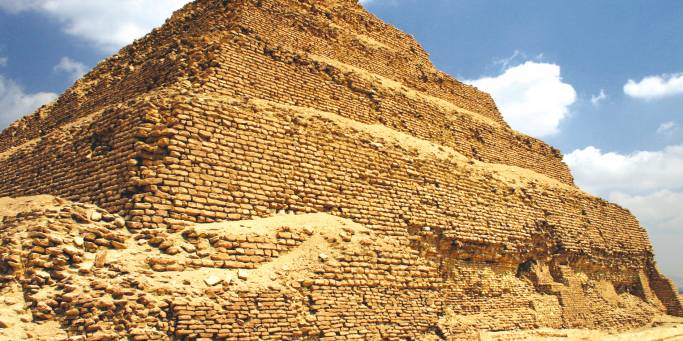 ANZAC Day with Egypt
Combine ANZAC day in Turkey with the best of ancient Egypt - taking in the legendary Pyramids of Giza, treasures of King Tutankhamen and the Valley of the Kings.

Our 10 day Jewel of the Nile, 9 day King Tutankhamen and 6 day Pharaoh's Adventure tours conclude on Sunday 12 April 2015, giving you a day to travel from Egypt to Turkey before your ANZAC Day 2015 holiday begins.
The hotels listed below are ones which we frequently use on this tour. We reserve the right to substitute these hotels to ones of a similar standard when necessary.
For all our tours and tailor-made holidays we provide you with a clear categorisation of all hotels we use. The REGIONAL CATEGORY indicates the local rating of each hotel in each respective country. We have also rated each hotel using OUR CATEGORY, which will be in line with generally accepted western hotel grading standards.
Simple
Basic hotels and simple accommodation is a no frills option with an adventurous authentic feel.
Standard
Standard accommodation equates to a Western 3-star standard, always featuring en-suite rooms and usually a restaurant.
Superior
Superior accommodation equates to a Western 4-star standard, featuring en-suite rooms and usually a restaurant and often a swimming pool and/or a fitness centre.
Deluxe
Deluxe accommodation equates to a Western 5-star standard, usually featuring spacious, en-suite rooms, a restaurant, swimming pool and fitness centre and an array of amenities, excellent service and customer care.
Lavish
Lavish accommodation equates to a Western 5-star plus standard - the creme de la creme. Featuring spacious, en-suite rooms, a restaurant, swimming pool and fitness centre and an array of amenities, this accommodation is a cut above the rest. Sheer opulence! Titanic Business Bayrampasa, Istanbul
The recently built Titanic Business Bayrampasa is a modern hotel affording wonderful views across the city. This contemporary building creates the perfect ambiance for a relaxing stay in an otherwise hectic city. Rooms are tastefully designed with hard wood flooring stylish cream tones. Free Wi-Fi is available throughout and guests can whet their appetite at the Alesta Restaurant where you can grab a cocktail, head to the rooftop and gaze across this sprawling city. Located in the European city of the city with good access links to the rest of the city. Peri Tower, Cappadocia
Renovated in 2006, the Peri Tower Hotel's design is inspired by the region's famous fairy chimneys. The contemporary guest rooms are comfortable and tastefully decorated with rich mahogany furniture. Guests can enjoy a delicious Turkish meal in front of the roaring fire in winter or outside as the sun sets in summer. The hotel also has full Turkish spa facilities which are a great way to relax and unwind. Perfectly located in a quiet area with great access to restaurants and shops. Best Western Khan Hotel, Antalya
Modern and elegant, the Best Western Khan has good sized rooms and free transportation to Konyaaltı, which is one of the most beautiful beaches in Antalya. Hotel Ata Park, Fethiye
Set with a beautiful green backdrop, the Hotel Ata Park is a comfortable with well equipped rooms and a gorgeous outdoor pool. The rooms boast hard wooden flooring, some quirky furnishing and balconies with fantastic views across the bay. Tempt your palate with delicious local seafood at the in house Bahriyeli Fish House or a quaff beautiful local wines at the Wine House. Both come highly recommended. Located right on the bay overlooking the sparkling Mediterranean Sea with the wonderful green peninsular as a good looking backdrop. Tripolis Hotel, Pamukkale
The Tripolis is a modern and comfortable hotel, with a spa and wellness centre, outdoor pool and a heated Jacuzzi and a lovely restaurant. Alish Hotel and Spa, Kusadasi
Opening in 2012, the Alish Hotel and Spa is one of Kusadasi's most modern hotels. All rooms are well equipped with modern facilities, private balconies and laminate flooring. A number of restaurants and bars exist including the pool bar that serves refreshing beverages and snacks whilst you sunbathe. An early morning swim in the pool is a great way to start the day. Well located with close links to the city centre, local beaches and the famous waterparks.
Trip Highlights
Istanbul - the old city, Blue Mosque, Hippodrome, Hagia Sophia and the underground cistern
Cappadocia region, UNESCO World Heritage listed Goreme Valley, Kaymakli Underground City and Uchisar Castle
Antalya and Fethiye - Turquoise Coast
Pamukkale thermal pools & Roman Hierapolis
Aegean and Mediterranean Coasts
Gallipoli Peninsula - ANZAC Cove, Lone Pine memorial, Chunuk Bair memorial, battlefields and trenches
Carpet weaving demonstration and leather factory
Ankara - Ancient Civilisation's Museum
Roman sites Perge and Aspendos, Silk Road from Konya
Saklikent Gorge
Roman ruins of Pergamum & Ephesus
Troy – Trojan horse and ruins (if open)
ANZAC 2015 Dawn Service and the national services of Australia or New Zealand
Included
12 breakfasts and 8 dinners
Airport arrival transfer on day 1 from Ataturk International Airport at any time of day or from Sabiha Gokcen Airport at 2.30pm and 8pm.
Morning Bosphorus cruise – Istanbul
Modern air-conditioned touring coach
Commemorative ANZAC hoodie/jumper
12 nights - 4 star and Special Class hotels
Guided sightseeing - Istanbul, Cappadocia - Ancient Civilisations Museum, Roman Perge and Aspendos, Pamukkale/Hierapolis, Roman ruins of Ephesus and Pergamum, Troy (if open).
English speaking, degree qualified Turkish tour guide
All relevant transfers and transportation
Not Included
International flights and visa
Entrance Fees: $150-170 USD
Tip for your tour guide and driver: as a guideline we recommend you budget USD $3-5 per day, per traveller for your guide and USD $1-2 per day, per traveller for your driver. Tipping your tour guide and driver is an entirely personal gesture
Tipping Kitty: $35 USD

Tipping is not a natural part of many Western cultures and many of us feel uncomfortable, or unsure, about when, or how much, to tip. However, in Turkey, tipping makes up a significant part of many people's wages so it's important that we get it right. For this reason we've developed a very simple system to take all the hassle out of tipping. With our 'tipping made easy' policy, a nominal pre-determined amount is collected from all group tour participants to cover tips en route. This then saves you the hassle of when and how much to tip bellhops, luggage handlers, local guides and other support staff through the tour. Our 'tipping made easy' doesn't include a tip to your group tour leader. Naturally, though, the amount is up to you as tipping is an entirely personal gesture.
Prices shown are per person travelling. 'Twin/Double' prices per person apply when there are 2 people travelling, sharing a room.
Due to capacity restraints we do not offer single rooms on our ANZAC tours and therefore there is no single supplement to pay. We will match up all single travellers with another fellow passenger of the same sex.

Please note that if booking pre or post tour accommodation, single travellers will need to pay the single supplement for nights booked.
Tour Details
Starts
Istanbul
Ends
Istanbul
Departs
13 Apr 2015
Hotel Rating
4 star
Local Payment
None
Tour Guide
Yes - escorted by a tour guide
Meals
Breakfast: 12, Dinner: 8
"
Hi,
I thought that you might like to know how well how trip to Gallipoli went. the tour company "On the Go" were great. We had an excellent tour guide, the buses were new and not overcrowded, they applied us with loads of information and gifts - hoodie, mug, postcards etc. The hotels were 4 star (and 5 on the final night.) Thanks for booking with that group.
Everything went smoothly and the Anzac experience was outstanding. We were well rugged up, got very good seats, it didn't rain, the wind didn't come up and there was plenty to entertain us through the night. The two services we attended were very special. "