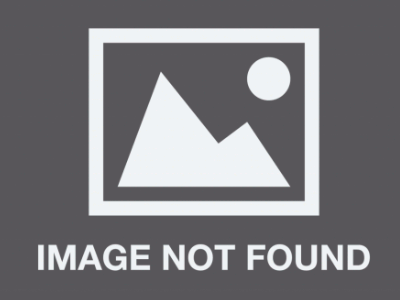 ANZAC Day Tour, Gallipoli 2015. Starts: 19th April. Commemorate the 100 year anniversary of the ANZAC landings with a once in a lifetime journey through Turkey. Start in Istanbul before heading south to Pamukkale, Ephesus and Pergamum. Finish off the tour with a night at ANZAC Cove for the dawn service.
Compare Tours
Compare Tours
Select up to 3 tours to compare prices, itineraries and complete tour options:
Please Note: You are required to hold an Anzac Day Dawn Service at Gallipoli 2015 ticket, obtained by the Australian or New Zealand Department of Veterans' Affairs to participate in this tour.


Istanbul
Sunday 19 April 2015. Welcome to Istanbul! After being met at the airport you will be transferred to your hotel. Spend the rest of the day at leisure. Tonight a welcome meeting takes place where you'll meet your guide and the rest of the group. If you've arrived early you may wish to join our 'Backstreets Tour', further details relating to the excursion can be found in our trip notes.
Overnight: Istanbul
Istanbul City Tour
Today we take in some of the Istanbul's best landmarks including the iconic Blue Mosque, Hagia Sofia (exterior only), Topkapi Palace and the Hippodrome of Constantinople - an old sporting and social centre. Later we explore the Roman underground cistern, covered with glistening spot lights and full of intricately carved columns. After a break for lunch we'll take a relaxing cruise along the Bosphorus before visiting the lively and colourful Egyptian Spice Market and Grand Bazaar, where you will be able to test your haggling skills.
This evening we enjoy dinner together at our hotel/restaurant.
Overnight: Istanbul | Breakfast, Dinner
Pamukkale
Istanbul - Pamukkale. This morning we say goodbye to Istanbul and travel south towards Pamukkale. On the way we stop for an informative visit to a Turkish carpet weaving and manufacturing house. Carpets are one of Turkey's most beautiful exports, generally woven by women, they learn the trade at quite a young age and can take months or even years to finish some of these masterpieces.
Overnight: Pamukkale | Breakfast, Dinner
Ancient Ephesus
Pamukkale - Kusadasi. Pamukkale is one of Turkey's finest natural wonders, home of the famous gleaming white calcium terraced pools, known locally as the Cotton Castles. Walk barefoot along the travertine pools and explore the ruins of Hierapolis, an old Roman spa town.

From Pamukkale, we travel on to Ephesus, regarded as one of the best preserved classical cities in the Western Med. Highlights of our guided tour of this incredible site, include the famous Library of Celsus and the Great Theatre. En route to coastal Kusadasi, we visit a high grade leather garment house.
Overnight: Kusadasi | Breakfast, Dinner
Roman Pergamum
Kusadasi - Edremit. This morning we travel north to Edremit, stopping en route at the Roman ruins of Pergamum, which was once the capital city of the Asian province of the ancient Roman Empire. Home to one of the steepest, vertigo-inducing amphitheatres in the classical world, Pergamum was also famous for its Asclepion (medical centre).
Overnight: Edremit | Breakfast, Dinner
ANZAC Eve 2015
Ayvalik - Gallipoli. We make an early start this morning, for our journey to Gallipoli, stopping en route to visit the famous Trojan wooden horse of Troy. Next we jump aboard the ferry and cross to the Gallipoli Peninsular to commemorate ANZAC Eve. Wrap up warm and pick yourself a great spot for the evening as we settle down for the night at the atmospheric ANZAC Eve vigil.
Overnight: Dawn Service Site (Anzac Cove) | Breakfast
ANZAC Day
Gallipoli - Istanbul. First light heralds the Dawn Service, then you'll have plenty of time to independently explore the many trenches and memorial sites as you make your way up to Lone Pine or Chunuk Bair for the Australian or New Zealand National services. The service at Chunuk Bair starts 45 minutes after the Australian service at Lone Pine. If you're a New Zealander, you will need to head straight to Chunuk Bair. This afternoon, we return to Istanbul, arriving very late in the evening. Hotel check in and a well-deserved rest, after an emotion-filled day at Gallipoli.
Overnight: Istanbul
Istanbul
Sunday 26 April 2015. Our tour ends after breakfast and hotel check-out today.
Breakfast
The hotels listed below are ones which we frequently use on this tour. We reserve the right to substitute these hotels to ones of a similar standard when necessary.
For all our tours and tailor-made holidays we provide you with a clear categorisation of all hotels we use. The REGIONAL CATEGORY indicates the local rating of each hotel in each respective country. We have also rated each hotel using OUR CATEGORY, which will be in line with generally accepted western hotel grading standards.
Simple
Basic hotels and simple accommodation is a no frills option with an adventurous authentic feel.
Standard
Standard accommodation equates to a Western 3-star standard, always featuring en-suite rooms and usually a restaurant.
Superior
Superior accommodation equates to a Western 4-star standard, featuring en-suite rooms and usually a restaurant and often a swimming pool and/or a fitness centre.
Deluxe
Deluxe accommodation equates to a Western 5-star standard, usually featuring spacious, en-suite rooms, a restaurant, swimming pool and fitness centre and an array of amenities, excellent service and customer care.
Lavish
Lavish accommodation equates to a Western 5-star plus standard - the creme de la creme. Featuring spacious, en-suite rooms, a restaurant, swimming pool and fitness centre and an array of amenities, this accommodation is a cut above the rest. Sheer opulence! Titanic Business Bayrampasa, Istanbul
The recently built Titanic Business Bayrampasa is a modern hotel affording wonderful views across the city. This contemporary building creates the perfect ambiance for a relaxing stay in an otherwise hectic city. Rooms are tastefully designed with hard wood flooring stylish cream tones. Free Wi-Fi is available throughout and guests can whet their appetite at the Alesta Restaurant where you can grab a cocktail, head to the rooftop and gaze across this sprawling city. Located in the European city of the city with good access links to the rest of the city. Novotel Istanbul, Istanbul
Spacious and modern and contemporary in design the Novotel is a popular choice when staying in Istanbul. All guest rooms are spacious, bright with excellent amenities. The restaurant offers a great selection of cuisine and in the morning a wake up call before a top full buffet breakfast is the perfect way to start the day. The Novotel is located on the shores of the Sea of Marmara betwen the airport and the old city. Colossae Thermal Spa Hotel, Pamukkale
Set in landscaped gardens, the Colossae Thermal Spa Hotel has an envious location in Pamukkale. Guest rooms are spacious and tastefully decorated. The on site thermal spa offers guests a chance to relax and enjoy what this region is most famous for. Why not take breakfast on the terrace or dinner by the pool? Two of our top tips! The hotel is well located close to the travertines in Pamukkale. Alish Hotel and Spa, Kusadasi
Opening in 2012, the Alish Hotel and Spa is one of Kusadasi's most modern hotels. All rooms are well equipped with modern facilities, private balconies and laminate flooring. A number of restaurants and bars exist including the pool bar that serves refreshing beverages and snacks whilst you sunbathe. An early morning swim in the pool is a great way to start the day. Well located with close links to the city centre, local beaches and the famous waterparks. Adrina Hotel de Luxe, Edremit
Perched on the seafront, the Adrina Hotel de Luxe is a modern hotel offering excellent accommodation. Guest rooms are well appointed and comfortable. The expansive outdoor pool is a great place to relax by or take a dip in. A number of restaurants are at the resort including Italian, Turkish and Seafood specialities. Those who want ultimate relaxation should head to the Spa where you can indulge in Turkish baths ad other excellent spa facilities. Located right on the shores of the Aegean Sea near Edremit. Ibis Hotel Istanbul, Istanbul
The recently renovated Ibis in Istanbul is modern with excellent facilities. Rooms are comfortable with good sized beds and contemporary design. The outdoor pool is great for a refreshing dip (though it is only available in the summer) The massive all you can eat buffet breakfast come well recommended and is a great way to start the day. Located on the shores of the Sea of Marmara, midway between the airport & the old city.
Trip Highlights
Istanbul - old city, Hippodrome area, Topkapi Palace, Blue Mosque and the Underground Cistern
Roman ruins of Pergamum and Ephesus
Aegean coast
ANZAC 2015 Dawn Service and the national services of Australia or New Zealand
Visits to carpet weaving and leather manufacturing houses
Pamukkale thermal pools and Roman Hierapolis
Troy and the Wooden Trojan Horse (subject to time and if open)
Gallipoli Peninsula - ANZAC Cove, Lone Pine memorial, Chunuk Bair memorial, battlefields and trenches
National Services of Australia or New Zealand
Bosphorus Cruise - views of the city skyline, Ottoman architecture and waterside palaces
Included
6 breakfasts and 4 dinners
Airport arrival transfer on day 1 from Ataturk International Airport at any time of day or from Sabiha Gokcen Airport at 2.30pm and 8pm.
Guided sightseeing of the Blue Mosque, Underground Cistern, Topkapi Palace, Hagia Sofia and the Hippodrome area
Visits to the Grand Bazaar and Egyptian Spice Market
All relevant transfers and transportation in modern air-conditioned vehicles
6 nights 4 star and special class hotels
Guided sightseeing of Pamukkale and Hierapolis, Roman ruins of Ephesus and Pergamum.
Bosphorus Cruise - Bosphorus Cruise - views of the city skyline, Ottoman architecture and waterside palaces
English speaking, qualified Turkish tour guide tour
Commemorative ANZAC hoodie/ jumper
Not Included
International flights & visa
Entrance Fees: $110-130 USD
Tip for your tour guide and driver: as a guideline we recommend you budget USD $3-5 per day, per traveller for your guide and USD $1-2 per day, per traveller for your driver. Tipping your tour guide and driver is an entirely personal gesture
Tipping Kitty: $30 USD

Tipping is not a natural part of many Western cultures and many of us feel uncomfortable, or unsure, about when, or how much, to tip. However, in Turkey, tipping makes up a significant part of many people's wages so it's important that we get it right. For this reason we've developed a very simple system to take all the hassle out of tipping. With our 'tipping made easy' policy, a nominal pre-determined amount is collected from all group tour participants to cover tips en route. This then saves you the hassle of when and how much to tip bellhops, luggage handlers, local guides and other support staff through the tour. Our 'tipping made easy' doesn't include a tip to your group tour leader. Naturally, though, the amount is up to you as tipping is an entirely personal gesture.
Prices shown are per person travelling. 'Twin/Double' prices per person apply when there are 2 people travelling, sharing a room. Due to capacity restraints we do not offer single rooms on our ANZAC tours and therefore there is no single supplement to pay. We will match up all single travellers with another fellow passenger of the same sex.
Please note that if booking pre or post tour accommodation, single travellers will need to pay the single supplement for nights booked.
Tour Details
Starts
Istanbul
Ends
Istanbul
Departs
19 Apr 2015
Hotel Rating
4 star
Local Payment
None
Tour Guide
Yes - escorted by a tour guide
Meals
Breakfast: 6, Dinner: 4
"
It's been amazing! Very tiring but worth it.
The Dawn Service was surreal! At dawn it was cold & eerie. 12,500 people in total silence, all you could hear was the ripple of the waves lapping against the shore.
We could feel the presence of thousands of souls! I cried a lot, all of us were in awe of what this place means! So sad! Also to be in another country with so many Aussies & Kiwis was unique.
Our on the go tour guide was amazing! From what we heard from other buses, Emrah went above & beyond for us & introduced us to many unique aspects of his country. We have fallen in love with Turkey. "