Turkey Family Tours
Turkey is an exciting holiday destination for all the family and our tours include a range of cultural, historical and active experiences to captivate children, teenagers and adults alike. Go in search treasure in Troy, explore ancient Roman Ruins in Ephesus and Pergamum, and browse exotic spice markets in Istanbul or simply swim and relax by the beach or poolside. Our family holidays in Turkey include an arrival day with no scheduled activities, allowing you some time to settle in, and there's also plenty of free time and flexibility whilst on tour.
4-star hotels with pools
Lots of interesting and educational activities
Tours for young adults and children aged 5 to 17
Expert advice from our well-travelled team
Arrival day with no activities so you can settle in
Plenty of beach time and free time to explore
Complimentary airport transfers, any day, any time
See the real Turkey
Our family tours to Turkey
Turkish Delight
8 days | FROM USD $2,499
Trojan treasures, Roman ruins, Sultan's palaces, exotic spice markets and grand bazaars. Captivating travellers young and old, our family holiday packs in fun and culture, with plenty of time to wander off and discover your own hidden gems or simply relax by the pool.
Countries Visited: Turkey
Flying Carpet Crystal Coast
9 days | FROM USD $2,699
Take the family on a holiday to the Orient. Marvel at the many minarets of Istanbul and get swept up in the city's colourful bazaars, discover the Roman ruins at Ephesus and the ancient city of Troy, walk the battlefields of Gallipoli and spend the final days of your holiday, beachside – and a...
Countries Visited: Turkey
The best of culture and beach in Turkey
There is nothing better than relaxing by the beach after a a few days of sightseeing and you can do just that on our Flying Carpet, Crystal Coast tour, which includes a 3 night beach stay in coastal Kusadasi by the Aegean Sea. You'll have plenty of time by the beach and it's also a top spot for afternoon walks along the harbour foreshore and marina. There is also market shopping, laid back al fresco restaurants and cafes, plenty of national parks, castles and an aqua park all nearby.
The Inside Track
Our Latest Updates from across the globe
Video of the Week
More to Turkey than Istanbul
July 24, 2015 • OTG Team
While Istanbul is brimming with sights to see and experiences to be had, outside of the city limits ...
Read Full Story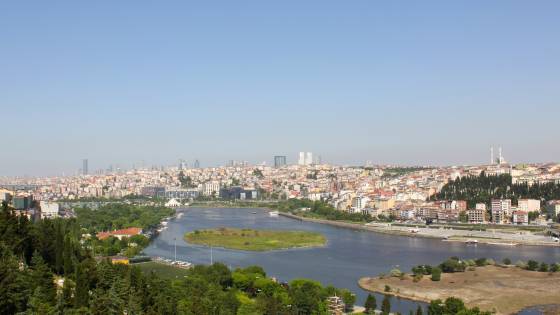 Photo Showcase
Turkey Unplugged
July 1, 2015 • OTG Team
Turkey was a new destination for Lena Nielson and somewhere she admits hadn't been high on her...
Read Full Story News Tips and Trivia
Where East meets West
June 15, 2015 • OTG Team
Touching down in Turkey I had a feeling I was going to enjoy discovering this new destination, but ...
Read Full Story