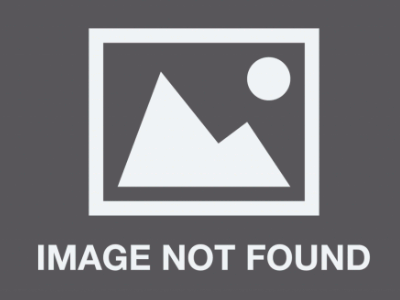 Take in the sights and delights of Turkey, from bustling Istanbul to coastal Marmaris, before hopping over to the beautiful Greek Isles of Rhodes, Santorini and Paros. Top off your holiday in historic Athens - Greece's capital city, on this incredible two week adventure hosted by a senior member of our team from On The Go HQ.
Compare Tours
Compare Tours
Select up to 3 tours to compare prices, itineraries and complete tour options:
Upon arrival in Istanbul transfer to your hotel for check-in. The remainder of the day is then at leisure for you to explore the city at your own pace. Istanbul is easy to get around on foot and there are plenty of restaurants and cafes dotted around to keep you entertained.
Overnight: Istanbul
Today embark on a sightseeing tour of the Old City, from where the Byzantine and Ottoman Empires were once ruled, taking in some of its most famous landmarks. Stops en route will include the famous Blue Mosque, the Hippodrome, Hagia Sofia and Topkapi Palace.
Overnight: Istanbul | Breakfast
Istanbul – Gallipoli. This morning we leave Istanbul behind and travel on to the Gallipoli Peninsula. Here we explore ANZAC Cove and the many World War 1 memorials and battlefields dotted around the area on a guided tour. Stops include Lone Pine Memorial and cemetery, Chunuk Bair, the Nek, Johnston's Jolly and many of the fortified trenches that are still visible today. Later we cross the Dardenelles by ferry and proceed to our hotel in Canakkale for a little rest and relaxation.
Overnight: Canakkale | Breakfast, Dinner
Gallipoli - Kusadasi. Today we step back in time with a visit to the Roman cities of Troy and Pergamum. Our first stop is at the legendary city of Troy, which dates back to 3000BC, before continuing on to Pergamum with its impressive ancient temples, library and medical facilities. From here we pay a visit to a local carpet emporium, before heading to Kusadasi for the evening.
Overnight: Kusadasi | Breakfast, Dinner
The highlight of today is the ancient city of Ephesus. Positively the best-preserved classical city in the eastern Mediterranean, and among the best places in the world to get a feel for what Roman life must have been like. Ephesus boasts some truly incredible excavated ruins including the Great Theatre, Curetes Way, Temple of Serapid and the Library of Celsus. We'll have plenty of time to explore all these ruins, and you'll even be able to see the remains of some ancient public toilets and a brothel.
Overnight: Kusadasi | Breakfast, Dinner
Kusadasi – Pammukale - Marmaris. Leaving Kusadasi behind we make our way through sweeping plains and cotton farms to the ruins of Hierapolis and the hot spring of Pamukkale. The famous terraced pools here were formed over centuries when warm calcium rich mineral water cascaded over the cliff edge, cooling and depositing in the process creating natural shelves and pools on the cliffs known as travertines. There's time to explore the terraces or opt for a dip in the thermal baths before visiting a leather fashion house en route to Marmaris, our stop for the night.
Overnight: Marmaris | Breakfast, Dinner
After breakfast we transfer to the port for our ferry to the Greek island of Rhodes, the largest of the Dodecanese group, where you can spend the rest of the day at leisure. Wander down the medieval Street of the Knights in the Old Town, and then venture down one of the many 200 streets or lanes and lose track of time. History and culture buffs can head to the beautiful 14th century Palace of the Grand Masters, which today acts as a museum exhibiting sculptures, mosaics and antique furniture. Otherwise, the Archaeological Museum – located within a 15th century knights' hospital, is also well worth a visit. After dark the modern New Town is a hive of activity with restaurants, late night bars and a stroll around the Mandraki Harbour is a must.
Overnight: Rhodes. Hotel: Mediterranean Rhodes | Breakfast
Stunning Santorini
Rhodes - Santorini. This morning we transfer to the airport for our flight to Santorini via Athens. Upon arrival we will check-in to our hotel and then enjoy the next three days at leisure on this beautiful island. Be sure to pay a visit to Fira, the new capital of Santorini, and stroll along Agiou Mina, the main street which has a number of shops, restaurants and a pretty 18th century church. While away the days visiting the Megaro Gyzi Museum, enjoying Greek cuisine at a local taverna, and exploring the small nearby volcanic islands. And if you fancy it, the small village of Oia, perched on the edge of the caldera, is well-worth visiting and offers amazing views over the Aegean.
Overnight: Santorini (3) Hotel: El Greco | Breakfast x 3
Paros
Santorini - Paros. On the morning of day 11 we transfer to the port in Santorini and travel by ferry to Paros. While not as famous as Santorini, this volcanic island is an understated beauty with charming villages, stunning mountainous scenery and impressive historic monuments. Spend the evening and all of day 12 at leisure here discovering all that it has to offer. Those who love a bit of history and culture can find respite at some of the island's many museums, which range from archaeological treasure troves to folklore exhibits. The Frankish Kastro fortress is also worth exploring, and a stop in must be made at one of the island's many wineries.
Overnight: Paros (2) Hotel: Contaratos Beach | Breakfast x 2
Ancient Athens
Paros - Athens. Today we travel on from Paros by ferry to Athens and transfer to our hotel upon arrival for check-in. The remainder of day 13 is free for you to explore Greece's capital city, which took its name from the ancient goddess of Athena and is through to have at least 3000 years of recorded history making it one of the oldest cities in Europe.

On day 14 we enjoy a guided morning tour of some of the city's most famous monuments and landmarks. Stops include Constitution Square, the Houses of Parliament, and the National Library. See the Evzones (ceremonial guards) in their distinctive uniforms at the Memorial to the Unknown Soldier and the Presidential Palace. En route to the Acropolis we will also see Hadrian's Arch, the Temple of Olympian Zeus and the Panathenaic Stadium where the first Olympic Games of the modern era were held in 1896. Saving the best until last, we explore the legendary Acropolis, visiting the architectural masterpieces of the Golden Age of Athens: the Propylaea, the Temple of Athena Nike, the Erectheion and of course the spectacular and iconic Parthenon.
Overnight: Athens. Hotel: Herodion | Breakfast x 2
Athens
This morning our touring arrangements come to an end. After breakfast an included departure transfer will take you to the airport for your onward travel.
Breakfast About your host: Di Bignell
Having spent the better part of my life travelling the globe, I've had the privilege to experience some amazing destinations all over the world - Turkey being one of them. With its fascinating history, diverse scenery, friendly people and colourful bazaars brimming with freshly roasted nuts, dried fruit and spices, Turkey is a destination quite unlike any other. But sometimes it's the little things that are the most memorable, like overlooking a harbour full of gulets in southern Turkey - the sun setting against a brilliant sky, the beautiful azure waters of the Med and a cool Efes beer in hand. I look forward to getting back to Turkey, sharing this amazing country along with the stunning Greek Islands with you.
Di Bignell, Business Development Executive
The hotels listed below are ones which we frequently use on this tour. We reserve the right to substitute these hotels to ones of a similar standard when necessary.
For all our tours and tailor-made holidays we provide you with a clear categorisation of all hotels we use. The REGIONAL CATEGORY indicates the local rating of each hotel in each respective country. We have also rated each hotel using OUR CATEGORY, which will be in line with generally accepted western hotel grading standards.
Simple
Basic hotels and simple accommodation is a no frills option with an adventurous authentic feel.
Standard
Standard accommodation equates to a Western 3-star standard, always featuring en-suite rooms and usually a restaurant.
Superior
Superior accommodation equates to a Western 4-star standard, featuring en-suite rooms and usually a restaurant and often a swimming pool and/or a fitness centre.
Deluxe
Deluxe accommodation equates to a Western 5-star standard, usually featuring spacious, en-suite rooms, a restaurant, swimming pool and fitness centre and an array of amenities, excellent service and customer care.
Lavish
Lavish accommodation equates to a Western 5-star plus standard - the creme de la creme. Featuring spacious, en-suite rooms, a restaurant, swimming pool and fitness centre and an array of amenities, this accommodation is a cut above the rest. Sheer opulence! Kent Hotel, Istanbul
Renovated in 2009, the charming Kent Hotel offers is a great example of contemporary design and a friendly atmosphere. Guest rooms are superbly equipped with modern facilities including Wi-Fi connectivity, state of the art technology and bright marbled bathrooms. Enjoying a delicious Turkish meal at the in house Calcedoine Restaurant after a hard days sightseeing is highly recommended. Fantastically located within 10 minutes walk of the Grand Bazaar and Old Town in the Bayazit area in the European side of Istanbul. Parion Hotel, Canakkale
The Parion is an elegant property situated in the heart of Canakkale on the southern coast of the Dardanelles in Turkey. The hotel features 162 guest rooms and suites with en suit facilities, air conditioning, flat-screen satellite TV and a fully stocked minibar. Those looking for a bite to eat can check out the hotel restaurant, which serves a breakfast buffet and a la carte menus at lunch and dinner. There is also a hotel bar and room service is available. Marina Hotel, Kusadasi
Marina hotel is a modern hotel with a sea view and balcony from nearly every spacious room. It has recently been renovated and features an indoor and outdoor pool and you may also use the facilities and beach of 5-Star Pine Bay. Anemon Hotel, Marmaris
Just a stone's throw from the beach, the Anemon Hotel welcomes guests in its grand marble lobby. Rooms are comfortable with modern amenities and excellent en suite facilities. The buffet breakfast is plentiful and the Sensus Wine and Cheese Boutique is well worth a visit. Starting the day with a traditional Turkish Bath is our top tip! Well located just two blocks from the beach on the main boulevard.
Trip Highlights
Turkey Istanbul Old City - The famous Blue Mosque, Hagia Sofia, Hippodrome and Topkapi Palace
Gallipoli Peninsular - ANZAC Cove, the battlefields and memorials of Lone Pine and Chunuk Bair, plus many of the trenches still visible today
Troy - Roman city famous for its Trojan horse and ancient ruins
Pamukkale - Surreal calcium rich thermal pools and Roman Hierapolis
Pergamum and Ephesus - Two incredible sights with well-preserved ruins offering insight into urban Roman life
Greece Rhodes - The largest of the Dodecanese Islands, with a medieval Old Town
Santorini - Beautiful volcanic island in the Cyclades, renowned for its white wash building and blue rooftops
Paros - Picturesque island with charming villages and stunning mountainous scenery
Athens - Capital of Greece with famous sites such as Constitution Square, Houses of Parliament, Memorials, National Library, The Acropolis - the Propylaea, Temple of Apteros Nike and the Parthenon
Included
Hosted by a Diane Bignell, senior member of the team at On The Go HQ
14 nights accommodation in 4 star hotels
Economy class flight: Rhodes - Santorini
Guided sightseeing: Istanbul, Gallipoli, Pergamum, Ephesus, Pamukkale and Athens
Private air-conditioned transportation, all relevant transfers in Turkey and Greece
Maximum group size: 18 persons
14 breakfasts and 4 dinners
Airport arrival transfer in Turkey and departure transfer in Greece
Ferry tickets: Marmaris - Rhodes, Santorini - Paros, Paros - Piraeus (then by road to Athens)
English speaking, degree qualified Turkish tour guide and Greek tour guide for all included sightseeing
Entrance fees for all included sightseeing and group tip kitty
Not Included
International flights and visa
Tipping - an entirely personal gesture
Prices shown are per person travelling. 'Twin/Double' prices per person apply when there are 2 people travelling, sharing a room. The 'Single supplement' applies for single travellers who require their own room and needs to be added to the 'Twin/Double' price. If you are happy to be paired up with another single traveller of the same sex on your tour, this can be arranged provided there is another single traveller booked on the tour date of your choosing.
2016
Price/Person
Single Supp.
Tour Details
Starts
Istanbul
Ends
Athens
Departs
05 Sep 2015 & 03 Sep 2016
Hotel Rating
4 star
Local Payment
None
Tour Guide
Yes - escorted by a tour guide
Meals
Breakfast: 14, Dinner: 4