Turkey Group Tours
Experience amazing history, mystical charm, sunshine and beach-side bliss on a holiday in Turkey. All our Turkey group tours are by led by qualified English speaking local guides and stay at comfortable 4 star hotels. Our group tours depart weekly, include airport arrival transfers and offer you the chance to experience the true flavour of life in Turkey. Highlights include Istanbul, the Roman ruins of Ephesus and Pergamum, plus the surreal landscape of Cappadocia and Pamukkale. We also have tours that combine Turkey with some of its fascinating neighbours like Georgia and Armenia, as well as island hopping around Greece.
4 star & special class hotels
Expert advice from our well-travelled team
Free time to explore on your own
Guaranteed departures
Lots of authentic experiences
Average group size of 15-20
Complimentary airport transfers, any day, any time
See the real Turkey
Istanbul and Ephesus included on every tour
Local tour guides
Travelling on a group tour in Turkey
We'd love you to experience Turkey the way it really is, with the people who live there and know it inside out. We know this can make the difference between a great holiday and a truly memorable one, and as such we have sought out some of the best local guides in the business who are passionate about sharing their country with you. In addition to this, our experienced international team have travelled extensively throughout Turkey and we take care to ensure that all our hotels and support services are regularly inspected too, guaranteeing you an authentic travel experience in Turkey.
The Inside Track
Our Latest Updates from across the globe
Video of the Week
More to Turkey than Istanbul
July 24, 2015 • OTG Team
While Istanbul is brimming with sights to see and experiences to be had, outside of the city limits ...
Read Full Story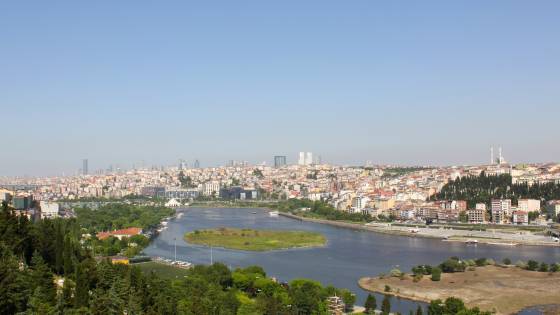 Photo Showcase
Turkey Unplugged
July 1, 2015 • OTG Team
Turkey was a new destination for Lena Nielson and somewhere she admits hadn't been high on her...
Read Full Story News Tips and Trivia
Where East meets West
June 15, 2015 • OTG Team
Touching down in Turkey I had a feeling I was going to enjoy discovering this new destination, but ...
Read Full Story