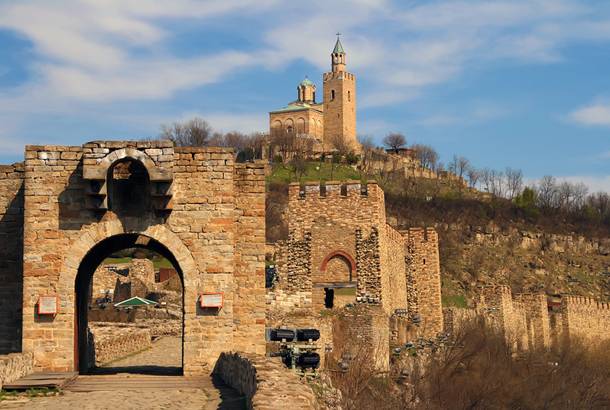 Have a few questions about Bulgaria? Want to know what to expect of the local food, what plugs you'll need and how easy it is to find WiFi? Here you'll find the answers with our Top Travel Tips covering all manner of essential topics to help plan your holiday.
What vaccinations do I need for Bulgaria?
You should seek medical from your local health practitioner advice before travelling to Bulgaria and ensure that you receive all of the appropriate vaccinations. As a guide Diphtheria, Hepatitis A and Tetanus are strongly recommended.
Is it safe to drink tap water in Bulgaria?
The tap water in Bulgaria is generally considered safe to drink, but as a precaution against stomach upsets you may want to drink bottled mineral water, which is readily available from shops, hotels and restaurants.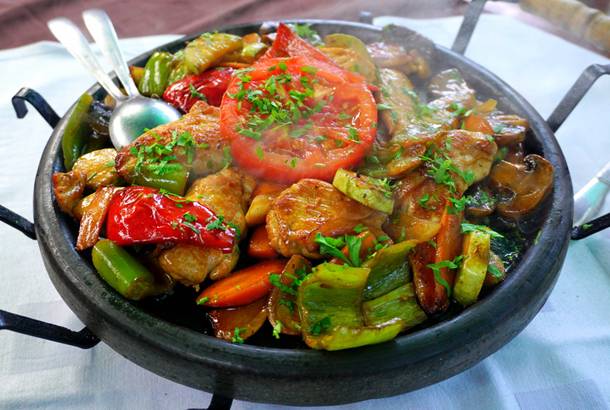 What's the food like in Bulgaria?
Bulgarian cuisine is typical of the cuisine found in southeastern Europe with salads favored for appetizers and a love of soups and pastries. Dairy products feature prominently with yogurt and cheese used in many of Bulgaria's most popular dishes. The diverse geography and climate of Bulgaria allows a wide range of herbs, spices and vegetables to thrive and such ingredients are used to great effect in Bulgarian cuisine including chubritsa a herb similar to oregano and used liberally in soups, stews and breads.
Pork is the most popular meat in Bulgaria though lamb, goat meat, beef and chicken are also available. Grilling is the favored cooking method and seasoned meatballs, kebabs and sausages are widely available. Cured meats are also often served as an appetizer. Along the Black Sea coast you can enjoy freshly prepared mackerel scad, bonito and mussels. The Bulgarian fish stew of ribena chorba is cooked with either fresh or saltwater fish and seasoned with thyme.
Vegetarians should find enough dishes to keep them sated with a variety of salads and soups including the rustic white kidney bean and vegetable soup that is widely prepared. Baked stuffed vegetables like peppers are also popular with a filling of cheese and egg.
A tahini-based version of havla - a dense, sweet confection made from clarified butter, flour and sugar - is extremely popular in Bulgaria and often contains nuts such as pistachios or sesame seeds. Other popular desserts include a form of rice pudding, sweet pumpkin pastries and pies, and baked apples.
Bulgaria has a long tradition of alcoholic and non-alcoholic beverages with the fruit brandy rakia one of the better-known. Often made in home breweries from grapes, other varieties include plum, apple, apricot, peach, cherry and quince. Bulgaria is among the world's top wine exporters and visitors will find no shortage of choice here. Beer is also very popular with a number of good brands produced by thirteen local breweries. For non-alcoholic beverages, Bulgarians will opt for thick yogurt-based drinks and boza, a warm drink made from wheat, rye and/or millet, with added sugar.
Safe eating while travelling in Bulgaria
Generally, Bulgaria has very good hygiene standards so travelers need not worry about getting sick while on holiday. Nevertheless, basic precautions still apply and you should avoid anything that looks old or like it might not have been cooked thoroughly (especially meat and fish).
Is it standard to tip in Bulgaria?
Tipping is standard practice in Bulgaria and travelers should aim to tip around 10% of the total bill in a restaurant, provided the service has been up to scratch. Hotel staff are usually left around USD $1 per night for housekeeping and the same for the porters per bag. When it comes to taxis it is not uncommon to round up the fare or leave some change amounting to roughly 10% of the price of the journey.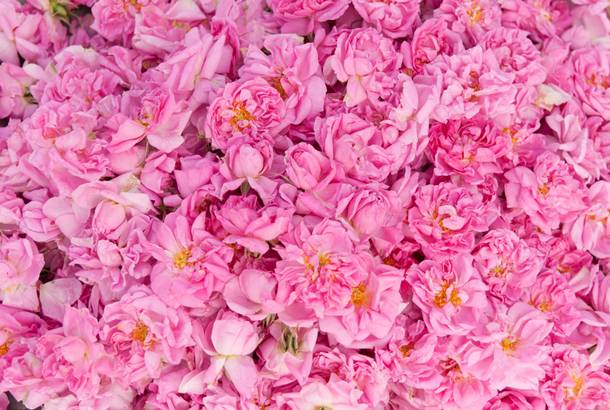 What souvenirs are good to shop for in Bulgaria?
Rose oil and water is one of Bulgaria's most famous exports and can be purchased in pretty souvenir bottles. As a devoutly Christian country, Bulgaria produces religious icons of all sizes and quality available in gift stores attached to churches. Pottery is one of the oldest crafts in Bulgaria and the Troyan style is considered exemplary with ceramics widely available. They are known for their vivid terracotta clay color and creative designs using green, white and black though a wide range of colors and designs are available.
Bulgaria is also a good place to pick up a kilim, a flat double-sided wool rug with colorful motifs. Although expensive, a well-made kilim should last generations. You can also find hand-knitted woolen terlitsi, winter socks often worn around the house.
The charming historic quarter of Samovodska Charshiya in Veliko Tarnovo is a great place to pick up good quality local handicrafts from pottery to cooper pieces as well as jewelery. Craftsmen and artisans continue to practice century-old traditions.
Is bargaining acceptable in Bulgaria?
Bargaining is not part of daily life in Bulgaria and travelers will be hard pressed to find somewhere that will accept anything other than the price that has been marked on the item. Occasionally market vendors will do deals with customers who are buying multiple items but that is usually as far as haggling goes.
Is it safe for solo female travellers in Bulgaria?
Bulgaria is yet to become a thriving tourist destination so it is unlikely you will meet many other solo females during your travels. However, this does not make the country unsafe and the vast majority of solo women who journey through its regions will do so without encountering any problems. There have been pick-pocketing incidents in Sunny Beach so keep an eye on your valuables at all times. Women should also take care when alone at night and keep an eye on their drinks in bars and clubs.
What is the duty free allowance for Bulgaria?
Bulgaria is within the European Union. If you are travelling from the UK, you are entitled to buy fragrance, skincare, cosmetics, Champagne, wine, selected spirits, fashion accessories, gifts and souvenirs all at tax-free equivalent prices.
If you are travelling from within the EU, there is no limit on the amount or value of goods you may import, providing your goods are for personal consumption.
If you are arriving from a non-EU country, the following goods may be imported into Bulgaria by persons over 17 years of age without incurring customs duty:
200 cigarettes or 100 cigarillos or 50 cigars or 250g of tobacco (if arriving by air)
40 cigarettes or 20 cigarillos or 10 cigars or 50g (if arriving overland)
4L of wine and 16L of beer and 1L of spirits over 22% or 2L of alcoholic beverages less than 22%
Other goods up to the value of €430 for air and sea travelers and €300 for other travelers
What is the currency in Bulgaria?
The official currency of Bulgaria is the Bulgarian lev. One lev is made up of 100 stotinki (in denominations of 10, 20, and 50). Check OANDA for the latest exchange rates.
The Bulgarian lev is currently pegged to the Euro at a rate of roughly 2 Leva to 1 Euro. The Euro is widely accepted throughout the country and British Pounds, US Dollars and other major currencies can be easily exchanged in banks and exchange bureaus. Internationally recognized debit/credit cards, chiefly Visa and Mastercard, can be used for cash machine withdrawals (ATMs available in all cities and large towns) as well as in-store payments. It's advisable to request bank notes in smaller denominations as it can sometimes be hard to get change from large notes and smaller notes are handy for smaller purchases and gratuities. Ensure you have enough cash on you when travelling outside of the larger cities and towns as it becomes more difficult to use bank cards.
Traveler's Checks are not recommended as they're often difficult to exchange and incur high fees.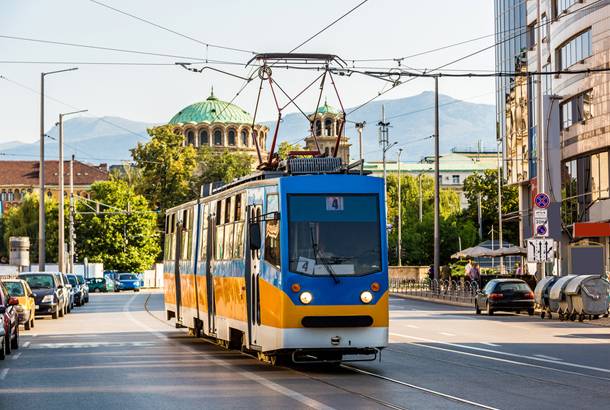 What do things cost in Bulgaria?
Bulgaria is a dream come true for the traveler who wants to stay in Europe but avoid paying hand over fist. Accommodation in a mid-range hotel will usually cost around USD $30-50 per night, with dorm rooms often costing less than USD $10. A meal in a restaurant with a local beer won't set you back more than about USD $10 and bus journeys can be made for just a few dollars. If you're skipping food and just drinking then you can look forward to beer coming to less than USD $1.50 for a pint and spirits not costing much more.
What sort of plugs do I need for Bulgaria and what is the voltage?
Standard voltage is 220 volts, AC 50Hz. Primary sockets generally require European plugs of the two round-pin variety. We recommend that you pack a universal travel adaptor. You will need a voltage converter and plug adaptor in order to use U.S. appliances.
Is WiFi widely available in Bulgaria?
WiFi is widely available in Bulgaria and can be found in many of the country's restaurants, bars, cafes and hotels.
What time zone is Bulgaria on?
Bulgaria is 2 hours ahead of Greenwich Meantime (GMT). From the last Sunday in March to the last Sunday in October, Bulgaria observes Daylight Saving Time (DST) and is 3 hours ahead of GMT.