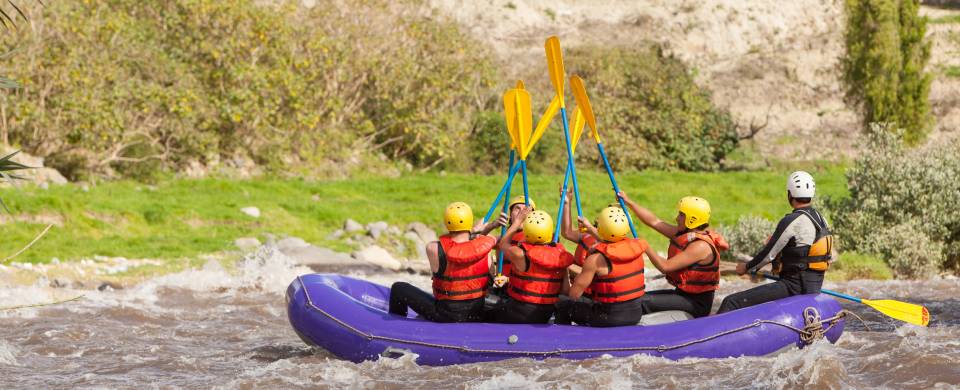 Trips and Tours to San Gil
About San Gil
Thanks to the brilliant choice of outdoor activities available in the surrounding countryside, the unassuming town of San Gil has become Colombia's adventure-sports capital. Mountain biking, paragliding, caving and rappelling are just some of the extreme sports available here but the main drawcard is the thrilling white-water rafting on the Suarez River with challenging rapids and waves - novices can start with the calmer River Fonce. These high-adrenaline activities can be tempered with more leisurely past-times such as horse-riding, kayaking and swimming in nearby streams and rock pools.
Read More
The small city of San Gil is low on traditional sights itself though the main square is home to an 18th century cathedral which features a splendid altarpiece. There's also the mystical Parque el Gallineral, an island park that is home to some 1,800 trees covered with "old man's beard" moss that creates a dappled forest scene straight out of a fairytale. The combination of activity-based fun and minimal attractions does mean that San Gil appeals to backpackers and adventure-seeking travellers so accommodation options do reflect this with little in the way of luxury choices.
Those spending a few days in San Gil could set their sights further afield with a day trip to the colonial town of Barichara and the Parque Nacional del Chicamocha. The tranquil and undeniably pretty town of Barichara is one of the best preserved colonial towns in the country with cobblestone streets, sandstone churches and elegant mansions. Further out of town is the Chicamocha theme park, built beside the dramatic canyon of the same name with a cable car offering a bird's eye view and a zip-line for those in need of speed.