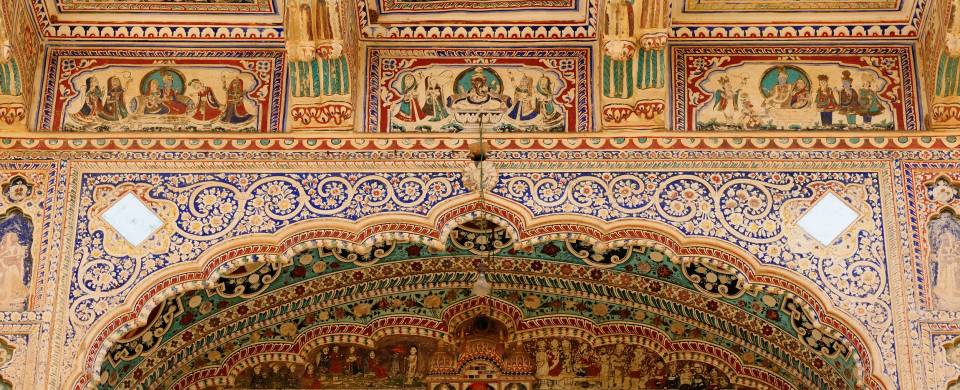 Trips and Tours to Alsisar
About Alsisar
Commonly referred to as the 'open air art gallery of Rajasthan', the region of medieval Shekhawati, in northeastern Rajasthan, lies within the triangular area between Delhi, Jaipur and Bikaner. After the influx of Muslim clans in the 14th century, this region started to grow and develop and eventually became an important stopover point along the trading routes coming from the Gujarat ports. These new inhabitants prospered greatly as merchants in their new settlement and started constructing magnificent residences known as havelis, mansion style buildings that have been painstakingly carved and decorated with intricate frescoes and murals throughout the interior.
Read More
Many of these stunning structures date back to the end of the 18th century and have been excellently preserved. Wandering through the streets of Alsisar allows visitors to fully take in their opulence. In fact most of the villages within the region of Shekhawati have maintained their rustic charm and cultural identity, meaning that exploring the havelis and artwork can be both a unique and eye-opening experience. Some havelis have been extremely skillfully restored and now serve as guesthouses and hotel complexes.
From outside, many of the havelis, some of which have become slightly worse for wear over the years, look relatively unremarkable. It isn't until one steps inside through the large fortified doors to the inner courtyard that the full beauty of these unique Rajasthani architectural gems can be appreciated. The major towns of interest in the region are Fatehpur, Nawalgarh, Mandawa, Ramgarh and Jhunjhunu, although virtually every town in the Shekhawati region possesses a few surviving havelis.