PREMIUM SPA BREAK: Ananda Rejuvenation Spa offers a serene and truly unforgettable experience of pure pampering and relaxation in exquisitely beautiful surroundings in the tranquil foothills of the Himalayas.
Trip Highlights
Himalayan mountain range - Exquisite scenery
Deluxe Ananda Spa - Spa treatments and use of facilities
Included
Breakfast daily, 6 lunches and 6 dinners
7 nights - 5 star DELUXE Palace View room
For her: Himalayan honey and rose facial
Ancient Indian honey and sandalwood scrub
Ancient Indian body mask treatment
Opportunity to participate in scheduled spa lifestyle and wellness activities: yoga, pranayama, meditation, fitness, cooking demonstrations, lectures and workshops/ excursions
Introductory spa and fitness orientation sessions with initial spa consultation
All applicable taxes on room, meals and included spa treatments
All relevant transfer and transportation in private modern Chauffeur driven air-conditioned vehicles
Morning wake up signature tea and fresh fruits bowl (replenished daily)
Ayurvedic and wellness consultation
For him: Himalayan honey and sandalwood facial
Abhyanga treatment
3 personalised yoga sessions and personalised Pranayama and Meditation session – per room
Daily use of the nutritional, wellness and lifestyle library
Daily use of the hydrotherapy facilities: indoor and outdoor jacuzzi, steam, sauna, chill plunge pool, kneipp hydrotherapy foot bath and heated lap pool
Return train journey Delhi - Haridwar (executive air-conditioned chair car on the Shatabdi Express) day 1 and 8
Not Included
International flights and visas
Tipping - An entirely personal gesture
Morning transfer to Delhi railway station for the train to Haridwar. Travel comfortably in the air-conditioned 1st class wagon of the Dehradoon Shatabdi Express to Haridwar. Onward private transfer to Ananda Spa in the foothills of the Himalayas.
Overnight: Ananda Spa
Ananda Spa
Soothe your senses with serene silences at Ananda. Situated 260km away from Delhi, set amongst the 100 acres of virgin forest, 3000 feet above the sea level and soaring over the calming counters of the Ganges, nestles South Asia's first resort and spa. Once the residence of the Maharaja of Tehri Garhwal, the palace and precincts now invite the leisure, lifestyle and business traveller. A legendary fount of religion and spirituality, Narendra Nagar, inspired the creation of the santurary for the Maharaja. The Palace itself was built at various stages for different reasons of hospitality. In 1910 an annexe was added to commemorate the arrival of the British viceroy, who often visited and this new annexe served to house his entourage. The annexe which currently hosts the Billiard Room, the Tea Lounge, the Library, the Viceregal Suite and other facilities, boasts of having hosted some of the most extravagant occasions for both royalty and nobility, who were frequent visitors here. Orchestras played in the ballroom, political dignitaries came up for a breath of cool air and to gaze at the stars.

Spiritual heads like Ma Anandamayi and Swami Sivananda lent the palace an aura of peace, tranquillity and learning when they blessed it with their presence. They had disciples who flocked from near and far to hear their preachings. Experience the lifestyle of royalty. Wander through the palatial sweep of gardens, tarry at the Tea Lounge and holistically relax your body, mind and soul with a full range of spa treatments and extensive selection of therapies.
Overnight: Ananda Spa | Breakfast x 6, Lunch x 6, Dinner x 6
Ananda - Hardiwar - Delhi. Relaxed and rejuvenated you depart taking the Shatabdi Express westbound to Delhi. Your holiday concludes upon your arrival to Delhi, onward departure transfer to the airport or hotel.

If you'd like to extend your stay, we offer a variety of hotels, short stays and add-ons for you to choose from. Please read our best places to visit or best things to see each month for suggested places to visit on your holiday. If you can't find what you're looking for, please let us know so we can accommodate your request.

For information about visas, top travel tips, best time to travel and much more, browse our travel guide.
Breakfast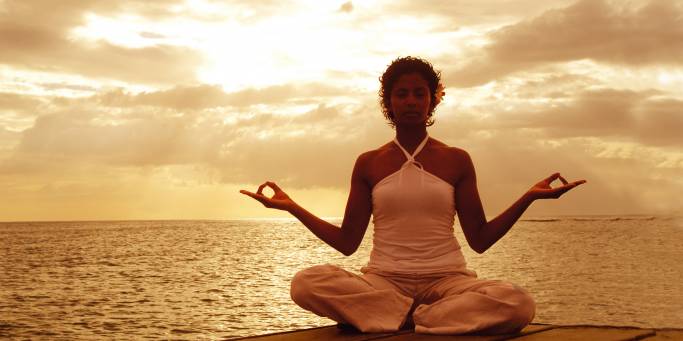 Learn about Ayurveda
Drawing from ancient Indian healing wisdom Ayurveda or Ayurvedic medicine is an ancient system of health care that is native to the Indian subcontinent. Known as the 'mother of medicine' since Ayurvedic principles have influenced the development of Chinese, Arabic, Greek and Roman schools of medical thought, modern western medicine has adopted some Ayurvedic concepts, as well as more recently developed therapies such as aromatherapy, homeopathy and naturopathy. Ayurveda is a complete way of life. It is not only about treating sickness – it is based on preventing disease and enhancing health, longevity and vitality. Ayurveda aims to achieve harmony and balance. This is attained without drugs or invasive treatments. Diet, meditation, gentle exercise such as yoga, herbal medicines and physical therapies (such as massage) are the main methods employed.

History of Ayurveda - Ayurveda evolved around 600 BC in India and was founded upon a medicinal approach of preventing body ailments, whilst curing them. Ayurveda today is a unique, indispensable branch of medicine - a complete naturalistic system that depends on the diagnosis of your body's humours - vata, pitta and kapha - to achieve the right balance. Ayurveda believes in the treatment of not just the affected part, but the individual as a whole, ensuring it is the natural way to a refreshed soul, free of toxic imbalances - a key to better health and resistance to disease.
Prices shown are per person, based on a travelling party of at least 2 adults and when there are 2 persons sharing a room. The 'Single supplement' is compulsory if your booking party cannot reach the minimum of 2 persons in a room and this amount needs to be added to the per person price. The single supplement offers the comfort of your own room and is also available to any other person wanting their own room.
Read More
Price /
Person
Single
Supp.
Himalayan Spa Break - 8 days
USD $4495
USD $2690
In Brief
Range
Trip Type
Starts
Delhi
Ends
Delhi
Departs
Any day of the year
Hotel Rating
Our rating: Deluxe
Tour Guide
No
Meals
Breakfast: 7, Lunch: 6, Dinner: 6
Visiting
Countries
Tour Add-ons
Enhance your trip with these amazing added extras and add-ons
OTG000356
Himalayan Spa Break - 8 days
Indian Subcontinent
Tailor-made
4495 USD
false
0
India
https://www.onthegotours.com/India/Himalayan-Spa-Break-8-days
https://www.onthegotours.com/repository/HimalayanSpaBreakItineraryMainWildlifeFoodandWellbeingIndia-49371242301724_crop_flip_300_300_f2f2f2_center-center.jpg
Private_Tours
4495
USD