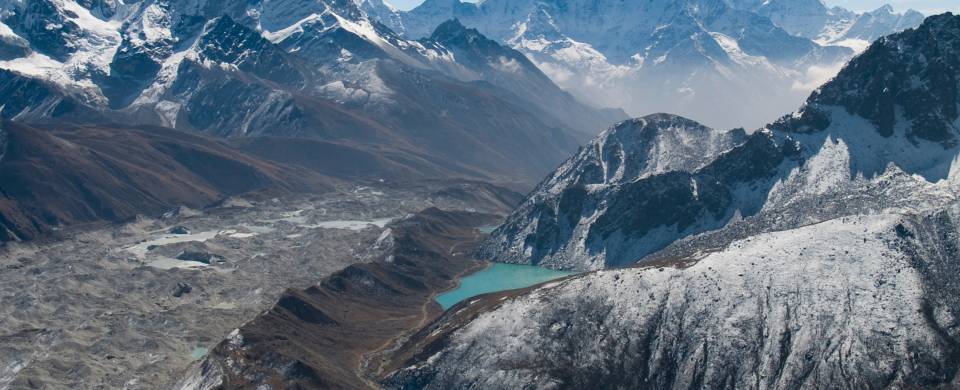 Trips and Tours to Gokyo Lakes
About Gokyo Lakes
No place on earth showcases the sheer power of the mighty Mother Nature better than the Himalayas. While many who visit this area choose to trek along the standard route, taking them directly to Everest Base Camp, there is an alternative route, which lasts an extra few days and allows explorers to behold the staggeringly beautiful sight that is the Gokyo Lakes. The lakes are an impossible shade of turquoise and nestled in the valleys between the towering snow-capped mountains.
Read More
The best times to visit this spectacular part of the world are between February and May or between September and November, the latter period being the busiest. During these times the dry weather conditions make the trekking experience both easier and more pleasurable. The gentler climate will also make for better photography and believe us when we say, these lakes will be one of the best photo opportunities you will have ever come across.
Many itineraries will allow trekkers to spend a few days in the village of Gokyo, a tiny area filled with quaint stone houses where weary travellers can rest their feet or take some mini treks to see other parts of the region. Most tours will also go through the village of Machermo where in April rhododendrons blossom, painting the entire mountain with stunning colours. Hikers should also take the opportunity while in that area to scale Gokyo Ri, supposedly the largest glacier in the Himalayas, as the summit provides some breathtaking views of Mount Everest.