Our Travellers
Find out about the sort of people who join us on tour
What does an On The Go traveler look like?
Travelling as part of a group is one of the best ways to explore the world. You'll have the opportunity to share your experiences with like-minded travelers and perhaps even make new friends that you'll keep for life. We understand that anyone considering a group tour wants to make sure that they've chosen the best fit for them. So to help you make that decision, here's some information on our travelers and what you can expect of our group dynamic on tour.
A snapshot of our group tours
We like to say that there's no such thing as an 'average' when it comes to our tours as each group has their own collective identity and unique experiences while travelling with us. Though to give you a better idea of what to expect, here's a snapshot of our typical group.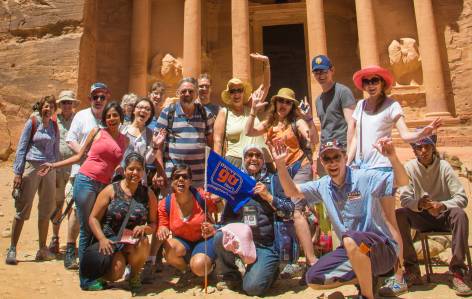 Our travellers
Our group tours cater for everyone from 18 years old to 70+. We also welcome travelers as young as 15 when accompanied by an adult and children aged 5 and above are welcome on our family tours. Take a look below at the tours we recommend for you.

- Tours for travelers in their 30s, 40s and for the over 50s
- Tours for solo travelers
- Tours for families
- Tours for female travelers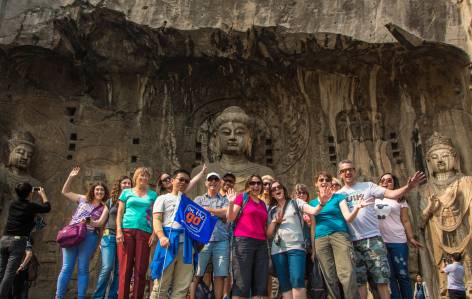 Average Group Size
On our Signature tours there'll never be more than 24 travelers in your group (with the exception of Iceland where our maximum group size is 36). However, you'll usually find the average group size at around 16 passengers, which is just the right size to ensure you get the most out of the group travel experience. Essentials tours tend to have a slightly larger group for a dynamic experience and group sizes on Handpicked tours can vary.

In some destinations, you may find the group size even smaller at just 6-8 passengers. On our longer tour itineraries, the group size may vary over the course of the trip.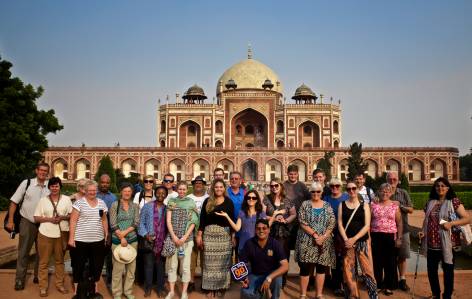 Gender Mix
The average gender mix on our group tours is 40% male and 60% female, although a group of friends travelling together can affect this statistic significantly. Our groups are usually a mix of couples, older generation family members travelling together (mums and their daughters, for example), friends and solo travelers. Many of our solo travelers are female, though it depends on the destination.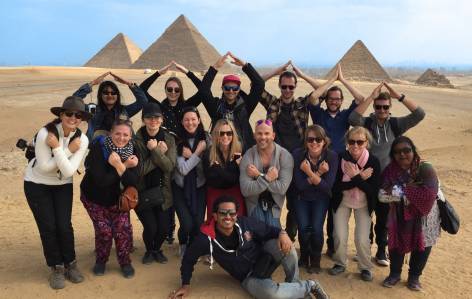 Nationality Mix
With English-speaking tours, it's not a huge surprise that most on our travelers are from English-speaking countries or have English as their second language. We have travelers from all over the world, however, the Brits, Aussies, Kiwis, Canadians, Americans and South Africans usually make up the bulk of our group tour travelers.