Full Day Tour Nazca Lines & Ballestas Islands





68 reviews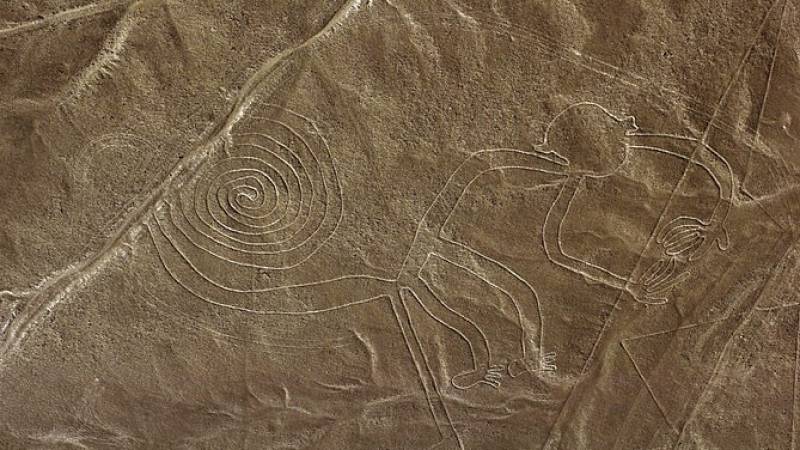 from USD $484.00
Leaving Lima behind, you'll depart on a full-day tour to the Ballestas Islands and Nazca Lines. Visit the famous Ballestas Islands where you'll have the opportunity to observe the sea lions and birds in their natural habitat prior to continuing south to Ica. Then, board a small Cesna aircraft for a scenic air tour over the enigmatic Nazca Lines for an aerial experience of a lifetime! This full-day tour from Lima is a must-do when visiting Peru.
BOOK WITH CONFIDENCE:
As members of ABTA and ATAS we are
100% financially bonded
. You can book your day trip with us in absolute confidence, no matter where in the world you are.
Due to the impacts of COVID-19, we are currently not taking new bookings for day tours.
Itinerary
This is a typical itinerary for this product

Stop At: Ballestas Islands, Paracas National Reserve, Pisco Peru

Early in the morning we will be transferred to the bus station to depart to Paracas. On arrival, welcoming reception and transfer to pier to embark on a boat tour to the Ballestas Islands. The "Chandelier" a giant figure marked in the sand in the style of the Nazca lines can also be seen on our way to the islands. On the islands you will be able to observe sea lions, pelicans, Humboldt penguins and other sea birds.


Duration: 3 hours

Stop At: Nasca Lines, Nazca Peru

At the coordinated time, we will head toward to airport of Pisco to fly over the Nazca lines, huge drawing that can only be seen from the sky and which represent several insects and animals like a monkey, hummingbird, condor or a spider. The origins are unknown, while many think it is a big astronomic calendar. Lunch at local restaurant. At the arranged time, departure bus to Lima and hotel transfer.

Duration: 4 hours


Inclusions
Flight over the Nazca lines
Visit to Ballesta Islands
Local guide
Box Lunch
Transfer hotel - Bus station - hotel
Bus Lima / Paracas / Lima
Entry/Admission - Nasca Lines
Exclusions
Gratuities
Alcoholic beverages at lunch
Pisco airport tax TUUA (USD 5.00 per person aprox)
Nazca airport tax TUUA (USD 14 per person aprox)
Touristic Ticket Aerodrome (USD 15.00 per person aprox)
Departure Time
3:00 AM
Departure Point
Traveler pickup is offered
This activity includes roundtrip transfer from only the districts of Miraflores and San Isidro.


Additional Information
Confirmation will be received at time of booking
A current valid passport is required on the day of travel
Please note: we strongly advise departure flights not to be booked for the same date as the tour
A current valid passport is required on the day of travel
Overflight is not recomendable for children less than 8 years old.
Not wheelchair accessible
Not recommended for travelers with back problems
Not recommended for pregnant travelers
No heart problems or other serious medical conditions
Most travelers can participate
This tour/activity will have a maximum of 15 travelers
Booking Information
You can present either a paper or an electronic voucher for this activity.
Cancellation Terms
Once booked, this trip is fully non-refundable
Booking Terms and Conditions
When you book this trip, you need to read and accept the
terms and conditions
for booking our day trips in excursions.
Hotel Pickup
When you book, we will ask you to select a hotel to be picked up from. Once your booking is confirmed, we'll send you a confirmation voucher with full contact information (phone number, email address) for our local operator in case you need to update or change your hotel pick-up details.
Here are answers to some commonly asked questions about hotel pickup:
What if my hotel is not listed?
That's okay. When you book you can select an hotel from our list and make your way there on the day of departure; or you can contact our local operator directly to make alternate pick-up arrangements.
What if I have not yet booked a hotel?
Once your hotel arrangements are finalised, you can contact our local operator directly with your hotel details.
What if I live locally, am staying with friends or relatives, and/or don't require pick-up?
Once your booking is confirmed, we'll send you complete details and directions to the tour/activity departure point.
Scoring an average traveller rating of 5 out of 5 based on the last 24 recent reviews
"
Only 2 things to warn about on this one. #1 It is an extremely early start but the bus is awesome and easy to sleep in. #2 Although I specifically requested at booking, that I did not want to be seated under the wing, I was seated there anyways. Metal wing support obstructs 20% of your view and you can't get good pictures. Guide was great, and the Ballestas Islands were amazing. Boat staff were very professional. Nazca Lines were amazing, but the obstructed view hurt the experience. This flight is not for the faint of heart or weak stomached. Many passengers on our flight were getting sick and fainting. Ironically not enjoying their perfect views.
"
David T
• Submitted 09 Dec 2019





"
Getting up at 3am to get picked up from your hotel and get dropped off at a different bus company that operates to the town close to ballestas islands. The bus was good since it had a huge reclinable angle. After a few hours I was dropped off at the town and a guide picked me up and dropped me off at the pier for ballestas island. The island trip was really good and get picked up once after and get dropped off at the airport for nazca lines. The airplane ride induces nausea in people so beware but it really is worth it to do it once. After that get picked up and eat a late lunch. Hang around for a few hours and get back onto a bus that drives you back to lima
"
young-jun628
• Submitted 01 Oct 2019





"
This is a 16.5 hr tour beginning with the most deluxe coach (it is beyond a bus) ever experienced. 4 hrs from Lima to Paracas/Little Galapagos. Tour representatives met me at every location and individually got me to the next location without fail. There was some down time in Paracas after the boat ride to see the animals and there is plenty of shopping, restaurants, and coffee available close to the tour office. I would do whatever I could when booking to be sure you are NOT sitting over the wing on the plane over the Nazca Lines. Your camera angles are compromised and the lines are somewhat difficult to decipher -- you need as much viewing thru a window as possible -- ask to be seated away from wing area. And be sure your agent gives you a map of the Lines as you will see them in order -- the lady behind me told me what was coming next -- I didn't get a map till we landed! Little to no shopping at the airport so get all souvenirs in Paracas, An exhausting but delightful day!!! Kudos to all my "handlers".
"
Jan M
• Submitted 19 Aug 2018





"
Wow, this was a great experience that I really enjoyed. One important word of caution, if you get motion sickness really consider whether this tour is for you. I have an iron gut and I was thrilled as the small plane hard banked right and then left so that we good look DOWN onto the lines through our windows. A few passengers were not so happy and the tour does not STOP - thankfully.
"
Bob B
• Submitted 12 Feb 2018





"
Fantastic tour! Saw 2 bull sea lions fighting just like the nature shows on television and although the water was pretty rough still managed to get some great pictures! I've wanted to see the Nazca Lines since I first read about them as a 10 year old and was impressed and awed. Definitely worth it!
"
Brenda B
• Submitted 09 Feb 2018





"
The Nazca Lines are a must see if they have not been destroyed recently. The pilot and the co-pilot of the small plane worked diligently to be sure that the pictographs were visible on both sides of the plane, even if it required some tight turns. The Ballestas Islands boat tour was an unexpected delight and offered quite a view of the various birds and other wildlife found on the islands. Overall, the tour was well organized from start to finish, including an excellent lunch.
"
d2blake2
• Submitted 07 Feb 2018





"
I liked it a lot especially when the pilot was trying to draw the Nazca Lines by airplane wing.
"
Anna
• Submitted 20 Nov 2017





"
Everything well planned, timed, no hassles no worries,,,, great to see and company was on time and great, they know what they're doing and do it well !!!
"
MARTIN C
• Submitted 03 Oct 2017





"
The tour was really great. They picked me up in time (even my hotel was not in Miraflores, but in the historical center). They took me to the bus station to Paracas. (They have headphones on the bus, just need go ask) Thanks for all these comments here I was fully prepared for the boat trip to the
"
Réka B
• Submitted 29 May 2017





"
I usually handle all aspects of booking travel and tours by myeself, so this was quite a different experience. The service was EXCELLENT! They were so incredibly organized. We were picked up at our hotel around 3:00 a.m. and the guide gave us our tickets and itinerary for the day. She waited with us until we were on the bus, which was surprisingly comfortable. They serve a small breakfast snack and offer a pillow and a blanket, as most people sleep almost the entire trip. Once in Paracas, we were met by another guide and he took us to Hotel Paracas to use the facilities before our two hour boat ride to the Ballestas Islands. Be sure you don't drink too much before the boat ride, as there are no facilities on board. The Ballestas Islands did not disappoint, however, if you suffer from sea or motion sickness, it is highly advisable that you take something before you board. The boat tour lasts about 2 hours total. Once we returned to Paracas, our guide informed us that due to the weather, our flight was delayed, so he changed our lunch time to before the flight. That worked well for us because we had gotten up at 2:30 a.m. The restaurant was nice, with a great view, and the food was good, too. Two choices for appetizers and two choices for entrees. Drinks not included. After lunch there was a little time to stroll around the boardwalk before meeting up to drive over to the airport. Different guide this time, who was a wealth of knowledge about Paracas and the Nazca lines. The flight itself was amazing. The pilot and co-pilot made sure both sides of the plane saw everything and they made sure to point out exactly when and where to look. The Nazca lines are indeed a sight to behold. After the flight we were again met at the airport be sure to get your novelty stamp in your passport, if you like that sort of thing by another guide and we taken back to the office to get our belongings We had only brought two small backpacks with not much in them, but we were advised to leave them at the office as they add extra weight on the plane and then were taken back to the bus stop for our 3.5 hour ride back to Lima. The staff took really good care of us and the tour itself was pretty amazing.
"
megenbarr
• Submitted 25 Jul 2016





"
It was a long day but well worth it for the amazing experience. Everything went smoothly and I was very satisfied with the service provided by everyone. I was promptly picked up at my Lima hotel in Miraflores at 3 am by a driver and a guide and taken to the bus station to catch the 3:45 am bus to Paracas. Seats on the bus were assigned. A pillow, blanket, and a meal were provided for the 3.5-hour trip to Paracas. At Paracas, I boarded a mini-bus and driven to a dock to board an open-topped boat for the tour around the Ballestas Islands. It highly recommended to bring a hat, sunglasses, sunscreen, and a jacket for the windy 30-minute boat ride to the Islands. Our boat left the dock at around 8:20 am. It was amazing to see so many birds which included penguins. Sea lions were also seen. We spent an hour sailing around the Islands. Back at the dock, we were given a free souvenir of a little sea lion sculpture. We boarded a mini-bus for the transfer to the airport for the flight over the Nazca Lines. Ensure to get a free copy of the card depicting the various Nazca Lines images. Around 11:30 am, we boarded our plane for the 40-minute flight to the Nazca Lines where we spent about 30 minutes observing the various lines. Be prepared for the sharp turns which can be nauseous. Back at the airport, you receive a certificate confirming your flight over the Nazca Lines. There is a small gift shop at the airport. From the airport, I was driven to nearby Paracas Restaurant at 2 pm for lunch which was included with the tour. I had two options for an appetizer and two options for an entree. Drinks were not included. After lunch, I had time to walk around the beach area of Paracas before my 3:40 pm transfer to the bus station for my 4-hour bus ride back to Lima. A ham sandwich and juice were served on the bus. Back at the Lima bus station, I was picked up for my ride back to my hotel. I arrived back at my hotel by 8:30 pm.
"
Bill604
• Submitted 27 Jun 2016





"
Fantastic trip in every way. We were met by Paul at our hotel promptly at 3 a.m. And taken to the bus station. The buses were surprisingly nice, with entertainment systems, food, etc.... My only regret was not bringing headphones for the 4 hr. Journey. In Paracus, we were guided the whole day by Alex, who made sure we were never left unattended to. The Nazca lines flight was amazing, al little dizzying for sure, but wonderful nevertheless. We arrived back in Lima around 8:30 p.m. -- this was my first Viator tour, as I usually like to do things myself and explore different countries on my own, but after this trip I am hooked! Great job to everyone involved during our day, thank you.
"
Jeremy S
• Submitted 03 May 2016





"
this was a worth the money. Fun airplane ride and got to see all of the Nazca Lines the pilot tilted the plane to each side to insure everyone on board got a good look at the Lines.
"
Gregory N
• Submitted 23 Feb 2016





"
It was great, each guide or representative was there on time and helpful. It a long day and starts early but the bus in the morning was really comfortable and provided pillows for sleeping. The boat trip was fantastic and there was snacks while I was waiting. The guide provided information on the Nazca lines before the flight and the lunch was 3 courses at a great resort. Overall a great day.
"
Katherine P
• Submitted 09 Oct 2015





"
Fascinating. Be careful of those with flight sickness however.
"
Robert H
• Submitted 28 Sep 2015





"
Great Experience. The Ballestas Islands were amazing. All the Sea Lions, the Penguins and the million seabirds were a sight! The flight over Nazca could not have been more perfect. The pilot and Co-Pilot ensured we had a great experience. The lunch on the terrace at he Hacienda Hotel was superb - top notch. Lastly, all the shuttle staff were so polite and so helpful. Al in all, it was well worth the money.
"
Donald P
• Submitted 03 Aug 2015





Kathryn C E
• Submitted 10 Jun 2015





"
I highly recommend this tour. The views are exceptional. Everyone is friendly.
"
Kenneth H
• Submitted 05 Nov 2014





"
It was a very long day, but well worth it. Everything went according to plan.
"
deepat6
• Submitted 22 Oct 2014





"
This was a great tour. All driver and guides were there to meet us at all destionations when we arrived. Lunch was wonderful!
"
Linda M
• Submitted 15 Oct 2014





"
The tour was great and everything went smoothly.
"
Eugene B
• Submitted 14 Apr 2014





"
This tour rates a 5 with us because of the excellent care we received from the first people who picked us up at 3:00 a.m. to get us to the bus, to the last person who picked us up at the bus terminal at 9:00 p.m. The young lady who took care of us in Paracus was wonderful, the Ballestas Island tour was great, the lunch was lovely, the bus was very comfortable. Our only complaint is that the Japanese pilot who flew us over the lines only spoke Japanese and ignored us when we asked for explanations in English. I know that all pilots have to know how to speak English, but he didn't make an effort. The airline should know that they had some unhappy Americans on the trip.
"
Judith T
• Submitted 17 Mar 2014





"
Although it was an exhausting day, the trip was amazing.
"
Phillip M
• Submitted 14 Mar 2014





"
This was a great tour but an extremely long day and exhausting. We left the hotel at 3am and returned at 9pm. Were I to do it again, I would stay in Paracas for a few days to break up the trip. The bus was FAR FROM luxury and the breakfast served on the way and the "snack" served on the way back were disgusting. The breakfast beverages offered were coke and Inka Cola, but I was glad that they also had water. I was not that taken with the Ballestas Islands although the boat was very nice. The flight over the Nasca Lines, however, was spectacular. Our guide was kind, pleasant and competent. He tried very hard to speak good English and had to be awarded an A for effort and success. Our lunch was also very nice in a pretty setting.
"
Lee O
• Submitted 28 Feb 2014