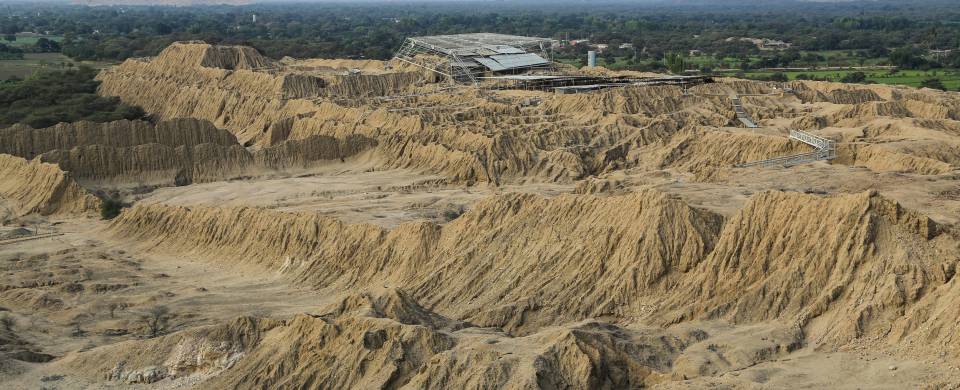 Trips and Tours to Sipan and Tucume
About Sipan and Tucume
Peru's northern coastal region is home to many important archaeological sites and around the city of Chiclayo you'll find two such sites – Sipán and Túcume. Discovered only recently, the temple complex of Sipán has proved to be one of the richest tombs in Latin America. Once the religious and administrative center of the Moche culture between 200 and 600 AD, excavation of the site revealed numerous tombs of Mochica nobles containing precious-metal grave objects, such as gold and silver goblets, headdresses and breastplates replete with colorful semi-precious stones. The grave of who has become to be known as Lord Sipán represents one of the most important discoveries due to the variety and quality of jewelery and ornaments found buried alongside the well-preserved mummy. These ornaments can be seen at the onsite museum in Sipán.
Read More
Further north of Sipán is the pre-Hispanic site of Túcume. Also known as the Valley of the Pyramids, Túcume encompasses 26 major adobe pyramids and mounds centered around the 197 meter-tall El Purgatorio hill. Once a key religious center for the Sicán culture around 1100AD, it is believed Túcume attracted an annual congregation of pilgrims from all over the coastal area. Today, the labyrinthine ruins of walls, courtyards and common graveyards keep visitors occupied for hours. For an excellent view over the entire city, follow the twisted path up the central hill to the viewing platform.
Sipan and Tucume Tours
Here are some popular itineraries that include a visit to Sipan and Tucume. Alternatively, if you would like to include a visit to Sipan and Tucume on a bespoke touring itinerary to Peru, take a look at our tailor-made holiday planning section.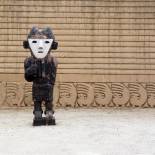 Show All Tours