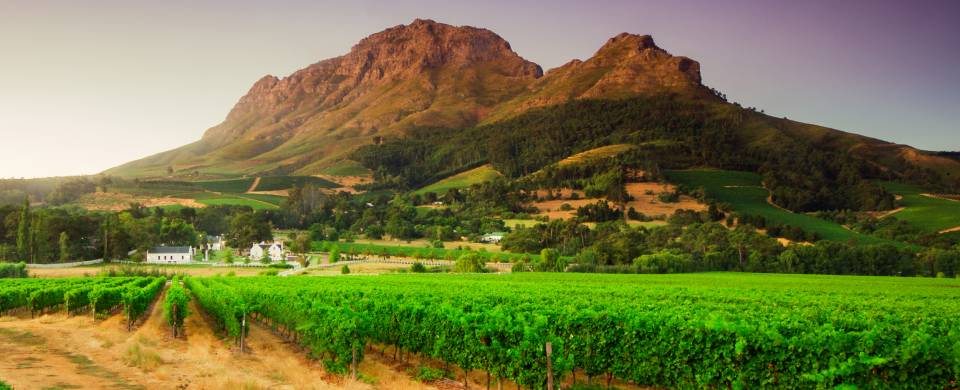 Trips and Tours to Stellenbosch
About Stellenbosch
Stellenbosch is an ideal base from which to explore the wine region and is only 28km from Cape Town airport. The safety of a small town combined with the amenities and vibrancy of a cosmopolitan center makes Stellenbosch an ideal place to stay. Stellenbosch is known worldwide for its quality wines and the area has spectacular scenery. Founded in 1679, Stellenbosch is the second oldest town in South Africa after Cape Town. Walking through the streets of Stellenbosch, visitors will get the chance to see many historic buildings dating back to the early 1700s.
Read More
Today's Stellenbosch pays homage to culture and heritage, as the town has done since its humble Dutch origins. Each new generation used the inspiration of its predecessors to ensure that the aesthetic values of Stellenbosch remained intact. The result is that the influences of many architectural styles over the last three centuries can be seen in the meticulously restored buildings throughout the town. From the whitewashed Anglican church and museums surrounding the emerald green Braak - Stellenbosch's historical center - to the myriad Cape Dutch farmhouses and the 19th century university buildings, the town shows its diverse history in its buildings.
Stellenbosch is the primary location for viticulture and all associated research. The region has a blissful Mediterranean climate with hot, dry summers and cool, wet winters. Stellenbosch lies at the foot of the Cape Fold mountain range, which provides soil favorable to viticulture. Grapes grown in this area are mainly used for wine production, as opposed to table grapes. Wine connoisseurs might want to try some of the finished product whilst there.
Stellenbosch Tours
Here are some popular itineraries that include a visit to Stellenbosch. Alternatively, if you would like to include a visit to Stellenbosch on a bespoke touring itinerary to South Africa, take a look at our tailor-made holiday planning section.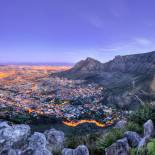 Show All Tours