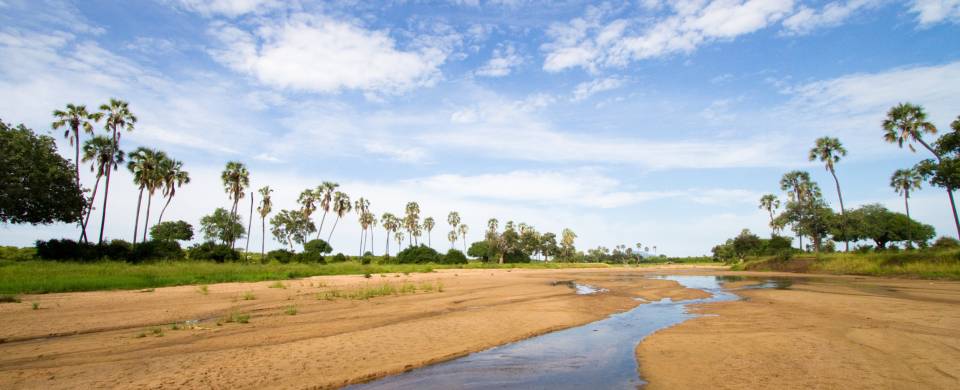 Trips and Tours to Ruaha National Park
About Ruaha National Park
With vast open plains of savannah sprinkled with watering holes and hundreds of different trees and bushes, Ruaha is one of the largest and most exciting National Parks in Tanzania. Yet, despite its size, this natural wonder has a surprisingly low footfall, seeing only around 6,000 visitors per year due to the fact that it is relatively hard to access. The result of this lack of tourism is a much more pristine landscape without the crowds and noise of some other parks. Throughout the park skeletal baobabs and undulating hills feature regularly doing their bit to make the scenery here as varied and beautiful as possible.
Read More
The lifeblood of this park is, without a doubt, the Great Ruaha River that runs along its southern border. Game flocks here en masse as it is the most reliable source of water during the drier months of the year, making it easy to work out where to find the multitude of creatures that call this park home. Elephant enthusiasts are in for a treat here as the park has the largest number of them in all of Tanzania with nearly 12,000 roaming through the area. Visitors can also expect to see gazelles, lions, giraffes and cheetahs.
From the banks of the river, crocodiles and monitor lizards can often be seen as can several species of fish. Flying overhead are over 500 different species of bird, including a number of large birds of prey. In terms of wildlife, there can be no question that the secret gem that is Ruaha National Park is among one of the greatest parks in all of Tanzania. While most camps operate driving tours to see the game, there are some that will take visitors on walking tours, giving the game viewing a much more intimate feel.