The On The Go Tours Promise
Unlock a World of Discovery
For over 20 years, we've been making travel easy, delivering authentic travel experiences with passion and expertise. With any of our tours, you can look forward to great quality accommodation, airport transfers, and itineraries designed by our travel experts to help you get the most out of your destination.
When you go it alone, you see things one way. When you share the experience with one of our groups, everything becomes more vibrant. Our tours bring together like-minded people from all ages so whether you're travelling solo, with a partner or a larger group, you can be sure you'll have incredible experiences in great company. And with different trip themes to choose from, you can make sure your trip is the perfect fit for you.
While you're travelling, you'll be looked after by one of our experienced local guides, meaning you don't have to worry about not knowing the local language or finding a taxi late at night; you can focus on enjoying yourself! For further peace of mind, you'll be looked after by one of our team of dedicated travel consultants, meaning you know exactly where to turn if your plans change.
So, whether you dream of gazing at the Egyptian Pyramids, climbing on the Great Wall of China or spotting prides of lions on safari in Africa, our promise to you is that you'll return home with unforgettable memories, having enjoyed incredible authentic experiences and brought a positive impact to the communities you visited.
Why customers book with On The Go Tours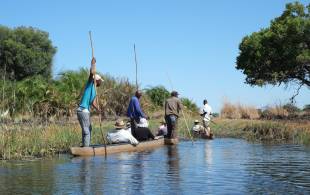 Authentic Experiences
Whether it's visiting local villages and staying at the Maharajah's palace in India, sailing through Botswana's Okavango Delta in mokoro canoes or sleeping under the stars in Morocco's Sahara Desert, our tours are packed full of authentic experiences to help you get the most out of every destination you visit with us.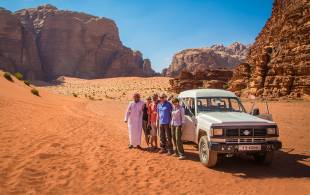 Unbeatable Value
With lots of inclusions and an excellent range of 3-5* accommodation, our tours represent unbeatable value. Add in airport transfers, passionate tour guides and all local transportation and you get the best of adventure travel with added comforts. Plus on our Signature tours, we guarantee you a delicious breakfast included every single day.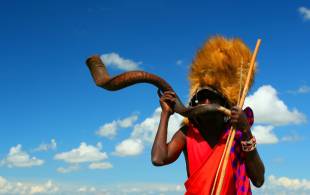 Giving Back
We care about the countries we visit and give back to their communities with donations to local schools and charities, employing local guides, dining in local eateries and staying in locally-owned hotels. With us, around 70% of your holiday money stays within the destination you visit. We're proud to have a positive impact on these communities.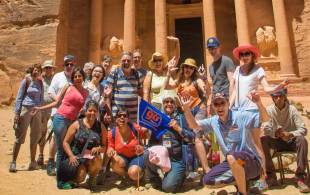 Tours For All Ages
It doesn't matter how young or old you are, our tours welcome passengers in their 20s, all the way up to those in their 80s and beyond - age is just a number after all! We offer dedicated
family tours
for those with younger children and teenagers. Whichever tour you choose, you're sure to meet people from a variety of backgrounds, making for a dynamic adventure.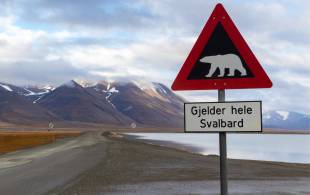 Expertise & Choice
Our team has travelled extensively to all of our destinations and we know them inside and out. We're here to give you all the advice you need before you head off on your travels. We also offer tours with a variety of themes, so whether you're after a hands-on Overland Adventure or a relaxing cruise in the sun, we're sure to have a trip for you.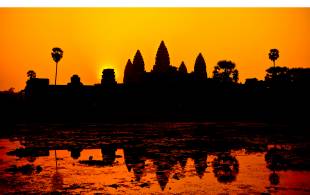 100% Guaranteed
Book our holidays with absolute confidence - our group tour departures are 100% guaranteed when minimum passenger numbers are met, and we are also fully financially bonded. We're proud to say that we won a fantastic ten awards at the British Travel Awards in 2020, a testament to the quality of our holidays.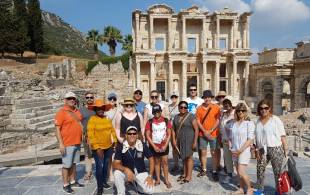 Great Group Size
With an average of 18 and maximum of 24 passengers, our Signature group size works nicely. You'll meet like-minded travelers to share your experiences with and may well end up with new lifelong friends. Our Overlanding tours and festival tours have slightly larger group sizes, making for a fun and sociable adventure!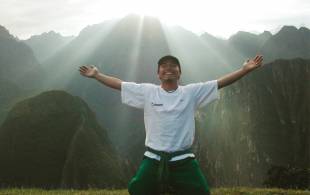 A Great Fit For Solos
On all of our tours we offer the option to book a single room. Single rooms offer added comfort and privacy and are available on all of our holidays, aside from Overlanding in Africa, at an affordable price. If travelling solo you will be required to book a single room, others can also opt for a single room if they choose.
Some of our popular group tours
Check out some of our popular group tour itineraries from around the world. We offer three unique tour ranges and a number of trip themes to choose from, meaning you're sure to find the perfect trip.