Top 5 Destinations in Tibet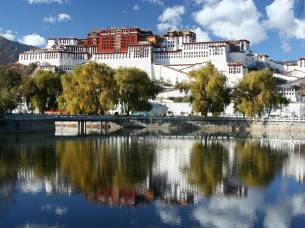 Our pick #1
As the capital of Tibet since the 7th century, Lhasa enjoys an enviable remote location at an altitude of some 3650 metres – making it one of the highest cities in the world. Lhasa is also regarded as an important religious centre by Tibetan Buddhists, as the traditional seat of the Dalai Lama. Dominating the cityscape is Potala Palace, towering 117 metres above the city on Marpo Hill. Other highlights include the Norbulingka Palace and UNESCO-Listed Jokhang Temple.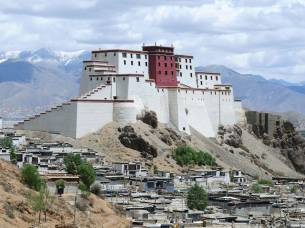 Our pick #2
Sitting at an elevation of 3900 metres, Shigatse beats even the lofty altitude of Lhasa and is the second largest city in Tibet. This prosperous Buddhist city is home to the Tashilunpo Monastery, a huge compound made up of striking golden-roofed buildings and cobbled lanes which date back to 1447 when it was founded by Gendren Drup, the first Dalai Lama. The Maitreya Chapel is not to be missed, having taken 4 years and 1000 artists to complete the job.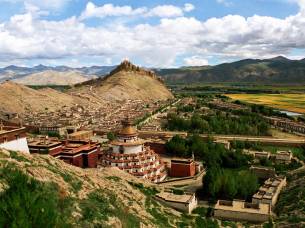 Our pick #3
Located in the scenic Nyang-chu Valley, Gyantse is one of Tibet's largest towns. Key highlights and most dominant landmarks are the impressive Gyantse Dzong fortress which towers above the town on a rocky outcrop and the spectacular white, four-tier Gyantse Kumbum, the largest chorten in Tibet. Inside there are numerous chapels decorated with exquisite murals and statues and the views from the upper levels are spectacular.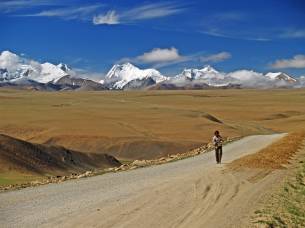 Our pick #4
Lalung La Pass
When driving from Tibet to Nepal you may get the chance to travel along the steep Lalung La Pass. Here you'll be treated to some amazing views of the Himalayas and Everest, before a sharp decent along narrow windy roads, through lush forested mountainsides and deep gorges. Simply beautiful!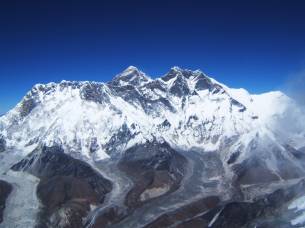 Our pick #5
Standing at 8,848 metres above sea level on the border of Tibet and Nepal, Everest is the world's highest mountain and one of its most famous. Travellers today flock to Everest Base Camp for challenging trekking amongst incredible panoramic landscapes of rugged snow-capped peaks for a glimpse of the mountain of divine proportions and legendary history. Are you up for the challenge?
Browse through our recommended places to visit in Tibet
See Also
For further help planning your visit to Tibet take a look at our handy Travel Guide resources:
Best Time to Visit - climate and seasons in Tibet Tourist Visas - strict regulations apply so make sure you know before you go Top Travel Tips - useful info on money, health, food and shopping in Tibet