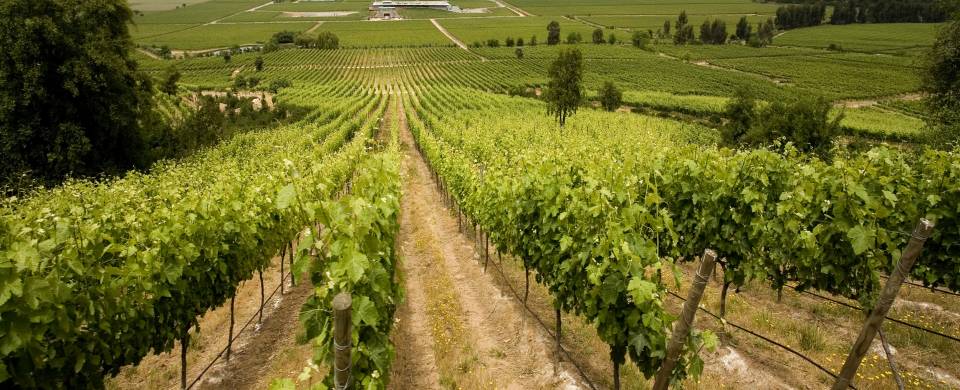 Trips and Tours to Santa Cruz
About Santa Cruz
Located in Chile's Central Valley, a fertile land blanketed in huge orchards and vineyards, the picturesque town of Santa Cruz is a fantastic place to visit classic haciendas and sample some of the world's best wines. This charming, rustic town sits in the centre of one of the country's most renowned wine-making districts and many wineries in the region offer tours and tastings with an excellent selection of restaurants close by.
Read More
The town itself is home to the Museo de Colchagua displaying a well-presented collection ranging from pre-Columbian ceramics, fossils, weapons, religious artefacts and a huge amount of amber. The building itself is worth the visit, a handsome colonial hacienda, plum in colour with ancient palms lining its parameters. Further out of town is the splendid Hacienda El Huique, brilliantly preserved with original furniture and outbuildings. Dating back to the 17th century, the building is one of the region's prettiest haciendas and is open to the public as a museum with family heirlooms on display.
For those with a day or two to spare, the Central Valley is dotted with lovely colonial villages and Santa Cruz is not far from the village of Vichuquén, a perfect example of the region's colourful adobe houses dating back to the 19th century with roofs made of clay-tiles. Beautiful flowers and fruit trees line the narrow streets of Vichuquén and only 4km away is the scenic Lago Vichuquén. Surrounded by densely forested hills, it's the ideal spot for lunch. The village of Vichuquén is most easily reached by car and makes for an enjoyable day excursion from Santa Cruz.