PREMIUM SUN FESTIVAL TOUR: Staying in deluxe hotels and cruising aboard a premium 5 star Nile cruiser, see the best of ancient Egypt and get the rare opportunity to witness the grand Sun Festival of King Ramses II at legendary Abu Simbel on this first-class holiday.
Trip Highlights
Abu Simbel - Visit this awe-inspiring temple at sunrise to witness the incredible phenomenon of the Abu Simbel Sun Festival
Cairo - Marvel at the legendary Pyramids of Giza, explore the Necropolis of Saqqara and see King Tut's treasures at the Grand Egyptian Museum
Luxor - Roam around the colossal Temple of Karnak and see the beautifully illuminated Luxor Temple at night
Elephantine Island and Kitchener island - Visit the islands on a traditional felucca (sailing boat)
5 star Nile River Cruise - Spend four nights onboard a luxury cruise boat
Luxor West Bank - Discover exquisite tombs at the Valley of the Kings, see the towering Colossi of Memnon and explore the beautiful Temple of Queen Hatshepsut
Aswan - Visit the High Dam, take a leisurely boat trip to Agilika Island to explore romantic Philae Temple and wander around the colourful souqs
Kom Ombo - Visit the Nile side Temple of Kom Ombo
Included
Breakfast daily, 4 lunches and 5 dinners (1 aboard the sleeper train)
4 nights 5 star hotels in Cairo, 4 nights Nile Cruiser (en suite cabin)
Felucca sailing afternoon, boat journey to Philae Temple
Touring - Cairo, Giza, Saqqara, Aswan, Abu Simbel, Kom Ombo and Luxor
All relevant transfer and transportation in private modern air-conditioned vehicles
Guided visit to Abu Simbel at sunrise for the Sun Festival of King Ramses II including Abu Simbel and Sun Festival entrance fee
Return bus trip (3.5hrs approx) to the Abu Simbel Festival
1 overnight train from Cairo to Luxor (Private 2 berth sleeper cabin) and 1 economy class flight Aswan to Cairo
Airport arrival and departure transfer on day 1 and day 10
Escorted by an Egyptian tour guide degree qualified in Egyptology
Group tip kitty included (excl. gratuities for your tour guide and Nile Cruise staff)
Not Included
International flights and visa
Entrance Fees: USD$100-120pp, paid in local currency
Tip for your tour guide - we recommend you allow USD$8 per day, per traveller for your guide, though ultimately tipping is an entirely personal gesture
Tipping Kitty: USD$70-90pp, paid in local currency

Friday 14 October 2022. Welcome to Egypt and the start of your holiday! Upon arrival at Cairo airport you will be met by a local representative and transferred to your hotel, located by the Great Pyramids of Giza. Tonight, your Welcome Meeting will be held at 7pm.
Overnight: Cairo
Cairo
Today we visit the new Grand Egyptian Museum, which houses a giant exhibition containing the treasures of King Tutankhamun. In this incredible 490,000 sq.m complex many of the exhibits are being displayed for the first time and artefacts have been brought together from across Egypt and the world. The museum also makes use of new technology including virtual reality.

After our guided tour of the Grand Egyptian Museum we head over to the National Museum of Egyptian Civilisation to visit the fascinating Royal Mummies' Hall where the mummies of ancient Egyptian kings and queens are on display.

Please Note: the Grand Egyptian Museum is scheduled to open in late 2023, though an official opening date has yet to be released. If travelling prior to the opening of the new facility we'll visit the Egyptian Museum instead.
Overnight: Cairo | Breakfast
Cairo - Luxor. Our day starts with a visit to the legendary pyramids and the iconic Sphinx at Giza Plateau. Sole survivors from the ancient Greek-listed Seven Wonders of the World, the pyramids are the planet's oldest tourist attraction. Leaving the pyramids behind, we visit a government supervised papyrus emporium where you can buy genuine papyrus at quite reasonable prices.

Continuing to the necropolis of Saqqara, we can explore the myriad of tombs and temples at this site and see Zhoser's step pyramid - constructed by Imhotep, the pharaoh's chief architect in 2700 BC.

This evening we board an overnight sleeper cabin train, travelling south to Luxor with a light dinner included.
Overnight: Sleeper Train | Breakfast, Dinner
Early this morning we arrive into Luxor. The massive pair of statues known as the Colossi of Memnon are the first monuments you'll see during our morning visit to the West Bank - home to the legendary Valley of the Kings. You'll also see the colonnaded Temple of Queen Hatshepsut. Return to Luxor for check-in on board our Nile 5 star cruiser. Lunch at leisure and time to relax until our early evening visit to the Temple of Luxor. Luxor Temple looks stunning at dusk and is beautifully illuminated at night.

Note: Dependent upon Nile Cruiser scheduling it maybe required that we also undertake our excursion to Karnak Temple this afternoon. Should this occur, day 5 will be spent at leisure.
Overnight: Nile Cruiser | Breakfast, Lunch, Dinner
Luxor's Valley of the Kings
Luxor - Nile Cruising. Today we tour the ancient city of Thebes (the East Bank), taking in the magnificent Temple of Karnak. More than a temple, Karnak is a gigantic and stunning complex of sanctuaries and pylons dedicated to the Theban gods. Anchors away this afternoon as we set sail downstream to Esna.
Overnight: Nile Cruiser | Breakfast, Lunch, Dinner
Nile cruiser - Aswan. Relax as we sail the Nile. Today we visit the Temple of Kom Ombo. A unique riverside temple, it is unusual in that everything architecturally is doubled and perfectly symmetrical along the main axis of the temple including twin halls, courts, colonnades, sanctuaries and entrances. In the evening we arrive into Aswan, a prosperous town at the crossroads of the ancient caravan routes late evening.
Overnight: Nile Cruiser | Breakfast, Lunch, Dinner
Today, we enjoy a short boat trip to Agilika Island to explore the beautiful Philae Temple, which is dedicated to the goddess Isis and dates to 4th century BCWe then make a stop at a perfume oil emporium. Perfumed oils in Egypt date back to 2700BC and were used by women, pharaohs and by temple priests.

After lunch, we visit the High Dam and take a traditional felucca sailing trip to Elephantine and Kitchener Island. As the sun sets, enjoy free time to shop in the colourful souqs and markets or simply relax and watch an amazing sunset in Egypt's southernmost town straddling the River Nile.
Overnight: Nile Cruiser | Breakfast, Lunch, Dinner
22 October. Aswan - Abu Simbel - Aswan. In the early hours of the morning (approx 4am) we embark on our coach journey to the Grand Temples of Abu Simbel. Here we await the first rays of sunlight, signifying the start of the Sun Festival of the mighty King Ramses II. Possibly the most awe-inspiring temple in all ancient Egypt, the great Sun Temple of King Ramses II at Abu Simbel was constructed between 1290 and 1224 BC to revere the mighty pharaonic ruler himself. The Great Temple carefully aligned so the sun's rays would illuminate the inner sanctum of the temple only twice a year, on the date of his ascension to the throne (21 February) and on his birthday (21 October). This incredible phenomenon provides for a most spectacular sight, which has come to be referred to as the Sun Festival of King Ramses II. Crowds assemble before sunrise and watch the shafts of light slowly creep through the inner Hypostyle Hall and through to the Sanctuary. Significantly, the sun illuminates statues of Amun-Re, Re-Herakhte and Ramses the god, whilst the statue of Ptah - the god of darkness, remains in the shadows.

After watching this incredible event unfold we return to Aswan you can spend the rest of the day at leisure.
Overnight: Aswan | Breakfast
ABU SIMBEL SUN FESTIVAL
Aswan - Cairo. Today we fly back to Cairo where the rest of the day is free to relax and enjoy the hotel facilities, or join us for an optional city tour visiting old Cairo and the Islamic citadel (book locally).
Overnight: Cairo
Sunday 23 October 2022. Our tour concludes after breakfast and included onward departure transfer to airport.
Breakfast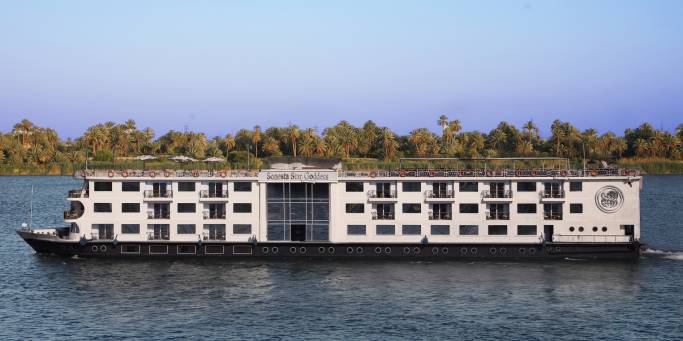 Cruise schedules & hotels
Cairo Accommodation: Your tour includes a first and second stay within greater Cairo. One stay (either first or second) will commence at a hotel located in the Pyramids area and the other will be undertaken in a downtown area. The choice as to which location will be used first and second will be notated upon your tour voucher.


Prices & Dates
Departure dates marked with a 'G' are operating. All dates are guaranteed to operate when there are 2 persons booked on the tour. 'Twin Share' prices are per person when there are 2 people sharing a room. 'Single Room' prices are applicable to solo travellers or anyone wanting the privacy of a single room.
The hotels listed below are ones which we frequently use on this tour. We reserve the right to substitute these hotels to ones of a similar standard.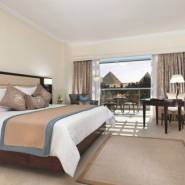 Steigenberger Cairo Pyramids Hotel, Cairo
Just footsteps away from the Great Pyramids of Giza is the Cairo Pyramids Hotel. Combining ancient history with world-class hospitality, the hotel is the perfect base for sightseeing. Guestrooms are spacious and comfortable, with friendly staff offering 24-hour room service. You're spoilt for choice when it comes to food, with four restaurants offering international and local specialities. Enjoy stunning views of the pyramids from the lush gardens and end your day with a refreshing dip in the pool.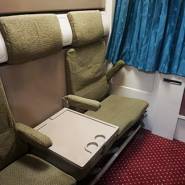 Sleeper Train, Cairo
When travelling on an overnight train in Egypt, sleeper carriages offer the highest level of comfort. Cabins are equipped with two beds (one above the other), a basin, electric points and air conditioning. Freshly laundered bedding is provided and in the early evening an attendant will come round and make up your bed for you. The carriages have toilets at each end and there is a club car which serves snacks and beverages. In the morning a very basic breakfast is provided.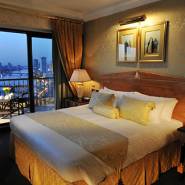 InterContinental Semiramis, Cairo
Situated on the banks of the River Nile in the heart of the capital, the luxury InterContinental Semiramis is conveniently located next to the Egyptian Museum and the bustling bazaars of Old Cairo. The tastefully appointed guest rooms have been designed with comfort in mind, with all modern amenities and balconies offering Nile or city views. The hotel's large rooftop pool is perfect for a refreshing dip and with 12 restaurants offering cuisine from across the world there's certainly no shortage of dining options. At the end of the day, head to the Nile Terrace to watch a spectacular sunset over the Nile, with a cool drink in hand.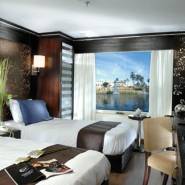 M/S Nile Premium, Nile Cruising
The modern and luxurious M/S Nile Premium cruise boat boasts stylish cabins equipped with all modern amenities and large panoramic windows. Facilities on board include a fitness centre, spacious deck with swimming pool, large restaurant and cocktail bar. Grab a good book and a refreshing beverage and relax on the Sund Deck - the perfect way to spend the day. The M/S Nile Premium sets sail on Mondays on a 4 and 7 night cruise from Luxor and on Fridays on a 3 and 7 night cruise from Aswan.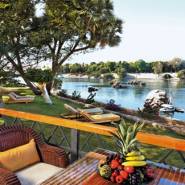 Movenpick Hotel, Aswan, Aswan
Situated on Elephantine Island, the Movenpick is a luxurious hotel with stunning views of the Nile River. There is a range of spacious and luxurious rooms with stylish furnishings, private balconies or terraces and a great selection of amenities including WiFi, satellite TV and tea/coffee making facilities. The Movenpick offers three restaurants as well as the Lounge Bar and Panorama Bar. Guests can also make use of the outdoor swimming pool and tennis courts.
Reviews
Travellers have rated this tour as 4.71 out of 5 based on 7 recent reviews
"
We had a very good time and our tour guide Sal was very informative on the history of Egypt. Our highlights where Pyramids of Giza and Valley of kings. The cruise along Nile was pleasant. "
Elaine Finn
• Submitted 29 Oct 2018
Tour





Guide





Country





"
I really enjoyed the Sun Festival tour. I have never travelled with a tour before and I was a little worried that I wouldn't like being on a tour, but I had a great time. And it was nice to have someone else do all the planning. The itinerary was excellent, we hit a lot of the high points but also some of the lesser known gems and a nice mix of various activities.
Our tour guide (Alam Mido) did a superb job of organizing the tour. Everything ran like clockwork. He clearly worked very hard to make everything run so smoothly. I also really enjoyed the side trips Alam organized. They were all interesting and fun and Alam had clearly put a lot of thought into them. Additionally, Alam was very nice, interesting and funny and amazingly gracious and helpful, frequently going well out of his way to help anyone on the tour. It was a pleasure to travel around with him for 10 days"
Elizabeth Harausz
• Submitted 02 Mar 2018
Tour





Guide





Country





"
The guide was excellent and attentive. I got sick and he was very helpful. I thoroughly enjoyed my tour, would have liked more time to see Cairo. Sal was informative, both historically and concerning our questions on contemporary Egypt. There were some timing issues that sadly, were beyond his control."
Cecilia Stanford
• Submitted 24 Nov 2017
Tour





Guide





Country





"
The guide was fantastic and had a wealth of knowledge. He was incredibly helpful and very understanding. Could not recommend him enough!"
Chloe Barry-Hang
• Submitted 10 Feb 2017
Tour





Guide





Country





"
We had an excellent time and had a great tour guide with a wealth of knowledge and experience. Couldn't fault anything, would recommend it to anyone and hope to do it again.
Having saleeb as our tour guide made the trip as he gave information about the sites we wouldn't get from others and he picked the best times to see the sites before the crowds got there. Very impressed with your company thank you."
Lorraine Bulman
• Submitted 03 Nov 2016
Tour





Guide





Country





"
I had a wonderful experience with OTG. I have already recommended to friends and family as value for money. A wonderful tour group. My guide had excellent knowledge in terms of history and was very accommodating to everyone's needs in the group.
The tour exceeded my expectations. I will definitely use OTG again."
Siveshni Naidoo
• Submitted 03 Nov 2016
Tour





Guide





Country





"
Sal was the best guide you ever imagine having.
I had a wonderful time and will highly recommended it. "
Sarah Page
• Submitted 28 Oct 2014
Tour





Guide





Country





"
Jane,
Thank you for booking us a remarkable trip. My mom and I have never been on a better vacation. The accomodations were fantastic and our tour guide Hani was the best ever. He went above and beyond for us even arranging a dinner in the Nubia village for us. I couldn't even tell you the highlight of our trip because all the sights were phenomonal. I would definitely choose on the go again. It was so easy with all of our entrance fees included and there was no hassle what so ever. I can't wait to head back to Egypt as soon as possible. Thank you for all your help with my questions. I will never forget this trip. "
Gina Isabelli
• Submitted 16 Oct 2008
At a Glance
Range
Starts
Cairo
Ends
Cairo
Departs
Friday 14 Oct 2022
Hotel Rating
5 star
Tour Guide
Yes, escorted by a tour guide
Meals
Breakfast: 10, Lunch: 4, Dinner: 5
Countries
Minimum Age
15 yrs, accompanied by an adult
Arr. Transfer
Yes
Dep. Transfer
Yes
Tour Add-ons
Enhance your trip with these amazing added extras and add-ons
Extra Tour Info
Updated
18th January 2023
"
We had a very good time and our tour guide Sal was very informative on the history of Egypt. Our highlights where Pyramids of Giza and Valley of kings. The cruise along Nile was pleasant. "
Elaine Finn
OTG000468
Jewel of the Nile Sun Festival - 10 days
Middle East & North Africa
Signature
Middle East & North Africa
false
Egypt
https://www.onthegotours.com/ae/Egypt/Jewel-of-the-Nile-Sun-Festival-10-days
https://www.onthegotours.com/repository/JeweloftheNileSunFestivalItineraryMainExclusiveAdventuresEgypt-62311247036223_crop_flip_300_300_f2f2f2_center-center.jpg