A continent of diversity. Explore the land of a thousand cultures on our award-winning Europe group tours.
In the north lie majestic fjords and thundering waterfalls. In the south, pristine coastlines and idyllic island delights. And in between? Medieval cities blended with modern architecture, scenes of breath-taking natural beauty, and culinary diversity like nowhere else you've seen.

Our Europe tours uncover the very best of the continent - and the greatest of adventures. With once-in-a-lifetime opportunities. Exceptional experiences. And life-long connections with like-minded adventurers.

But don't just take our word for it. Our trips to Europe win British Travel Awards year after year.
---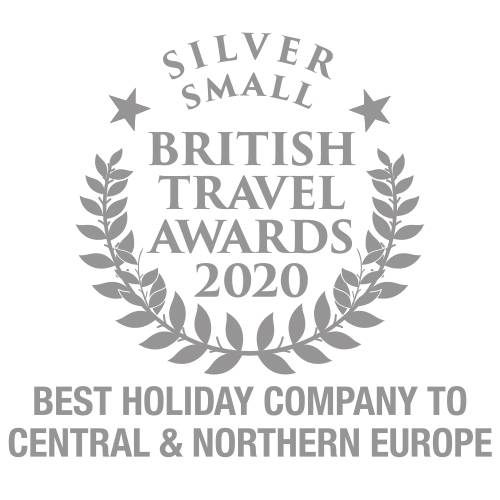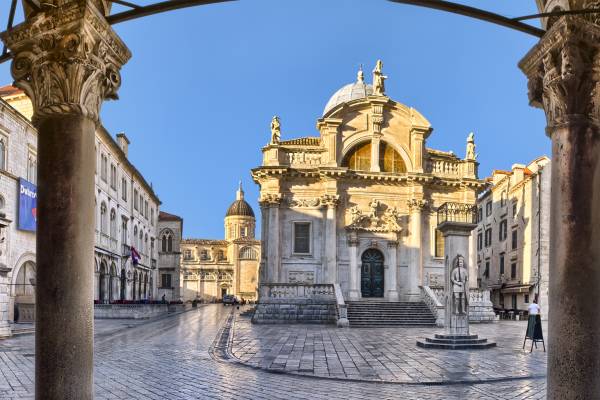 Tell us what's on your bucket list. And we'll make it happen. We'll tailor your Europe tour to match your ideal adventure.

Wander the city streets of the east. Get lost in the history of ancient civilisations. Cruise the Croatian coast of the Adriatic sea. Gaze as the northern lights decorate winter night skies. Or explore the rugged landscapes of snowy Scandinavia - and beyond.

Our Tailor-made trips offer the ultimate in flexibility. You can enjoy the continent on your own terms, in your own time. We'll do the legwork. You enjoy the ride.

Ready to go? Let's get your bespoke Europe trip started!
Where will your European adventure take you?
Europe tour reviews
Scoring an average traveller rating of 4.68 out of 5 based on 40 recent reviews — See All Europe Reviews
"
Another beautiful trip with On The Go. After having had a great experience with them in Jordan, I decided to book a trip to Turkey with them, and I was not disappointed. The tour was very well organised, it is unbelievable how many things we managed to see in 10 days considering the distance between all the stops in the itinerary. A lot of time was spent on the road, however there were regular breaks every 1.5h with 1 hour stop for lunch. An early start in the morning, but that gave us the chance to go back to the hotels by late afternoon and relax. Their choice of hotels was excellent, most of them had a spa, swimming pools and fitness center. The guide, Metin, was very knowledgeable and his explanations allowed us to have a great sense of the history and the culture of Turkey. Metin also made our journey enjoyable with his funny stories, which made the long drives pass quickly. The main highlight of this trip was Cappadocia and the hot air balloon ride: Cappadocia is unbelievable, it seems like being in a dream. I totally recommend this tour and I would suggest that you spend one or two extra days in Istanbul (maybe one pre-tour and one post-tour) as it is a beautiful city and it is worth spending more time visiting it. Thanks On The Go for another wonderful experience!"
ANGELA DI NUZZO
• Submitted 15 Aug 2022
"
Holiday was absolutely great if you didn't need a special diet. I am coeliac and can't eat gluten, (it makes me very ill), however I had a hard time in 2 of the hotels which really did n't cater for me at all. One of the hotels had nothing to give me for my breakfast and had to send out for some gluten free bread, unfortunately it arrived too late for me to enjoy it. It was very hit and miss regarding food for the whole holiday and the Guide didn't appreciate how important it was for me and failed to offer us any help with the Hotels. Excluding that the holiday was amazing, scenery is different from anything we have experienced before.The Group got on very well and the minibus was comfortable. Itinerary covered just about all you neded to see in Iceland. So I would recommend this holiday but only if you do not suffer from Coleiac disease. Great Tour if you don't need a special diet. The whole experience was good, efficient and I got exactly what I was expecting and wanted. "
Peter Attalong
• Submitted 28 Sep 2021
"
The Land of Northern Lights tour was a triumph!
My tour of Southern Iceland was absolutely wonderful. The venues chosen, the timing allotted at each venue and the variety of things to experience was nearly perfect. Our guide, "Thor", was smart, amusing, full of history and anecdotal stories as well as being incredibly hospitable and helpful. This small group experience was my first, but not my last thanks to On the Go."
Norma Sullivan
• Submitted 10 Sep 2021
Recent Travel Articles on Europe