Where to Travel on Vacation in January 2023
Start the year with a new travel wish list and get out and explore!
Where to go on vacation in January
Start 2023 with renewed spring in your step, pack the suitcases and head out to explore some of the world's far-flung places that are best visited at this time of year. You may have made a New Year's resolution to discover more of the world and January is a great time to start exploring! Celebrate in style in Iceland or take some time out from it all surrounded by the desert in Jordan. Or perhaps take some time to enjoy the sun-kissed beaches of Zanzibar.
To help you decide where to go in January 2023, we've put together our selection of New Year destinations and top experiences to enjoy, as well as a guide to the best beach breaks and wildlife spots at this time of year. You'll also find our choice of recommended tours.
Best Festivals in January
Every month of the year holds its own unique offering of special events and festivals. If you're struggling to decide where to travel in January, then it can be worth considering which events you could take in whilst on your trip! January kicks off the calendar with worldwide parties that ring in the new year. There's plenty more happening elsewhere, but here's our selection of the best festivals that take place around the world.
Best Beach Destinations in January
Beach weather graces destinations around the world in January, perfect for spending the start of the year somewhere warm and sunny - from Central America to Asia. The southwest coast of Sri Lanka is still dry with plenty of sunshine and numerous beach resorts to choose from. In the Middle East, temperatures around the Red Sea are pleasantly warm with consistent sunshine. If you're looking for a city and beach combo then consider Cape Town - it's the middle of summer at this time of year in South Africa and there's miles of sandy beaches to choose from.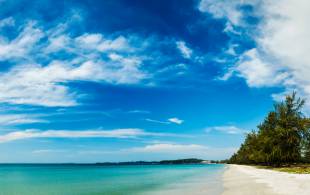 Southeast Asia
With the monsoon rains largely gone, you can take your pick of idyllic islands and pristine coastline across Southeast Asia. From Krabi in Thailand to Phu Quoc in Vietnam, and Sihanoukville in Cambodia, there's plenty to choose from. The weather is mostly cool and dry, so the rest of these countries are ripe for exploration, perfect for combining a bit of culture and adventure with your relaxing beach break.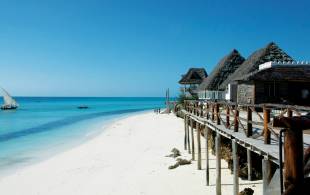 Zanzibar
This popular tropical island is hot and dry in January, with temperatures sitting in the high 20s (degrees centigrade). The sandy shores are drenched in sunlight, with spectacular sunsets a common sight. You may go days without seeing a single cloud in the sky and at night this means romantic star gazing on the beach. Off the south coast of the island diving is particularly good at this time of year too.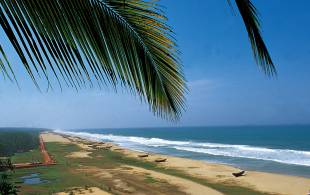 India
Peak tourist season is in full swing at the beach resorts of Goa and the state of Kerala, and for good reason - the weather is perfect for enjoying sun, sea and sand along the Arabian Sea. Think clear sunny days and comfortable temperatures with humidity at its yearly lowest. These climatic conditions also mean it's great for exploring the rest of the region and its attractions like Munnar & Periyar.
Best Wildlife Destinations in January
Rains are covering much of southern Africa so the scenery may be beautiful and lush, but this makes wildlife a lot harder to spot - not ideal if you're planning a safari holiday. However, the equatorial location of East Africa means countries such as Uganda, Kenya and Tanzania are experiencing a mini dry season, which is perfect for safaris. In the Amazon, the wet season means higher water levels making more waterways accessible, ideal for cruising, while India's national parks are the place to go for wild tigers.
Recommended Tours and Holidays for January
If you still can't decide where to travel in January, then why not check out a selection of our recommended tours for the month! From New Year celebrations in Jordan to safari adventures in Tanzania, we're sure to have the right trip for you!
See more of our Travel Calendar