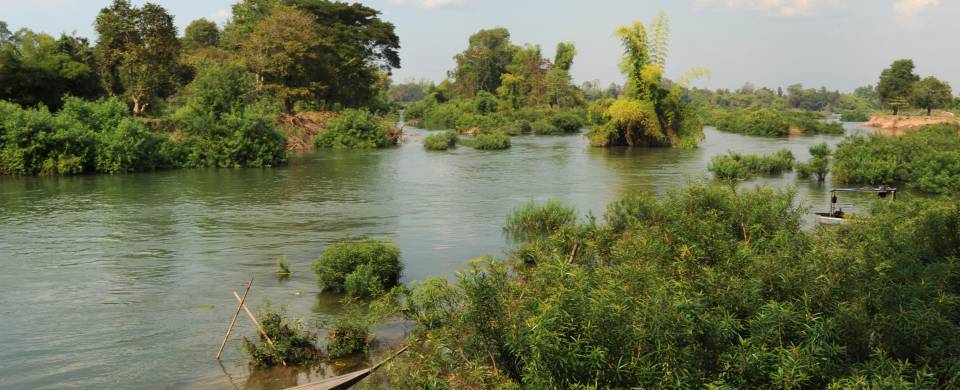 Trips and Tours to Khong Island
About Khong Island
The largest island of Si Phan Don, a group of islands in the Mekong River, Khong Island offers a unique opportunity to experience rural life in Laos with its lovely fishing villages, serene monasteries and lush vegetation. The island has a wealth of natural wonders including the powerful Li Phi waterfalls, which are great fun to explore. If you're lucky, you might just spot one of the incredibly rare Irrawaddy dolphins on the south coast. Brimming over with unadulterated beauty, Khong Island is sure to captivate you and leave wishing you could stay forever.
Read More
The islanders live in and around two villages – Muang Khong on the eastern shore and Muang Saen on the western. Life here moves slowly and the villages are best experienced on bicycle rides around the countryside. Being one of the less popular of this archipelago, crowds here are kept to a minimum, meaning that finding a quiet spot to relax is far from challenging. This island enjoys a blissful level of tranquility and is truly a haven for those seeking an escape from the fast pace of modern life.
Scattered across the island are various colonial buildings, river piers and a defunct railway, all of which are all left over relics from the French occupation during the late 1800s. Laos is, without a doubt, one of the most laidback countries in the world and therefore one of the best for chilling out and doing a bit of soul searching. In fact a day will rarely go by without someone in your vicinity saying the famous phrase "bar pen yng" or "nevermind" as we would say in English.