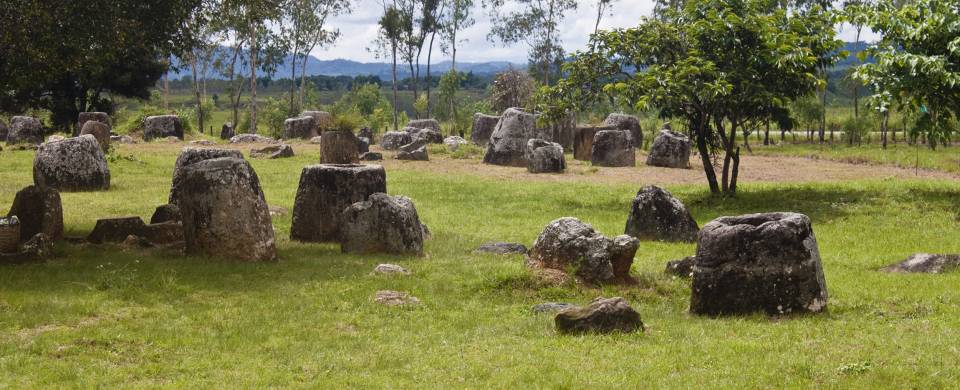 Trips and Tours to Phonsavan
About Phonsavan
Situated in the northeast of Laos, Phonsavan is the provincial capital of the Xieng Khouang province and the base for trips to the area's star attraction – the Plain of Jars. Thousands of mysterious stone jars are scattered across the rolling hills and grassy plains, appearing in clusters ranging from just a few to several hundred and weighing up to 6 tonnes. Their origin is still unknown though there is a legend which tells of a race of giants who inhabited the area. After winning an arduous battle with their enemy, they built the jars to store wine to celebrate their victory.
Read More
Initial research in the 1930s suggested that the jars were used for prehistoric burial practices and have been dated back as far as the Iron Age. Human remains have since been found, supporting this theory. Most people who visit this fascinating site do so by hiring a motorbike or bicycle and exploring the plains independently. However, if you want access to other parts of the site, such as War Spoon Village, it is necessary to hire a tour guide. A guide is also a good idea if you want to learn a bit about the history of the site.
Aside from the Plain of Jars, the most obvious allure of Phonsavan, there are a few other bits and bobs worth seeing in this little town. There is a quirky restaurant called Craters that has gained fame among travellers for its interesting decor. During the Vietnam war, American troops dropped hundreds of thousands of missiles on the region, making it one of the most heavily bombed areas in the world. When the Laotians began piecing their cities back together, many used empty bombshells as construction material. Craters has several bombs cases right outside, giving it an edge that has become popular among visitors.