Experience the Middle East and North Africa with our range of group tours, private journeys and tailor-made holidays to Egypt, Jordan, Morocco and Israel.
From the legendary Pyramids of Giza and treasures of Tutankhamun to the spectacular rose city of Petra and the holy city of Jerusalem, experience the magic of a holiday to the Middle East and North Africa. Sail the Nile river in Egypt, trek the rugged Atlas Mountains in Morocco, float in the Dead Sea shared by Jordan and Israel or dive in the Red Sea. Camel trek across the dunes of the Sahara or hot air balloon over ancient Luxor. Visit captivating cities and revered miracle sites, kasbahs, Crusader castles and Roman ruins.

Travelling with us you'll truly immerse in the local cultures - try tasty falafels from Cairo's most famous sandwich maker, take a dip in Cleopatra's spring, learn to cook traditional Jordanian food, camp out under the desert stars Wadi Rum, walk the Via Dolorosa to the Church of the Holy Sepulchre, barter in the souks of Djemma el Fna and spend a night with local Berbers in the vast Sahara Desert.
---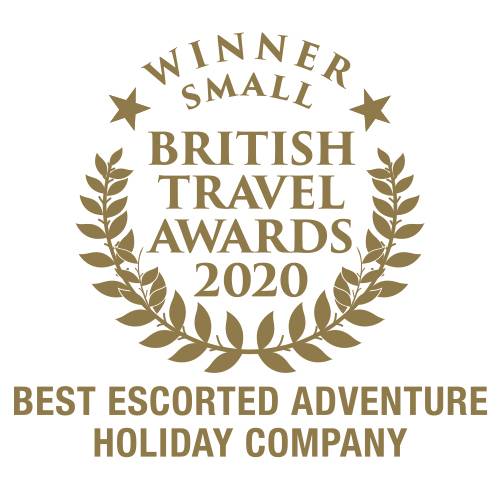 Middle East & North Africa Group Tours
Middle East & North Africa Family Holidays
Middle East & North Africa Private Tours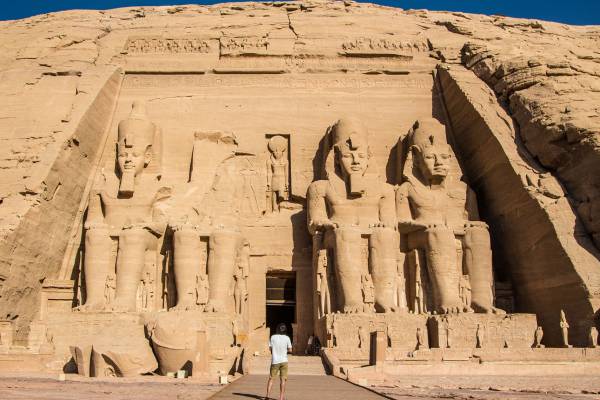 From Egypt's ancient Pyramids of Giza and Jordan's lost city of Petra, to the holy sites of Israel and the rolling dunes of the Sahara in Morocco, discover the wonders of the Middle East and North Africa on a Tailor-made holiday. Having extensively travelled to the region themselves, our Tailor-made travel consultants can suggest places to visit, experiences to enjoy and recommend the best hotels to suit your budget from comfortable 3 star to luxurious 5 star.
Explore the countries of the Middle East & North Africa
Middle East & North Africa tour reviews
Scoring an average traveller rating of 4.83 out of 5 based on 209 recent reviews — See All Middle East & North Africa Reviews
"
We felt the tour was great. The destinations were well chosen and the accomodation was always appropriate to the town. One that stands out was Rabat where we had rooms in the Medina itself close to the markets. We felt we really were offered a full taste of the Moroccan experience at this stop. At other times it was a modern (though superb) hotel and a bus ride to get to the town for free time and this restricted us a little. In Fez we had no free time and this was a disappointment. The town tours with local guides were great. Overall It would have been a solid four star experience........ however....
Our guide and driver Abdul and Suleiman Bairha took the tour into a different class. They were always polite and sensitive to everyone's needs. They fulfilled every need with a smile. They ensured good compromises were agreed when customers needs differed and ensured long coach trips were occupied with information, entertainment and laughter.
They took responsibility to minimise the inevitable dull processes of touring (ie hotel checking in etc) and accentuated the positives such as..... assisting in vital souk negotiations.....always pointing out interesting sights with much background history and explanation....and answering every question on the current culture and practices in Morrocco.
I would give the tour 7 stars if I could with these two hosts. "
Glyn and Senta Hawkings
• Submitted 20 Jun 2022
"
Brilliant tour, with a knowledgable, kind and helpful guide."
Venita Gayle
• Submitted 16 Jun 2022
"
Wow and wow again!! What an amazing country!! Loved every second of our trip!!
Abdellatif Benaissa was our guide and Sulimane Bairha was our driver. We could not ask for a better combination. Abdul's knowledge and love for his country was evident in his guiding and with a mostly female group (except for Glynn) he had his hands full. Not once did he loose his cool and everything was done with a smile. Abdul and Suliman's friendliness was infectious and set the tone for the tour and made it an unforgettable experience.
Morocco is a beautiful amazing country with surprises and magic around every corner. Chefchaouen and Rabat is a must see and I wish we could've spend more days exploring these mystical phenomenal cities. The Riad in Rabat was outstanding and gave us a true experience of being part of Morocco.
The people of Morocco are kind hearted and friendly people and we always felt safe and welcome.
This was a truly unforgettable experience and I would recommend everyone to experience it at least once. "
Madi Nel
• Submitted 16 Jun 2022
Middle East & North Africa Video
Outdoor adventure abounds
Deserts, dead seas and beaches
There's more to the Middle East and North Africa than awesome archaeological sites and ancient history - outdoor adventurers will find plenty to entice them from the therapeutic waters of the Dead Sea in Jordan to the undulating desert sands of the Sahara in Morocco and the appealing beaches of Egypt's Red Sea and Israel's cosmopolitan city of Tel Aviv on the coast. Find your own outside fun in the Middle East and North Africa this year.
Recent Travel Articles on Middle East & North Africa