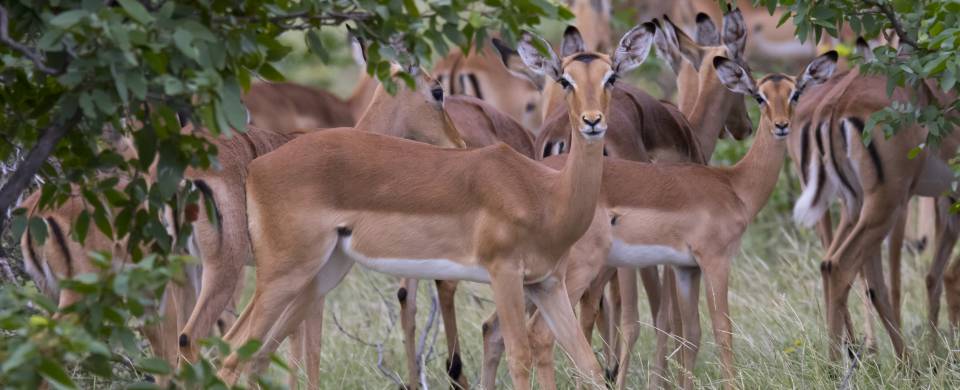 Trips and Tours to Mashatu Game Reserve
About Mashatu Game Reserve
Rugged and wild, the Mashatu Game Reserve sits at the confluence of the great, powerful Limpopo and Shashe rivers and spans across 25,000 hectares. The landscape of the park varies dramatically and ranges from savannah peppered with baobab trees to marshland to lush, verdant forest. Translated into English the name of the park Mashatu means 'Land of Giants', which it has probably gained due to the number of giants that roam freely across its vast expanse. These giants are, of course, elephants and Mashatu Game Reserve has the largest herd of elephants on private land in the world.
Read More
As well as the majestic elephants that grace this park with their presence, the Mashatu Game Reserve is also the home of dozens of other animals including giraffes, the world's tallest mammal, elands, the largest antelope in the world and ostriches, the largest bird on the planet. With all of these enormous creatures grazing on these extensive pastures, it is little wonder the name of the park refers to giants. Lions have also been known to frequent this reserve.
One of the most distinguishing feature of the Mashatu Game Reserve is its astonishing level of ecological diversity. Not only is it inhabited by three of the big 5 (elephant, lion and leopard), but it is also the home of the aardwolf, African wild cat, honey badger, jackal and bat eared fox. The rare and endangered African wild dog also roams these lands after having been introduced as part of a conservation effort. In addition to its land animals, the Mashatu Game Reserve bears witness to over 350 species of birds.