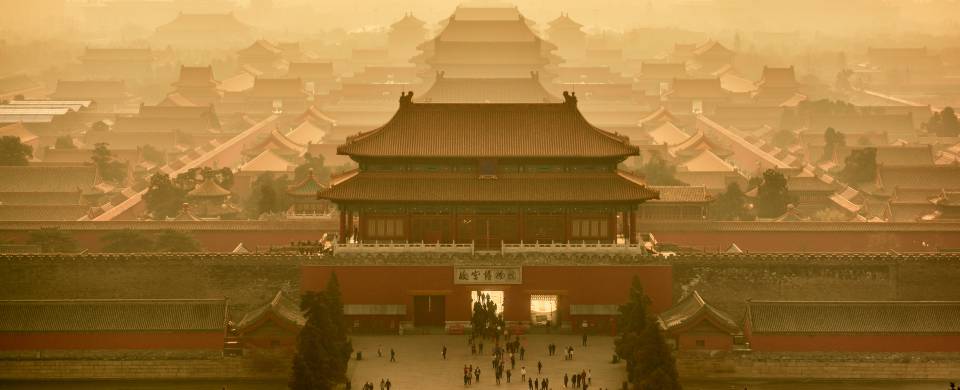 Trips and Tours to Beijing
Capital of the People's Republic, Beijing is China's political, economic and cultural centre. Established in 1045 BC, Beijing has served as the capital for several dynasties and has experienced a long, illustrious and notorious history spanning three millennia. Numerous relics of this fascinating past stand in remarkable condition across the city but the Beijing of today is something very different with sprawling freeways, towering high-rises and innovative modern architecture propelling the city towards the future.
Read More
Beijing is home to an impressive six UNESCO World Heritage Sites including the vast imperial palace complex of the Forbidden City, the elegant Summer Palace and the iconic Temple of Heaven. At the heart of the city is Tiananmen Square, one of the world's largest public squares that has been witness to many of modern China's most defining moments from Mao's proclamation of the new People's Republic in 1949 to the violent student-led protests 40 years later. More recently Beijing has made its presence felt on the world stage hosting the 2008 Summer Olympics with many of the world's top architects invited to design astonishing architectural creations, most recognisable among them the striking 'Bird's Nest' and 'Water Cube'.
As well as imperial wonders and striking modern architecture, Beijing has plenty else to enthrall visitors. It's a foodie's paradise with an outstanding culinary wealth that utilises China's numerous styles of cuisine with standouts including Mongolian hotpot and Peking duck. Beijing is also a thriving centre of creativity with many of the country's best artists represented in prestigious galleries and lesser-known artists making a name for themselves in studio-based collectives.
Best Time to Visit
By far the best time to visit Beijing is in the autumn months of September and October when the skies are clear and dry, and with temperatures pleasantly warm. The scenery turns a brilliant range of autumnal hues from golds to reds, yellows to oranges, which makes it a particularly attractive time of year to visit the Great Wall. At other times of the year it is bitterly cold in the winter (December - February), unbearably hot and muggy in summer (June to August) and windy in spring (April and May) though this does mean Beijing's notorious smog and air pollution is a little lighter.