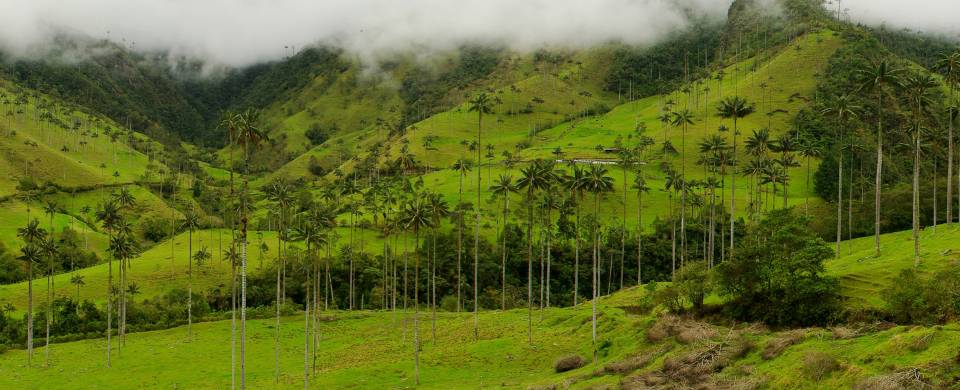 Trips and Tours to Pereira
About Pereira
Located in Colombia's Zona Cafetera - the heart of the country's coffee- producing region, the city of Pereira is capital of the Risaralda department and a regional economic powerhouse. This may not sound like a typical tourist destination but with a lively dining scene, good choice of accommodation and walkable compact centre, Pereira makes an excellent base for exploring the scenic mountainous terrain of the surrounding Zona Cafetera, an area designated a UNESCO World Heritage Site in 2011.
Read More
Outside of Pereira you'll find undulating hills carpeted with coffee and banana plantations and attractive estates that date back to the colonial era where you can learn all about the coffee-producing process and sample some of the local arabica. The region is also home to a number of nature reserves, including the Parque Ucumarí with 150 recorded bird species and a large waterfall, and the highly bio-diverse Santuario Otún Quimbaya where you may be lucky enough to spot howler monkeys along the many scenic hiking trails.
In Pereira itself you can experience a modern Colombian city off the main tourist route with a few sights worth seeking out. The Plaza de Bolivar sits at the heart of the city and is where you'll find the silver-domed Cathedral, notable for its interior woodwork, and the controversial 'naked Bolivar' statue, which portrays the Venezuelan military and political leader stark naked astride a galloping horse. The streets of Pereira feature a number of other statues as well as mosaics and wall paintings designated as public art and intended to reflect the city's history and important trade connections.