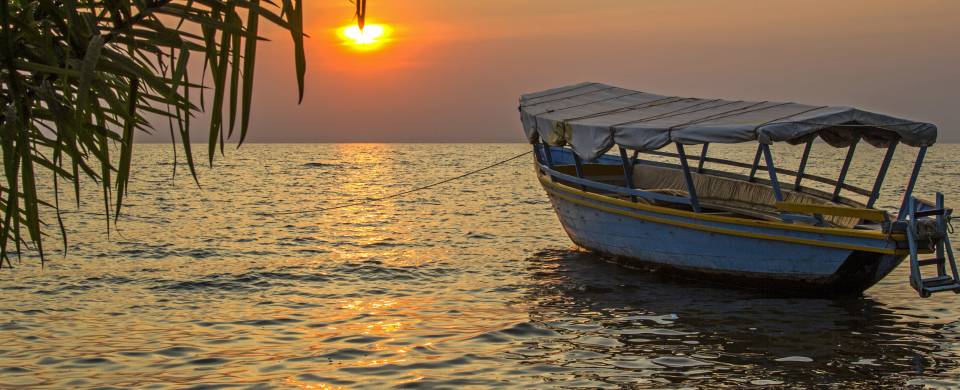 Trips and Tours to Lake Victoria
About Lake Victoria
Spanning across Kenya, Uganda and Tanzania, Lake Victoria is the second biggest fresh water lake in the world and the largest in Africa. It has been an essential component of life for those that live in its vicinity for hundreds of years and accommodates around 80 different islands within its watery boundaries. Not only is this mighty lake a natural wonder in its own right but it is also the source of the River Nile, the world's longest river and home to the elusive Nile Perch, a world class game fish.
Read More
Lake Victoria is an ornithological paradise and the vegetation on its banks are home to dozens of different species of birds including egrets, herons and kingfishers. Another popular activity undertaken by visitors to the lake is island hopping. Mfangano is one of the more beautiful islands of the lake and boasts some spectacular wildlife including monitor lizards, monkeys and otters. It is blissfully undeveloped and the perfect place to spend the day exploring before heading back to the mainland.
One of the best ways to experience this spectacular stretch of water is by going on one of the many boat tours that are readily available from the surroundings area. Boating excursions are a great way to discover the indigenous wildlife that inhabits this watery region. Explorers will often get the chance to witness hippos up close and personal and be able to observe dozens of different types of birds. Boats range from larger steamboats to kayaks.