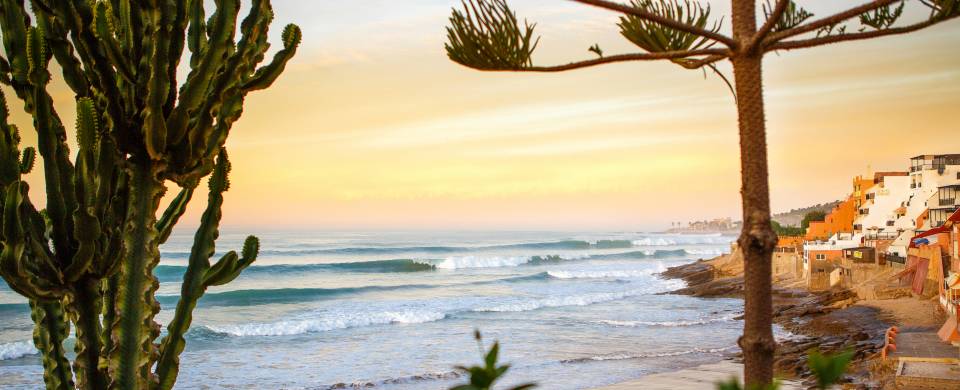 Trips and Tours to Taghazoute
About Taghazoute
Taghazoute is a small fishing village in southern Morocco, 18km north of Agadir. Known as a surf paradise, it was discovered by hippies in the 60s when it was a popular destination for young adventurers to base themselves while exploring southern Morocco. The world class reef and break points make it a popular destination for surfers from all over the world. For others, the comfortable water temperatures, reliable sunshine, relaxed living and fascinating culture make it an ideal spot just to relax and soak up the atmosphere.
Read More
The village offers much in the way of traditional charm with beautiful patterned boats lined up in the waters and local fishermen parading their daily catch. The dusky pink and vanilla buildings of the village tumble right onto the beach and here you'll find the Moroccan way of life well preserved. If you can manage to tear yourself away from the town for a day, the nearby Paradise Valley makes for a great day out. Spend the day splashing in the water and hiking up in the mountains. In the evenings, retire to one of the fantastic restaurants and feast of fresh fish and traditional tagine.
The inhabitants of Taghazoute are mostly Berber in origin and the village was originally used to store their fishing equipment as they resided in the foothills of the surrounding mountains. In the 19th century, as the Spanish increased their hold of the area, factories and mosques were set up in order to house the Berber people and as this happened, the village grew into a larger community. It is now a cultural haven with expats from all over.