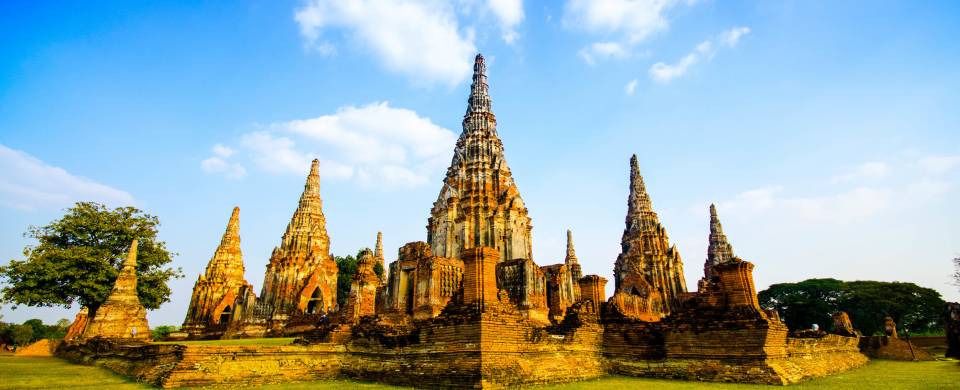 Trips and Tours to Ayutthaya
About Ayutthaya
Just 80km north of Bangkok, the ancient city of Ayutthaya reigned as capital of Thailand from the 14th - 18th century with a host of awe-inspiring temples and treasure-filled palaces. It is during this time that the Thai style of architecture began to develop with bell shaped chedi replacing the Khmer style prangs and many consider this period to be the pinnacle of the Thai Kingdom. In 1767 Ayutthaya was sacked by the Burmese and practically raised to the ground by fires.
Read More
Despite its violent end, Ayutthaya boasts numerous magnificent ruins from stone temples and palaces to reliquary towers and large monasteries. Many sites have been partially restored to provide a glimpse into the glory that Ayutthaya once basked in. The city's historical importance was recognised by UNESCO when in 1991 it was declared a World Heritage Site. Ayutthaya is an island at the confluence of three rivers and the majority of the city's remains are spread out over the western half of the island. Set in parkland, it's an attractive site with Wat Phanan Choeng still a vibrant place of worship.
Ayutthaya's short distance to Bangkok makes it ideal for a day tour and the modern city has a number of markets featuring produce and handicrafts made locally, perfect for souvenir shopping.