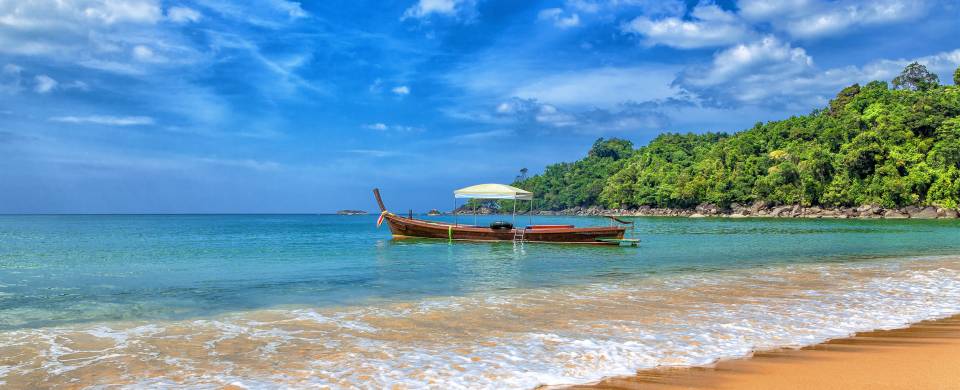 Trips and Tours to Khao Lak
About Khao Lak
Located in the Phang Nga Province in southern Thailand, Khao Lak provides everything you'd expect of a Thai beach destination with a 20km stretch of beautiful sand beaches fronting the vivid turquoise of the Andaman Sea. It's a popular option for those looking for mid-range accommodation and decent amenities without the overwhelming choice of glitzy resorts in Phuket, which is only 70km south. Aside from the good hotel offerings and tropical beaches, Khao Lak also makes an ideal base for excursions to stunning nearby islands and forays into the forested mountains of the interior mainland.
Read More
Underwater activities abound in Khao Lak with excellent diving and snorkelling especially around the Surin and Similan Islands. The latter is an archipelago of 11 islands and forms the Mu Ko Similan Marine Park, which protects a variety of coral reefs, water animals and bird species that nest in the trees of the islands. Another reserve worth visiting is the Khao Lak/Lam Ru National Park characterised by rugged sea cliffs and forested hills, steamy mangroves and secluded beaches. An easy 3km nature trail leads from the visitors centre through the forests to a deserted beach and back.
There's something for everyone in Khao Lak with a wide choice of beaches ranging from the low-key resort of Bang Niang to the busy resort of Nang Thong, the sleepy beach of Khao Lak to stretches of coast that throng with people during the peak tourist months. It's a great choice for families looking for somewhere a little quieter while enjoying all that Thailand's beaches have to offer.