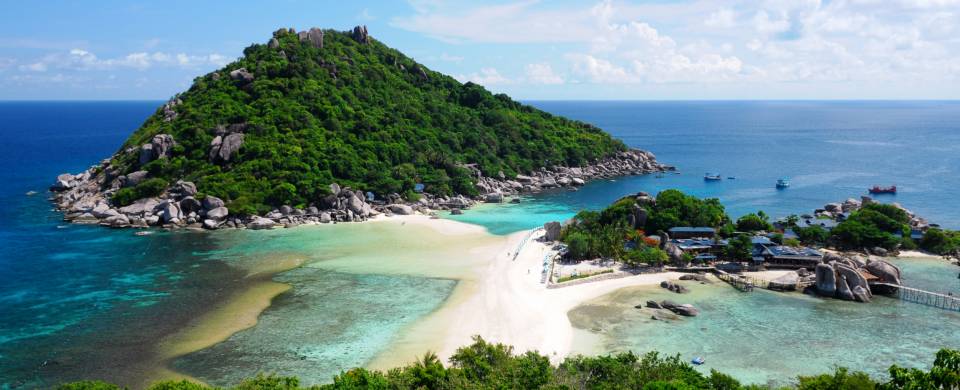 Trips and Tours to Koh Tao
About Koh Tao
Named Koh Tao (Turtle Island) for its resemblance to a turtle entering the water and heading for neighbouring island Koh Phangan, rugged Koh Tao is a delightful mix of upscale resorts, manageable size and laid-back nature. It also boasts excellent diving opportunities across 35 dive sites with accessible waters home to sharks and rays as well as schools of colourful fish. The interior jungles are are lined with dirt tracks beckoning the intrepid to explore by motorbike and rewarding those that do with practically empty white-sand beaches on the other side.
Read More
It may be the smallest island of the popular trio formed with Phangan and Samui but Koh Tao is becoming as equally as popular. Aside from snorkelling and scuba diving, the island attracts hikers and rock climbers thanks to its largely untouched terrain of steamy jungle with rough dirt tracks leading to deserted bays and beaches. White sand beaches are punctuated with large smooth boulders waiting to be climbed and conquered. Sport and traditional climbing have developed over the last 15 years and Koh Tao is now something of a climbing mecca.
Koh Tao was, in the past, the favoured haunt of backpackers looking for a less commercial alternative to Koh Samui but thanks its attractive scenery, quiet charm and growing choice of facilities Koh Tao is now popular with a wider demographic including families, adrenaline junkies and those looking for a little comfort.