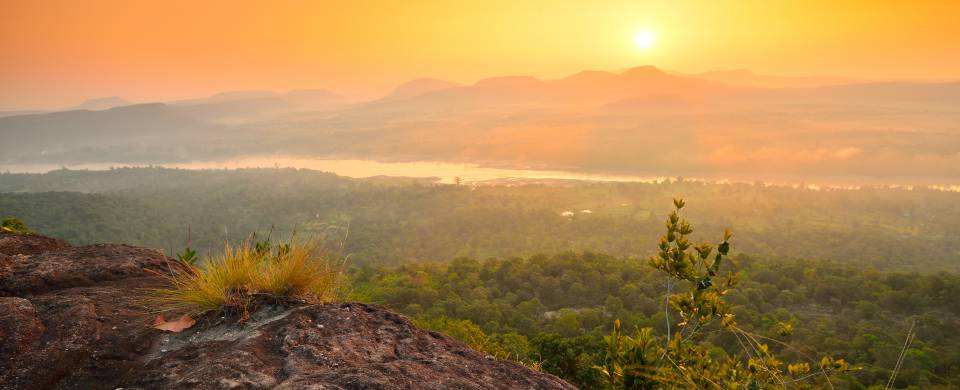 Trips and Tours to Pha Taem National Park
About Pha Taem National Park
It is well understood that Thailand is one of the world's epicentres when it comes to wildlife and natural beauty. Its abundance of national parks scattered throughout the country do a magnificent job of showcasing and conserving the exotic flora and fauna that call this country home. Pha Taem National Park, is certainly no exception to this, despite its rather remote location. Situated along the Mekong River, on the Thai border with Vietnam, this park offers up some spectacular views to those who venture through it as well as some slightly more unusual sights.
Read More
Within the park, explorers will stumble upon the curious mushroom-esque boulders, which consists of large slabs of rock sitting on top of even larger stone pillars. Further fascination is sure to be evoked once visitors discover the ancient rock paintings. Triangle headed individuals are depicted on the white stone along with animals, fish and various shapes. In addition to these marvels, guests to the site might be interested to know that Pha Taem also has the earliest sunrise in the country due to it being Thailand's most easterly point.
For those willing to stray from the beaten path somewhat, Pha Taem National Park is guaranteed not to disappoint. From the lush vegetation, to the powerful river to the intimidating cliff faces, the park has everything required for some of the most sublime viewing and the best photo opportunities available in the entire country.