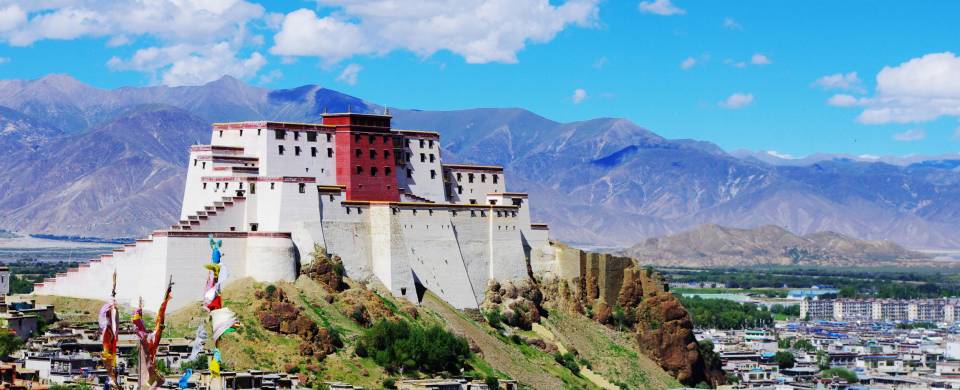 Trips and Tours to Shigatse
About Shigatse
Sitting at an elevation of 3,900m, Shigatse is the second largest city in Tibet. Shigatse is the location of the huge Tashi Lhunpo Monastery, the traditional seat of the Panchen Lama, the second in authority to the Dalai Lama in the Gelugpa sect of Tibetan Buddhism (the sect which controlled Tibet from the 16th century until the Communist takeover). Successive Panchen Lamas form a tulku reincarnation lineage, which are said to be the incarnations of Amitabha Buddha. Who the true present (11th) incarnation of the Panchen Lama is, is a matter of great controversy.
Read More
A huge monastic compound of golden-roofed venerable buildings and cobbled lanes, which dates from 1447 when founded by Gendren Drup, the 1st Dalai Lama, Tashilunpo is extremely extensive. The gold and silver funeral chorten of the 4th Panchen Lama, was the only chorten in the monastery to escape destruction during the Cultural Revolution. The larger, jeweled chorten nearby holds the remains of the 10th Panchen Lama who died in 1989. In the Chapel of Jampa, is a 26m high golden image of Jampa, the future Buddha. Made in 1914, it took almost a 1000 artisans almost 4 years to complete.
Culturally, Shigatse is an incredibly rich town, not just for its history but also for its wealth of handmade goods that can be bought at the Shigatse Bazaar. Two products that many choose to buy from this region are carpets and knives, both of which are beautifully crafted in a traditional manner. Statues of Buddha, prayer wheels and clothing can also be found at the market. Another activity that is a favourite with visitors is checking out an opera. Shigatse is, after all, known as the birthplace of the Tibetan opera.