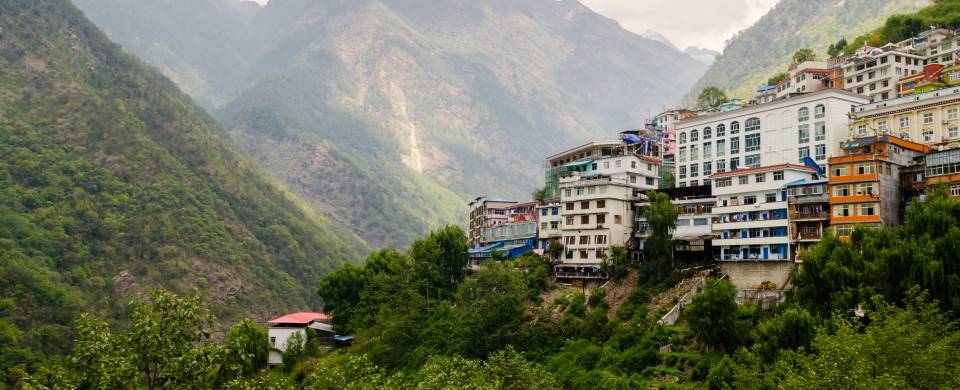 Trips and Tours to Zhangmu
About Zhangmu
Located on the border of Tibet and Nepal, Zhangmu is an important customs town with a delightfully mild temperature, something that you don't find every day in the lofty regions of Tibet. Sitting at 2,300m above sea level this port of entry is still high enough to allow it to have the gorgeous scenery one expects upon venturing into Tibet. The landscape here is far less barren than some of the towns that boast a higher altitutde and it is peppered with plenty of greenery and vegetation.
Read More
As one of the wealthier town of Tibet, Zhangmu has an excellent tourism infrastructure and is a good place to stop during your Himalayan expedition. In the heart of the town travellers and businessmen intermingle as they make their way through the surprisingly busy streets and bazaars. Along the winding road, that looks like it is clinging to the side of the mountain for dear life, are a number of guesthouses, restaurants and shops, all ready to take the custom of the numerous visitors that pass through Zhangmu.
With its sub-tropical climate, Zhangmu is pleasant throughout the year and is a popular transit town for those entering China from Nepal. The Chinese and Nepali border posts are separated by the Friendship Bridge, a symbol of the amity between China and Nepal, which was opened in 1964. Baggage checks are very thorough at these ports and there are often a number of tour groups passing through so getting there early in the day is highly recommended as the posts close at 5pm Chinese time.