Photographer Chris Manuel (www.chrismanuelphotography.com) was one of the winners of last year's XMAS Competition, in which we awarded a festive tour to a photographer and a blogger. Chris went to Russia with us and took some stunning shots. Take a look at them here, and stay tuned for more great photos from Russia!
1. St Basil's Cathedral - courtesy of Chris Manuel
St. Basil's Cathedral is one of Russia's most famous sites. Situated right on Red Square, its multi-coloured domes are instantly recognisable. And though it's one of the most photographed landmarks in the world, this unique perspective helps to make it feel fresh.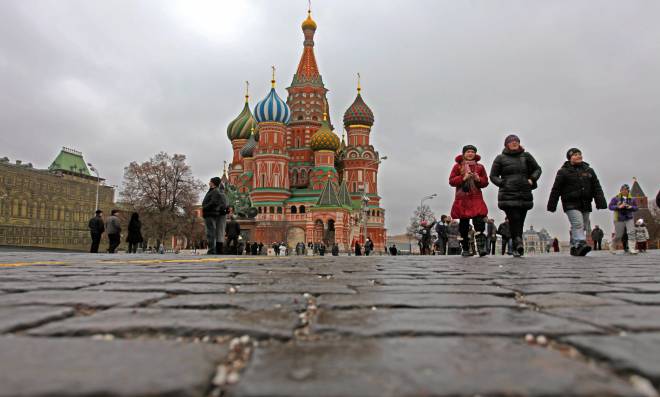 2. Russian Folk Dancing - courtesy of Chris Manuel
A huge part of traditional Russian culture is music and dancing. Vividly-coloured costumes and extraordinarily athletic dance moves make Russian dancing a thrill to watch – this shot captures the skill and strength of these traditional dancers.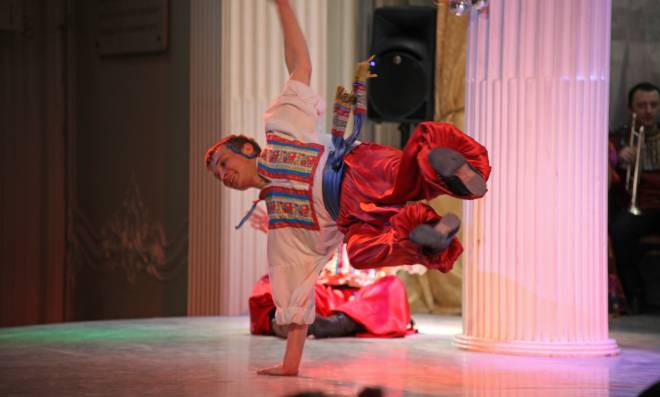 3. The Church on Spilled Blood - courtesy of Chris Manuel
Built on the spot where Tsar Alexander II was murdered in 1881, the Church on Spilled Blood is one of St Petersburg's highlights. Constructed between 1883 and 1907, the church was funded almost entirely by the Imperial family and private donors. Both the interior and the exterior are finely decorated with thousands of detailed mosaics, making this historically important building a must-see on any trip to St Petersburg.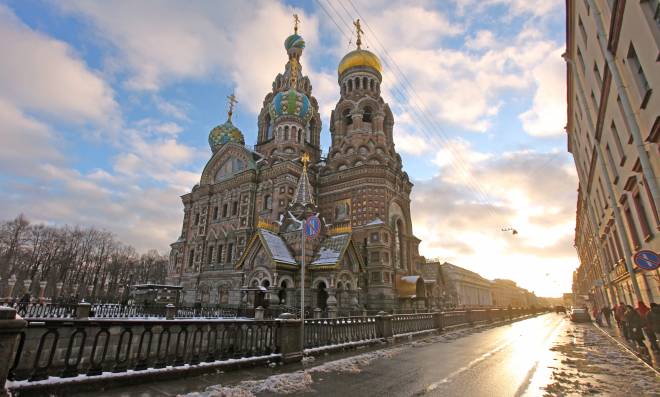 4. Catherine Palace, Pushkin, near St Petersburg - courtesy of Chris Manuel
Catherine Palace was the summer residence of the Russian tsars, located about 25km from the city of St Petersburg. Built in 1717 at unbelievable expense, the palace is famous for its lavish design.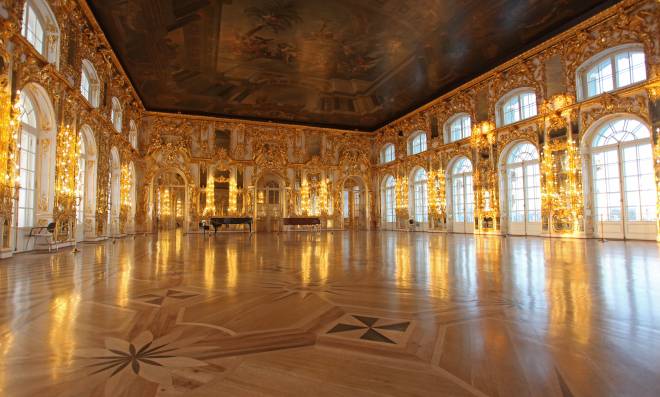 5. Pskov and Pechory - courtesy of Chris Manuel
In the north-west of Russia lies Pskov, which dates back as far as 903. This makes it as old as the country itself, which is all the more impressive as Pskov has retained much of its medieval outer-town walls and is crammed full of tiny, picturesque churches and fabulous examples of Byzantine architecture. Within the Kremlin's crumbling walls is the Trinity Cathedral. Standing at 256 feet tall, the cathedral has a gilded domed roof, which can be seen from 30km away on a fine day, making it a prominent landmark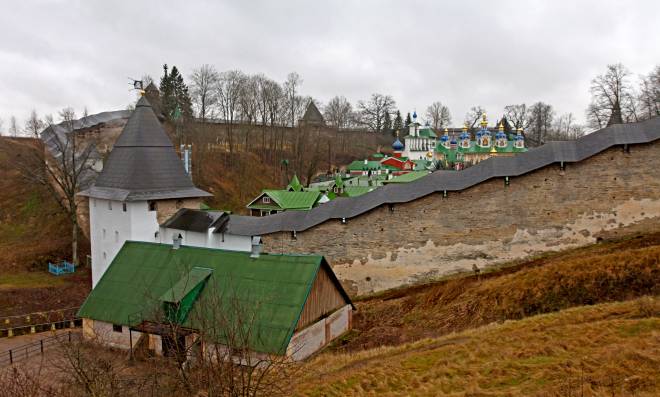 6. New Year in Red Square, courtesy of Chris Manuel
The picture that says it all! And what better way to ring in the new year? Thanks to Chris for his amazing photos, there are loads more to come. And here's to all our readers and fans – we hope 2012 is shaping up to be all you hoped it would be!