Roger Lord travelled with us to Egypt recently on our Dunes and Tombs tours, which takes in all the major sites and heads way out into the Western Desert. Over 18 days, he saw the pyramids, travelled the Western Desert, explored ancient temples, sailed the Nile and then made his way to Dahab and the Red Sea. Take a look at some of the great photos he sent – including a close encounter with an Egyptian mummy!
Thanks to Roger for the super photos. Click the link for more on our Dunes & Tombs tour.
1. Picture-perfect pyramids
This is a classic shot. Traditionally-dressed locals take a seat with the world's most famous tourist attraction as a backdrop. Photo courtesy of Roger Lord.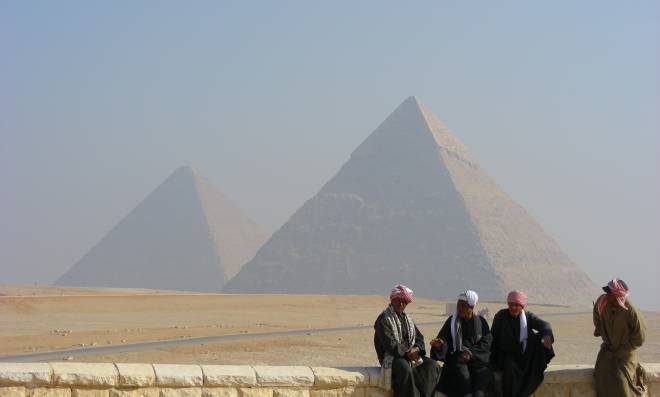 2. The Giza plateau
Another classic Egypt shot. Camels for hire at the Great pyramids of Giza. Photo courtesy of Roger Lord.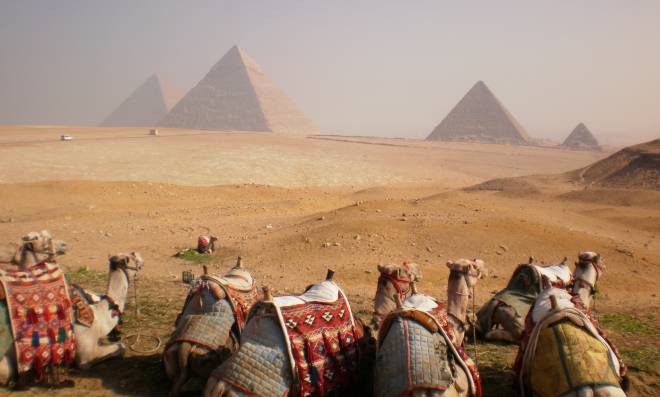 3. A Golden Mummy
A Golden Mummy on display in the Badr Museum of Farafra. Photo courtesy of Roger Lord.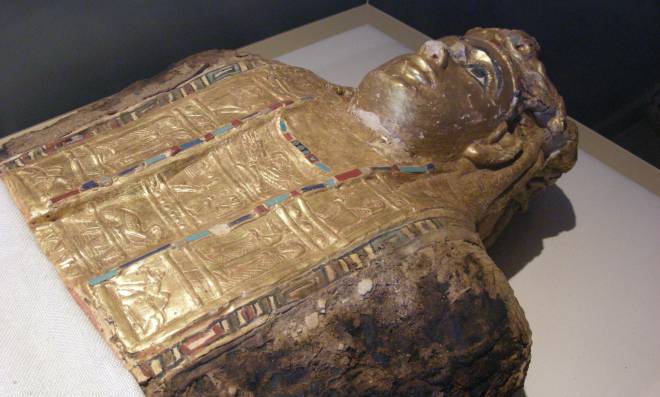 4. The Western Desert
Distinctive rock formations in the Bahariya Oasis in the Western Desert of Egypt. The Western Desert has yielded many archaeological discoveries and dinosaur fossils. Photo courtesy of Roger Lord.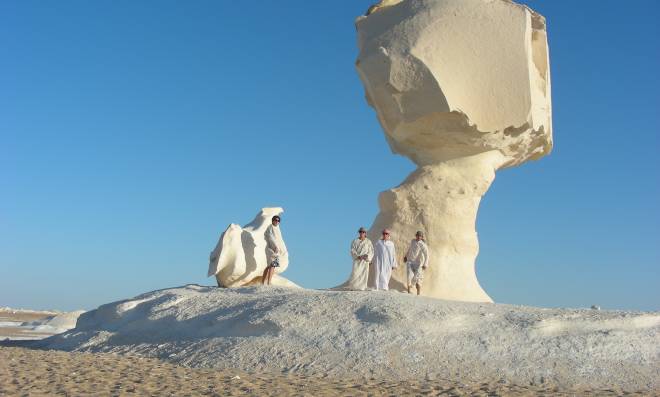 5. Bahariya Oasis
Posing next to a distinctive rock formation in the Western Desert. Loving it! Photo courtesy of Roger Lord.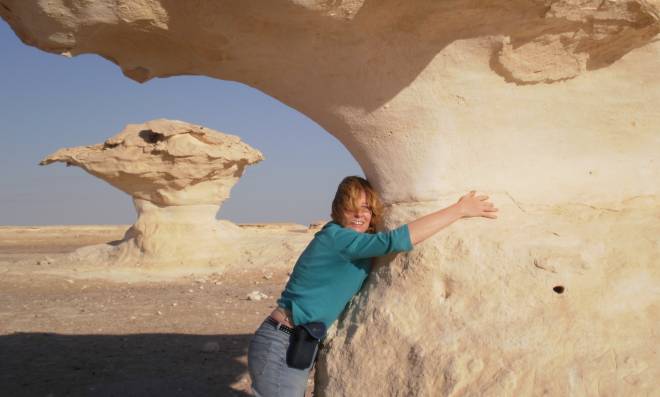 6. The light of the morning
Just as night begins to give way to daylight, the desert takes on an soft blue hue - just beautiful. Photo courtesy of Roger Lord.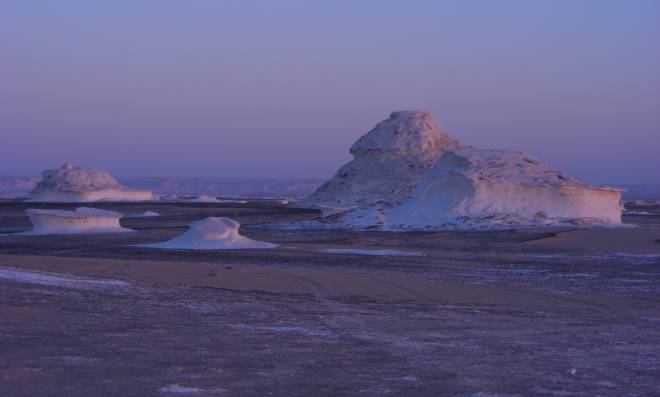 7. Exploring Al Bagawat Necropolis, Egypt
The Al Bagawat Necropolis in the Kharga Oasis is one of the oldest of the Christian cemeteries in Egypt, and is made entirely of mud brick. Fascinating, but eerie! Photo courtesy of Roger Lord.