(Last Updated On: October 18, 2016)
Kasia Schulz went gorilla-tracking in Uganda as part of her epic 57-day Great African Expedition. Here she shares photos from her spectacular trip.
1. Ready to go
We arrived at the gates of Bwindi National Park, which is home to 340 Mountain Gorillas. There are 8 of us in the group trekking today and we are going to go through the forest in search of a Gorilla family of 18,called Bitukura.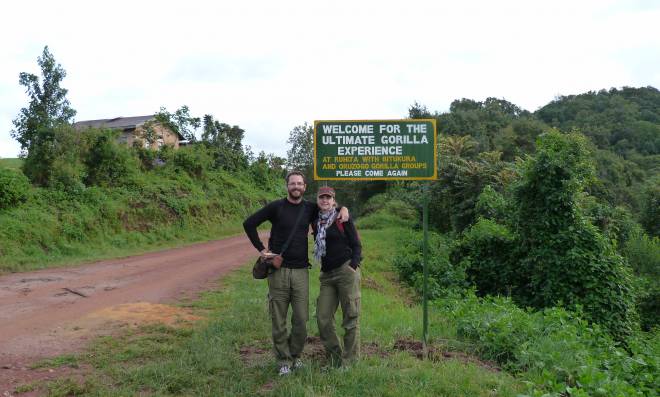 2. Law of the jungle
During a short briefing from our guide we get to know all the do's and don'ts when around these amazing creatures. Although they are used to seeing people around them, they are still wild animals and VERY territorial, so we have to show respect.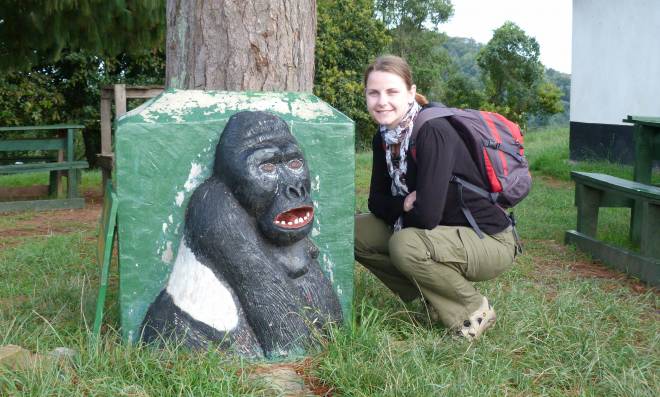 3. Setting off
The trek is not an easy 'walk in the park'. It's hot and humid and since we're in the mountains the hills we have to climb are pretty steep and muddy, so be prepared for few mud slides. It can take up to 4 hours to find the gorillas, as they are constantly on the move and can't be controlled. We found them after 1.5 hours, which is considered pretty lucky.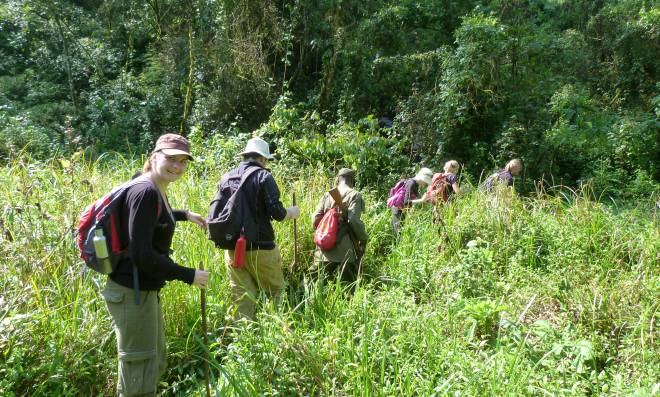 4. Meet the family
You only need one look in the eyes from the silverback to make your heart speed up. We were surrounded by 12 (out of 18) family members; the oldest was 40 years old and the youngest only 2 months old.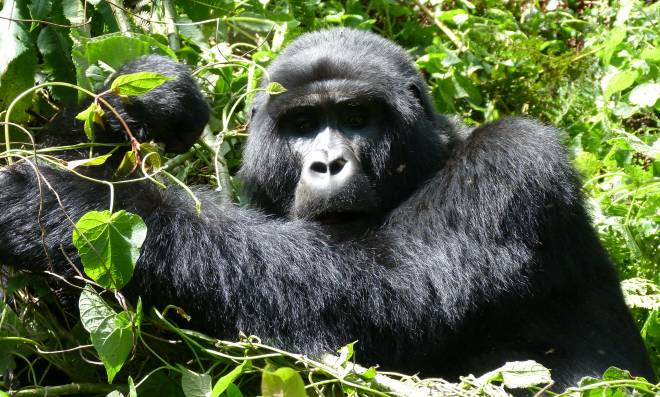 5. Lunch time!
The president of the group growled at us couple of times to show who is the boss here and reached for the nearest tree to grab some leafy lunch.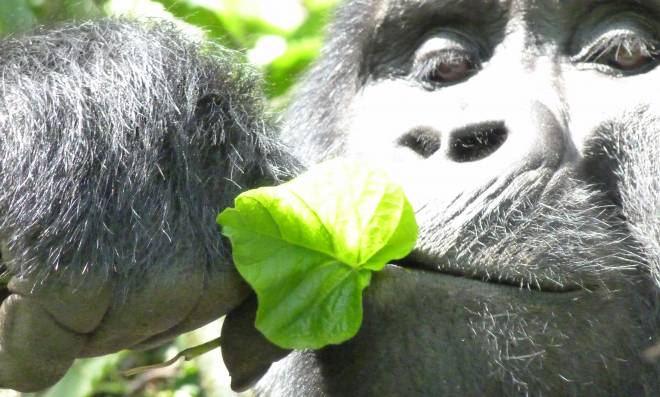 6. Lazy days
This young one looked delighted to see us and kept posing happily for the pictures.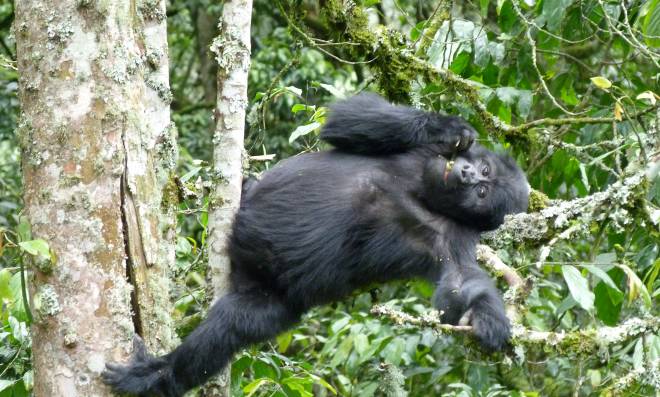 7. Family ties
One of my favourite pictures. We are not so different after all.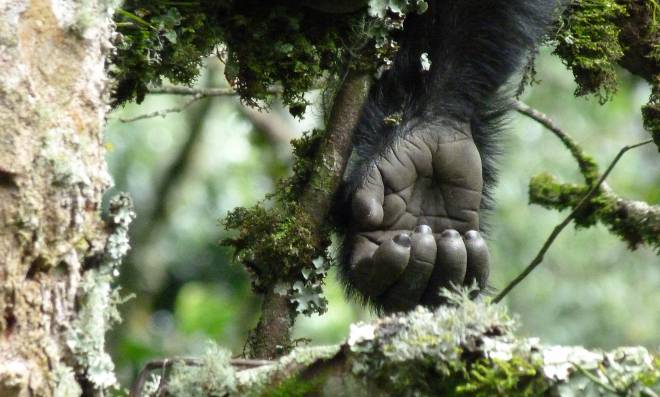 8. Big daddy
After lunch it's flossing time! Trekkers are only allowed to spend one hour per day with the gorillas, so the animals don't get used to humans. An hour seems like 5 minutes when you're amongst these amazing creatures and you just can't get enough of them!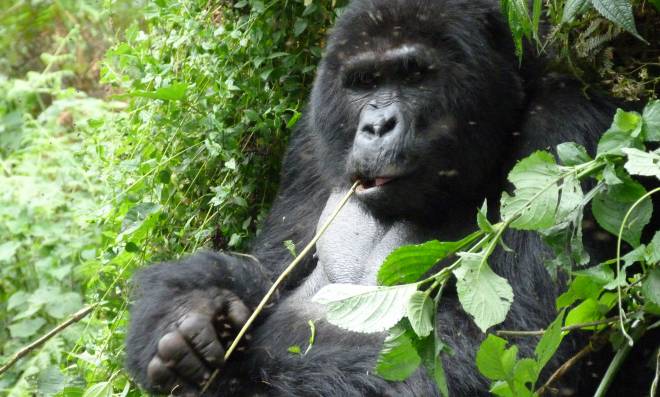 9. Heading for home
Trekking back took us another 1,5 hours. It was a very adventurous and rewarding day! I would do it all over again today if I could!