Professional photographer Doug McKinlay will be leading our photography tour of Morocco later this year. Our gallery below features incredible photos and tales from Doug's recent adventures in Morocco.
Doug McKinlay is a London-based documentary, travel and reportage photographer and feature writer. His work appears in The Times, The Guardian/Observer, The Daily Telegraph, The Sunday Times, The New York Times, The Sydney Morning Herald, De Volkskraant, The FT, CNN Traveller, Conde Nast Traveller, Sunday Times Travel Magazine, National Geographic Traveler, Wanderlust, Marie Claire, High Life, Geographical Magazine and many Lonely Planet publications. His images are also represented by Axiom Photographic, Lonely Planet Images, Getty Images and Britain On View picture agencies. (www.dougmckinlay.com)
1. El-Jdid
I was overwhelmed. I think that is a fair assessment of my first encounter with the mayhem of Marrakesh.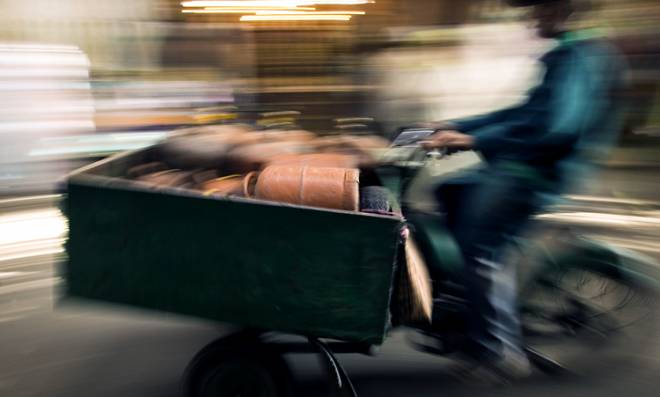 2. Spice
I was in Morocco on assignment for the Times and Marrakesh was my ground zero.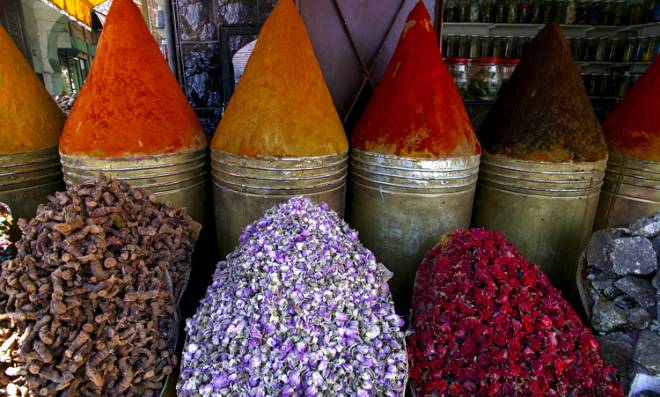 3. Market
Of course I had heard many stories about the city's legendary appetite for hassling tourists. But instead of fearing it, I saw it as challenge: Can I get my pictures without being driven mad by carpet salesman?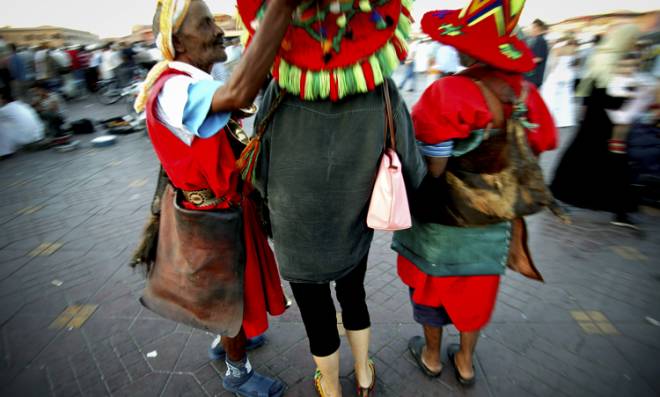 4. Greetings
The answer is yes and no. As a photographer – especially one who specialises in people – it is an absolute necessity to engage with potential subjects.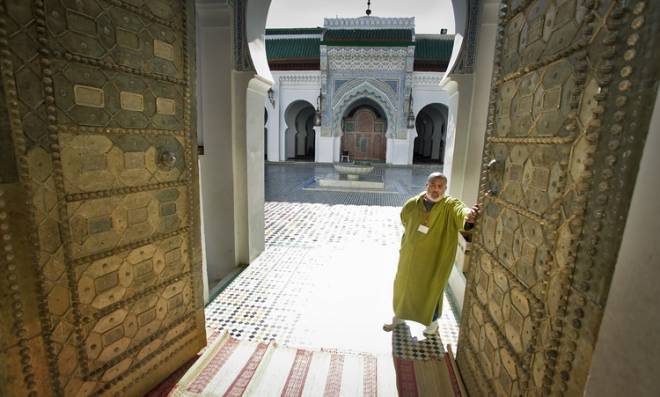 5. Butcher
I turned the hassle on it's head and began to harass the harrassers.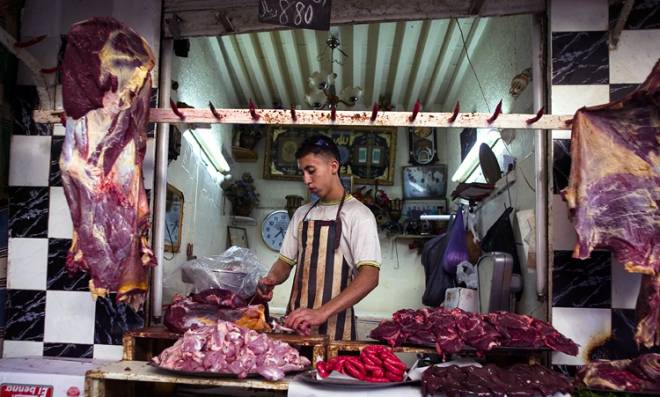 6. Djemaa el Fna
Nothing shuts the mouth of a hubbly bubble salesman quicker than a snapper who won't take no for an answer. After a few short days, I was a well-known sight among the colourful souks.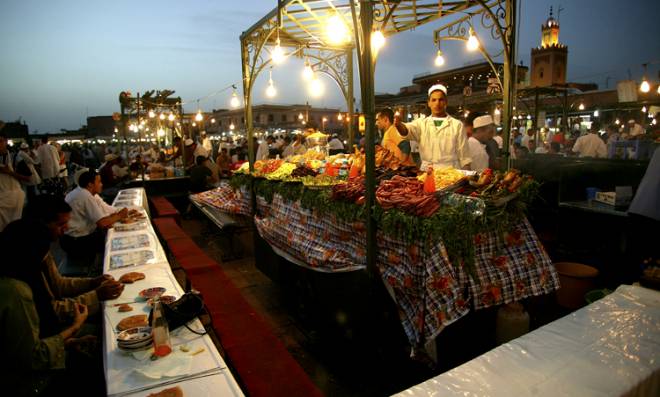 7. The Dance
I was getting my images with the same kind of tactics employed by the locals: a bit of honey followed by a splash of vinegar.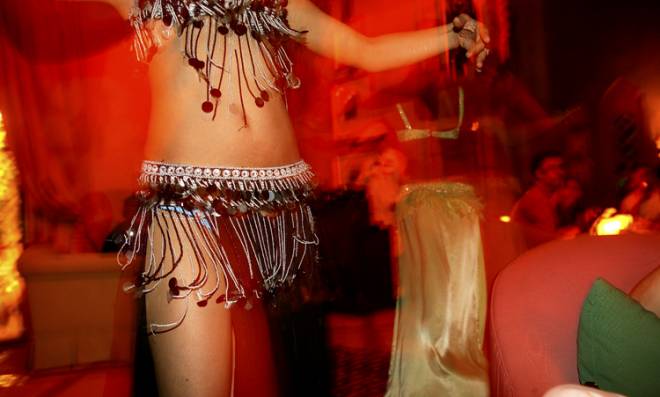 8. Locals
Being a reportage photographer means developing a hide like a rhinoceros while at the same time having the ability to turn on the charm, even if you don't speak the language.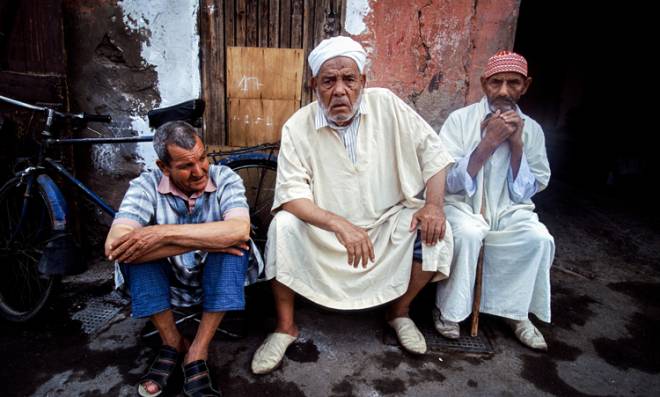 9.
As world-renowned photographer James Natchway said, "being able to look at the world with an unflinching eye and still get the picture."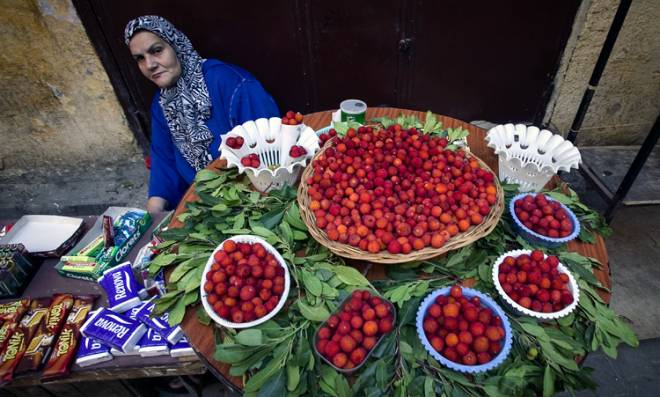 10. Morning
Since that first brush with Morocco I have been back many times. I've shot books for Lonely Planet Publications, worked on other newspaper and magazine assignments and returned just because I love the country.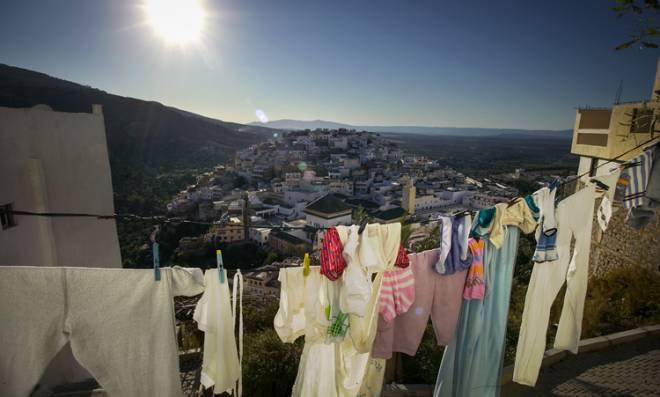 11. Alone
I've been fortunate enough to travel to many places in Morocco and can say with hand on heart that I have only just scratched the surface.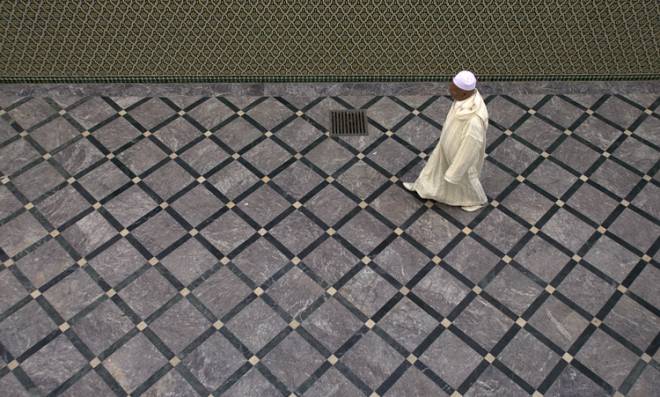 12. The Fes Tannery
It is a country of burning deserts with towering sand dunes, jagged snow-covered peaks, ancient cities with bustling markets and a people that look as though they have just stepped off the pages of a history book.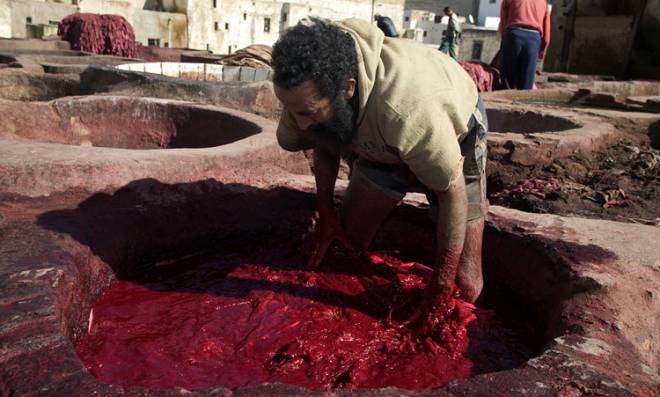 13. Mother and Child
And now with this amazing imagery in mind On The Go Tours will soon be starting guided photography tours to Morocco where we will show photographers, beginners as well as advanced, some of the most interesting corners of the country; while, at the same time, working to improve your photography in both technical and creative terms.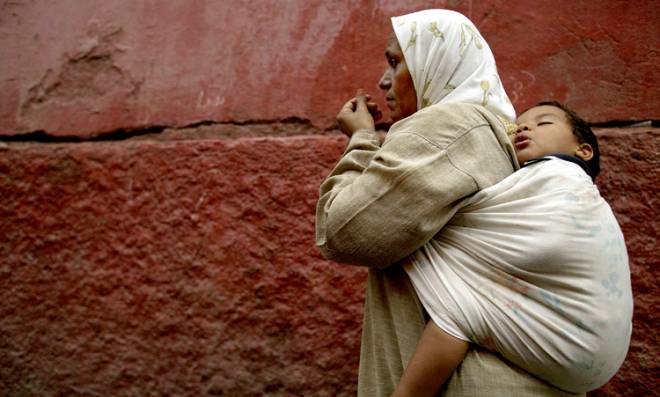 14. Desert Cowboy
And for photographers, enthusiasts and professionals alike, it is the perfect combination of colour, scents and sounds. It's as if the whole country was created with photographers in mind.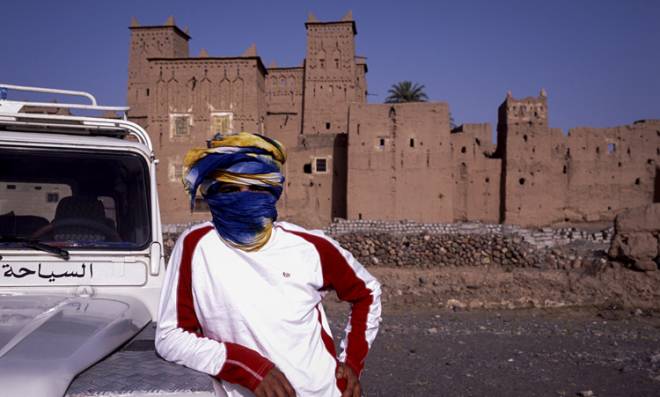 15. Dinner
All images copyright Doug McKinlay.