Tracey went with us to Jordan recently and had these great photos to share. From the majesty of Petra to the delights of learning to cook traditional Jordanian cuisine and experiencing the world's largest natural open-air spa – The Dead Sea – a tour of Jordan looks like a recipe for fun. Thanks Tracey!
1. Mount Nebo - Group Shot!
On a clear day you can see the northern Shore of the Dead Sea & even the towers on the Mount of Olives in Jerusalem from Mount Nebo. It's interesting seeing the borders from here. Mount Nebo also has biblical significance, as it was the place where Moses supposedly saw the Promised Land for the first time.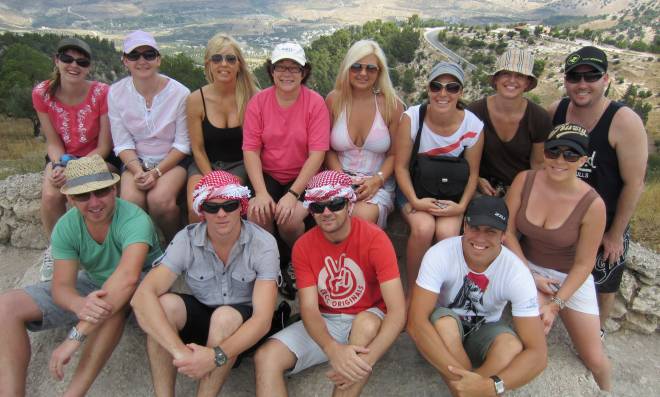 2. Petra Kitchen: Trace making Tzatziki Dip
We enjoyed making all sorts of recipes from the menu & learning some cutting techniques from the amazing chefs. Afterwards we treated ourselves to generous portions of all the incredible food we'd cooked!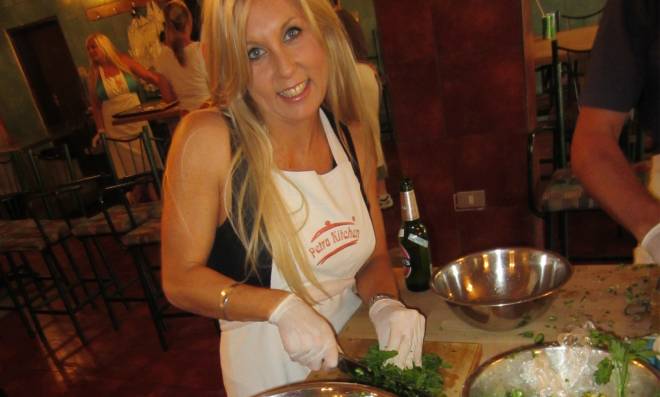 3. Above the Treasury in Petra
This was one of those times where you have to smile because although you're in awe at being in such a special place, you're also sweating in the 45 degree heat & hoping to God you don't fall down the 10 story drop! This year Petra celebrates the 200th anniversary of its rediscovery.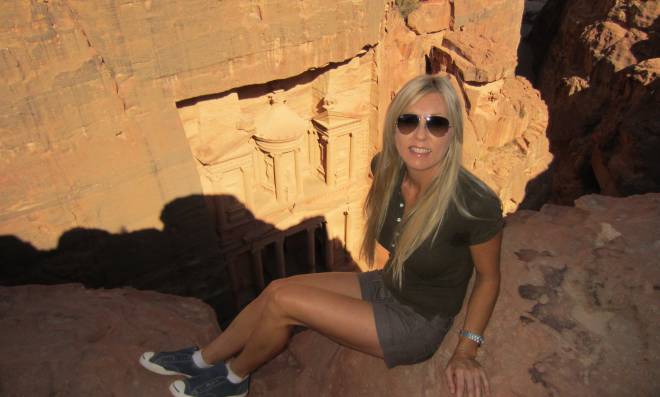 4. Petra - at the home of the author of 'Married to a Bedouin'
'Married to a Bedouin' tells the story of how Marguerite Van Geldermalsen came to be married to a Bedouin souvenir-seller from Petra. Meeting Marguerite's son was really interesting too - especially when he starting speaking with an Australian accent from growing up in Sydney!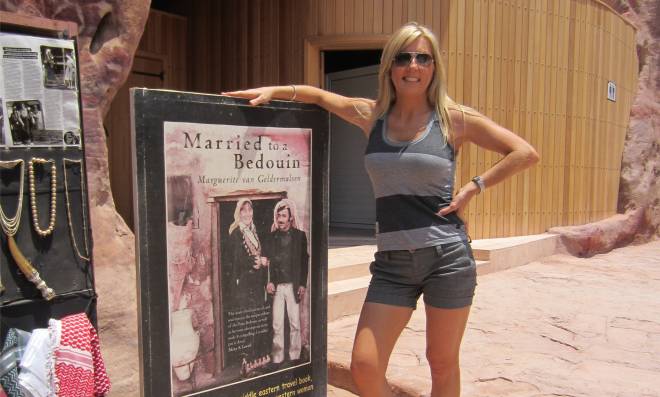 5. The Dead Sea
The Dead Sea is the lowest point on the planet, which makes it quite a bit warmer than the rest of Jordan. The salt makes it impossible to sink - making swimming a really interesting experience - but the minerals are very good for the skin.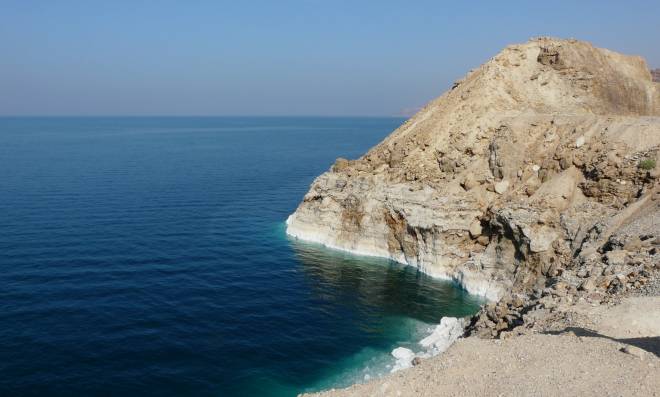 6. The Dead Sea - group shot!
This was the most enjoyable part of my Jordanian experience by far!! Getting muddy like kids & soaking up some of the natural minerals from the base of the Dead Sea was extremely relaxing & purifying for the skin!