Our man Alex recently returned from one of our tours to Southeast Asia. Here he shares images from Very Vietnam, a tour that takes in Hanoi, Halong Bay, Saigon, the Mekong Delta and more.
1. Hoi An
What an amazing place, Hoi An is a UNESCO-listed site and a former merchant trading post. The streets are full of stalls and markets and the area is especially well-known for its tailors. You can get clothes tailored for next to nothing! It's a great experience walking through these ancient streets where it seems nothing has been changed.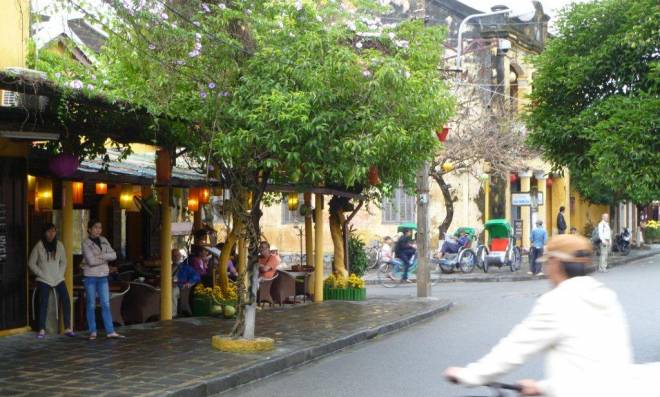 2. Junk Boat - Halong Bay
This is the Junk Boat we said on, it was absolutely amazing! The food was spectacular and we even got a crash course on how to cook some Vietnamese food, cruising along at a gentle pace and taking in all that Halong Bay has to offer is a must for any traveler wanting to go to Vietnam.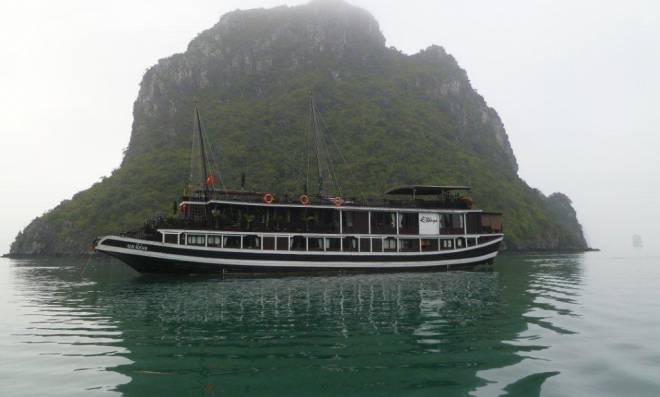 3. Halong Bay Floating Village
Interacting with locals is what travelling is all about, and here we got to see how people live in the floating village in Halong Bay. This picture was taken at the local school, and these kids were on their lunch break. We are sitting on their playground, and in the background you can see some of the local village homes.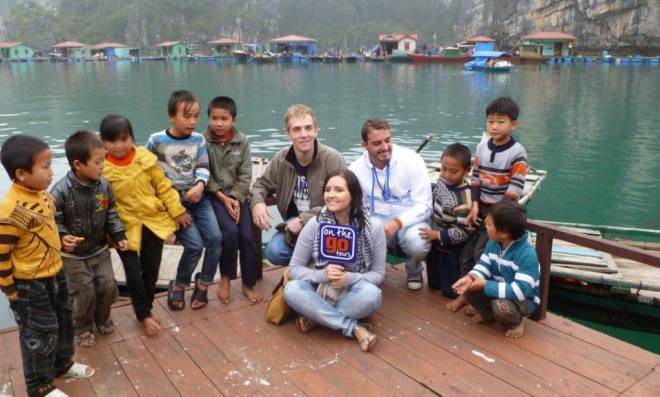 4. Purple Palace - Hue
Here we are at the entrance to the Purple Palace - also known as the Forbidden City. It's a really beautiful place and a must-see when visiting the city of Hue. Although this area experienced some of the worst fighting during the Vietnam War and especially during the Tet Offensive in 1969, it is still in remarkably good shape. Some bullet holes remain and can be seen throughout the complex.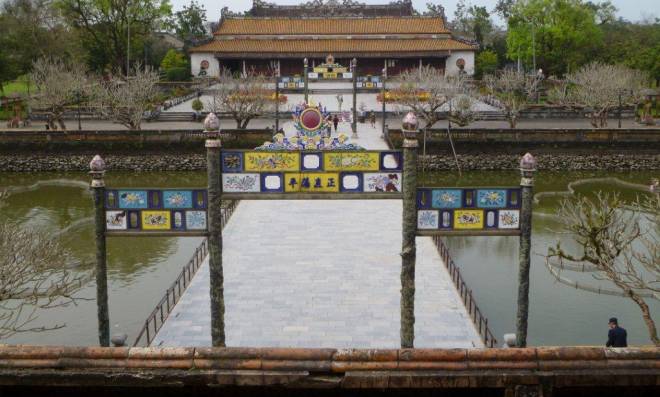 5. Tra Que Village Farmer
Here we learned the traditional farming methods of the Vietnamese people. We spent half the day at this organic farm learning how to prepare, plant and water the crops the traditional way. It was a great experience and really hands-on, it was educational and a great way to interact with the locals.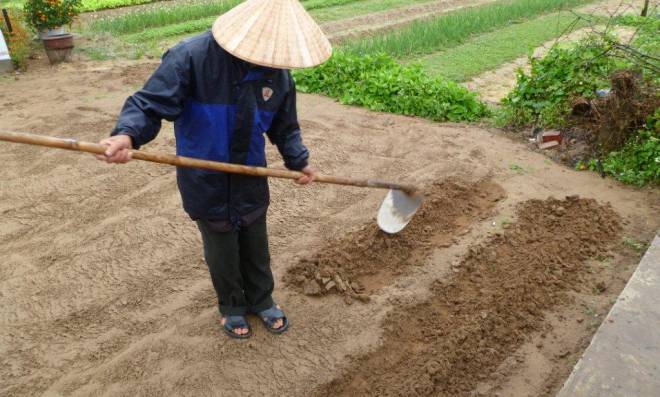 6. Tra Que Village Cooking
After learning how to plant crops the traditional way, we learned how to cook some local Vietnamese food using some shrimp, pork and some fresh herbs straight from the field. We put together a kind of an omelette which we enjoyed as part of our lunch. Watch the flames!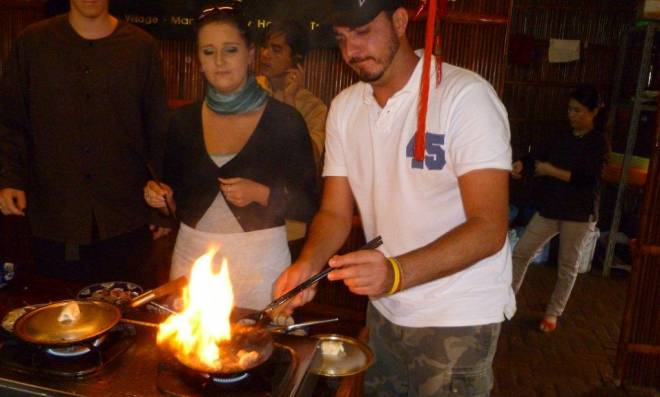 7. Thuy Son Mountain (Mountain of Water)
Climbing to the summit of this mountain is an amazing experience. We entered the grottoes - also famous for being Buddhist sanctuaries. This statue had been carved deep inside the cave. The mountain has scores of Buddhist statues and it is really amazing to see its beauty.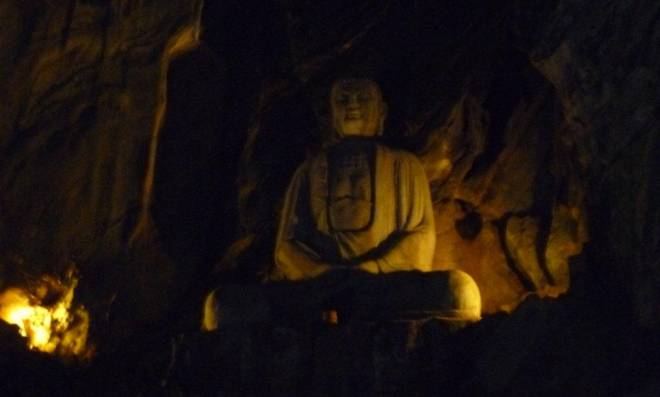 8. Saigon War Museum
Walking around the war museum in Saigon is quite a chilling experience, with old tanks and helicopters, along with graphic pictures of the Vietnam War. It really does give you a detailed experience of what the war was like for the Vietnamese people.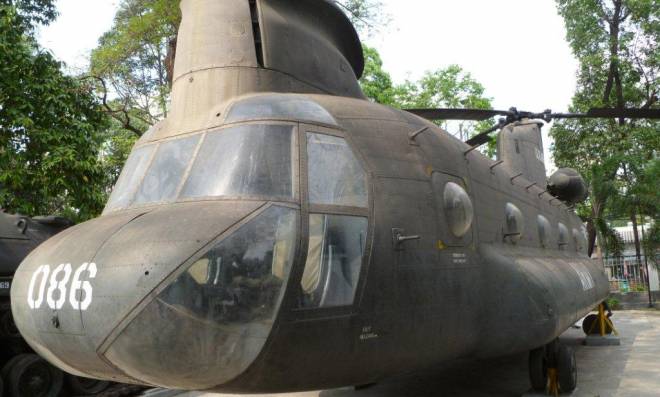 9. Cu Chi Tunnels
Experiencing the 200km network of underground tunnels used by the Vietcong in the Vietnam War is a must! We learnt how the Vietcong lived underground, we got to go into the tunnels and you even get the chance to fire off some rounds from weapons used during the war - a fantastic experience.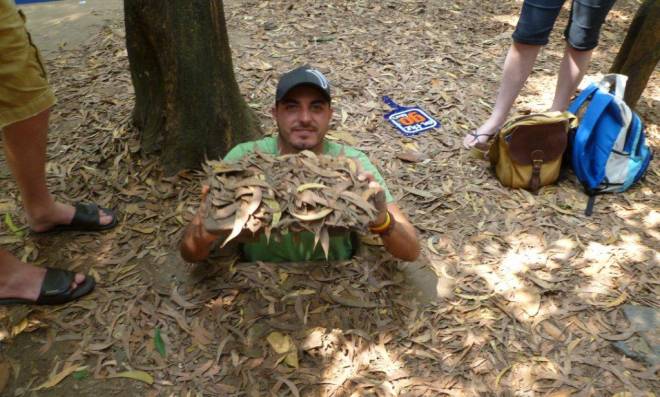 10. The Mekong Delta
Cruising the Mekong delta is a relaxing and amazing experience. You get see the locals going about their business and how life on the water is for these local people, and how important the water is for their day to day lives.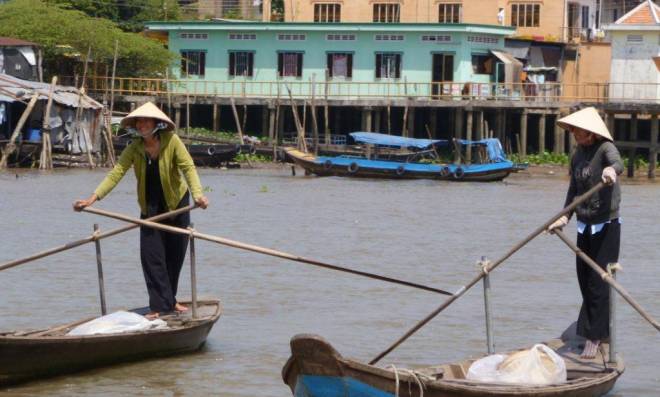 You may also be interested in...