I recently returned from a trip to Africa, where I explored the Cape and the famous Garden Route over 12 days on the Garden Route Discovery. Check out my amazing photos here!
1. Cape Town
For pure beauty and drama, it rivals Vancouver, Sydney and Rio and comes in considerably cheaper. Table Mountain and near vertical cliffs loom over the city like a protective big brother in the background creating a frame for what is arguably Africa's most picturesque city. Plan to spend more time then you might have thought walking along the harbor and sampling its many eateries and great nightlife scene downtown. Your dollar really goes far in this gorgeous seaside town.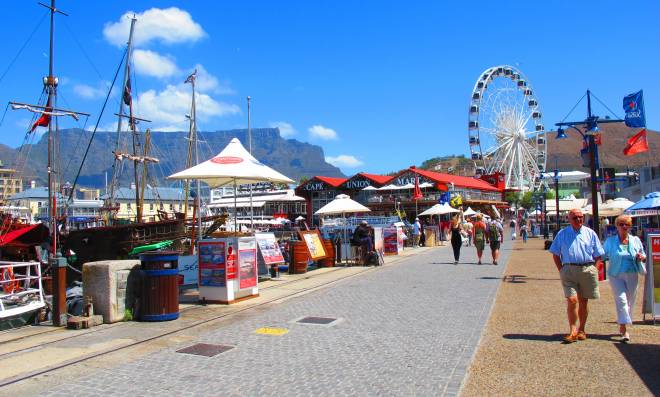 2. The Cape Coast
You are going to be treated to views, views, views during any drive around the Cape - have a big memory card loaded into your camera and get ready to make lots of stops. All along the winding coastal road you will find picture-worthy small towns and amazing viewpoints for those 'special' holiday snaps. Get ready to be wowed!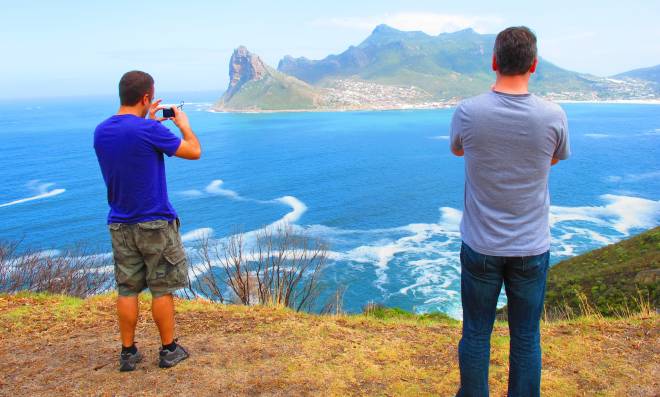 3. The Cape of Good Hope
Just the name of it takes me back to my early school days learning about explorers and their great voyages across the oceans of the world. It's got history, it's got amazing hikes, it's got sensational views. Why not cruise around the area on a mountain bike? We did and were amazed by the experience!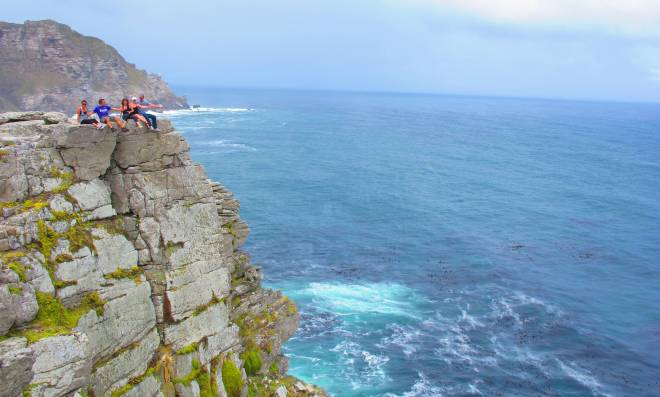 4. Table Mountain
No trip to South Africa is complete without a visit up Table Mountain. Check out that view! We chose the gondola up the mountain but the more adventurous can always do the two hour hike if you think you've got the stamina for it! It gets nippy at the top so take a jacket and your camera and just hope the clouds don't roll in!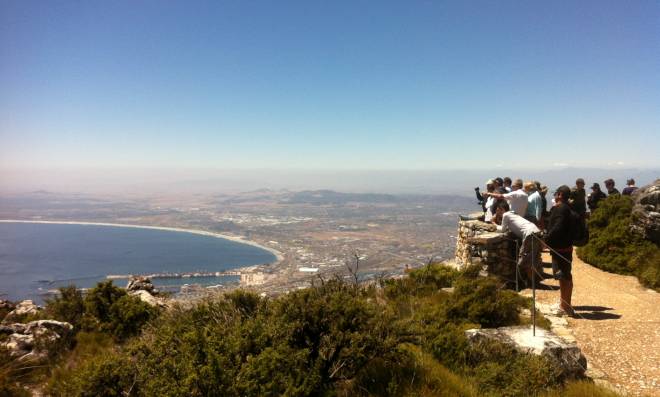 5. Ziplining
Throughout the country you are faced with 'adventurous opportunities', and repeatedly debating: should I or shouldn't I? Ziplining is maybe the easiest of the bunch (and least scary) for the amateur adventurer. Why not 'zip' through the treetops before contemplating the world's highest bridge bungee jump and/or sky diving and/or swimming with the great white sharks!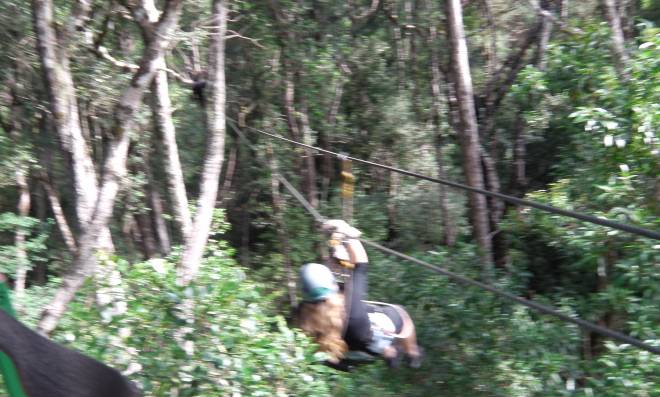 6. The Garden Route
Experienced travellers to South Africa know and love this well trod route. Incredible views, easy going locals, great campsites and small guesthouses: the Garden Route really has it all for both the backpacker and those who like the slightly finer things in travel life. The sunsets aren't bad either!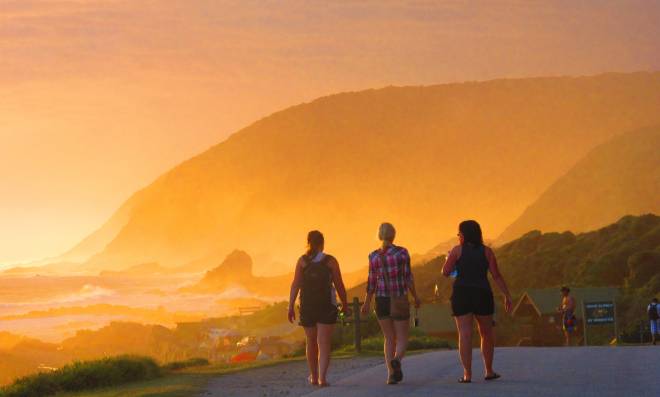 7. Addo Elephant Park
Obviously when people think of South Africa, they often think of Kruger and the 'Big 5'. Well there are many other parks out there which have the wildlife, are much quieter to visit and you are only a stone's throw from the coast. My pick of the bunch is Addo Elephant Park. Where else can you see a herd of 50 elephants hanging out all together, at one time, in one place? Here!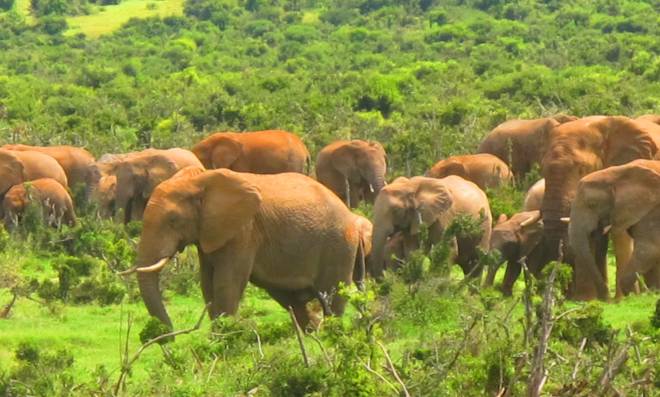 8. The Food!
One thing that you will never hear on an overland trip is a complaint about the food. The chefs on our trip really were magicians! We had no shortage of hearty steaks, fresh potato salad, cous cous and homemade pint cake, to name just a few of my favourite items on the menu.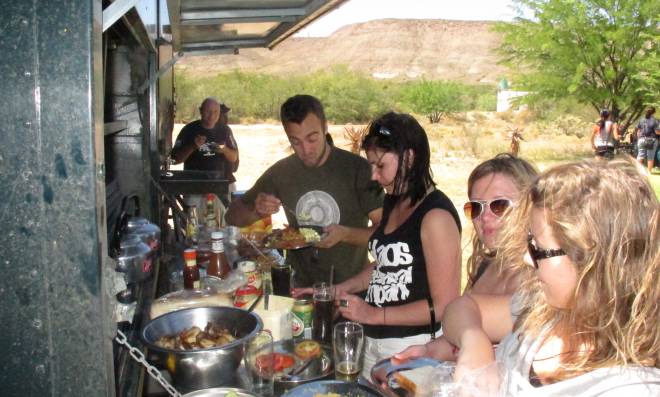 9. Ostrich racing!
Where is the only place on earth where you can eat, buy and race ostriches? Oudtshoorn, the self-proclaimed 'Ostrich capital' of the world, is where. Sadly for the guys you have to be under 65kg (140 pounds) to ride them but there is no stopping you from betting on the fastest ladies in your group. Is this maybe the most unique experience on your trip to South Africa? Possibly. I, for one, have never heard of ostrich racing anywhere else I've ever travelled!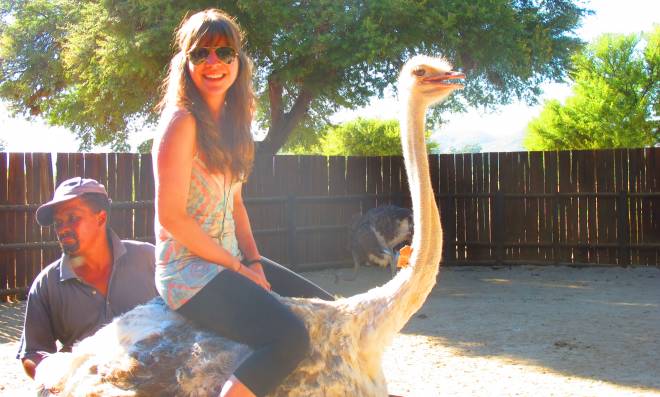 10. Shark Diving
South Africa is one of only a handful of countries where you can dive with sharks (and do it humanely!). This was maybe the highlight of my trip as it was top of my bucket list and it actually exceeded expectations. We didn't see just one or two, but eight Great Whites. The experience was unreal and I'm not enough of a poet to put it in words - I'll just say this: with more and more sharks getting killed accidentally or sold for their fins, dive with these amazing creatures before it is too late. Gansbaai is the place to do it! Check out a video of our shark dive right here: http://www.youtube.com/watch?v=dPZgWnNNDXc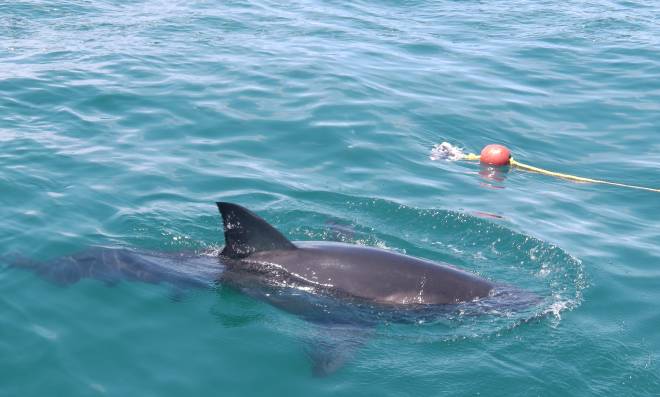 You may also be interested in...